Elizabeth Mwambulukutu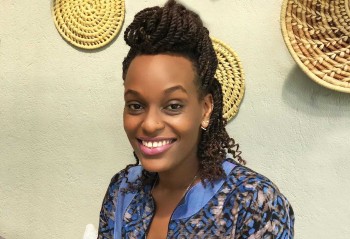 Feed the Future Innovation Lab for Food Security Policy
Communications and M&E Specialist
Area of Expertise:
FSP project(s) associated with Tanzania
---
Elizabeth Mwambulukutu has over five years of professional experience in the field of development. Currently working as the Communications and M&E Specialist for the USAID funded- ASPIRES project, she is responsible for developing and implementing the communication strategy, and monitoring and tracking progress in the implementation of project activities under focal areas including policy coordination, policy outreach and advisory, collaborative policy research and capacity building. She also plays a lead role in developing the annual work plan and in coordinating activities of the Policy Analysis Group (PAG), with members working on agricultural policy projects and initiatives, including NGOs, non-state actors, private sector, academia and think tanks.

Previously, she served as a Communications Officer with the Investment Climate Facility for Africa (ICF), where she was responsible for communicating the work of the US$150m ICF Trust and the impact of its 73 business reform projects across Africa. She also supported projects activities geared towards investment climate improvement in countries including Cape Verde, Ethiopia, Kenya, Mauritius, Tanzania and Zambia. Elizabeth holds a Bachelor of Science Degree in Economics from the University of Sussex.