4th Annual Agricultural Policy Conference in Tanzania
Theme: Integrating Food and Nutrition Security into Economic Transformation and Industrialization Agenda in Tanzania, 14–16 February 2018, Dodoma, Tanzania
By Elizabeth Mwambulukutu and David Nyange


4th Annual Agricultural Policy Conference (AAPC 2018)
Theme: Integrating Food and Nutrition Security into Economic Transformation and Industrialization Agenda in Tanzania
DAY 1
Summary
Presentations

DAY 2
Summary
Presentations
Agriculture Sector Policy: Nutrition in Changing Food Systems
Agriculture Markets and Trade

Enabling Policy for Private Sector Investment
DAY 3
Summary
Presentations
Agricultural Land Access Dynamics & Land Tenure Policy
Access to Finance and Technologies

Cross-cutting Issues

Associated Videos
Follow the conference on Twitter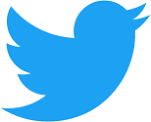 : @AAPC_Tanzania
and the Feed the Future IL for Food Security Policy: @foodsecuritylab
Background Information
Every year, the Annual Agricultural Policy Conference (AAPC) convenes a range of critical policy decision-makers and stakeholders in Tanzania's agricultural sector to share the latest empirical findings, assess progress in agricultural policy reforms, share successes, lessons learned, identify remaining gaps and chart out agenda for future reforms.
The fourth edition of AAPC will look at how key reform implementers of Tanzania's agricultural sector are delivering under six key pillars relevant to the theme of the conference. These include: 1) Agricultural Sector Policy, (2) Agricultural Trade and Marketing, (3) Enabling Environment for Private Sector Investment, (4) Agricultural Land Access Dynamics & Land Tenure Policy (5) Access to Finance and Technology and (6) M&E, Women and Youth.
Invited speakers will deliver over 20 presentations tailored to the conference's theme of how agriculture could be the driver rather than follower of economic transformation in Tanzania. These will then be followed by panel discussions where key sector influencers will share experiences and shed light to theme in the local, regional and international contexts.
The Guest of Honor for the Conference is the Prime Minister of Tanzania, Hon. Kassim Majaliwa (MP). The 4th AAPC will also provide an invaluable setting for governments, businesses, researchers and development partners to explore new opportunities to integrate food and nutrition security into economic transformation and industrialization agenda in Tanzania.
Special featured sessions will include the opportunities and challenges of the edible oil sector in Tanzania, the role of nutrition in changing food systems, and the rise on medium sized farms.
The Conference is usually followed by a report covering emerging issues and actionable plans that will move Tanzania's agriculture forward. The 4th Annual Agricultural Policy Conference is by invitation and is scheduled to take place from 14–16 February 2018 in Dodoma, Tanzania.
Key highlights from the 2017 AAPC included presentation of 31 technical reports with the latest empirical findings, identification of emerging policy issues across six key pillars of agriculture, official launch of the Enabling Business of Agriculture (EBA) by the World Bank, and special featured sessions on youth driving Tanzania's agricultural sector as well as presenting a draft agro-processing strategy for Tanzania.
About AAPC
AAPC is an annual flagship event organized by the Policy Analysis Group (PAG), an informal and voluntary group with members working on agricultural policy projects and initiatives, academia and local and international policy think tanks. Established in 2013, the group has 20 members and provides a platform for sharing information on policy research and activities so as to enhance coordination, collaboration and synergy. PAG also aims at ensuring consistency in policy messaging.