Philip Howard
I teach undergraduate and graduate courses in Community, Food and Agriculture, as well as a graduate course in Political Ecology. My research focuses on the 'food system.' The food system involves all of the steps required to produce food and get it to our plates–from farming and processing to distribution and consumption. My work is unified by three main questions:
What changes are occurring?
What are the impacts of these changes on communities?
What can communities do to respond positively to these changes?
I currently have two main projects:
characterizing diversity in the food system, particularly in plant seeds/animal genetics, high-protein foods, and alcoholic beverages
bridging information gaps between food system actors, including the use of 'ecolabels'
Related Work
Concentration and Power in the Food System - New book by CRFS Affiliate Philip H. Howard
Published on January 28, 2016
Affiliates Meeting Presentation: Phil Howard, "Visualizing Food & Agricultural Data"
Published on December 22, 2014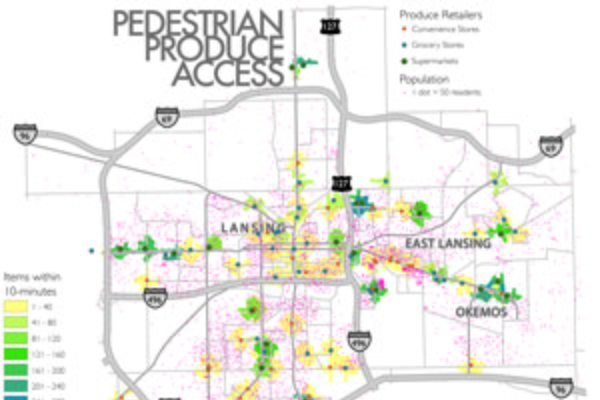 Interactive maps show availability of fresh produce
Published on December 11, 2012