Phoebe Zarnetske PhD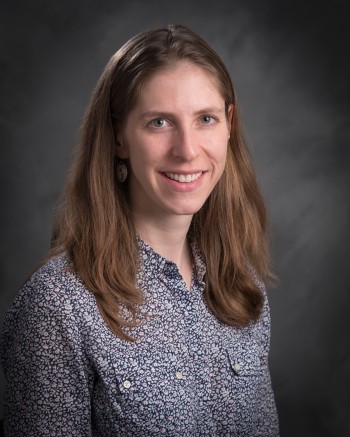 plz@msu.edu
Telephone: 517-355-7671

Department of Forestry
Assistant Professor, Spatial and Community Ecology
213 Natural Resources Building
Education:
PhD in Zoology, minors: Ecosystem Informatics and Statistics, Oregon State University, Corvallis, OR, 2011
MS in Ecology, Utah State University, Logan, UT, 2006
BS in Biology, Environmental Science concentration, Colby College, Waterville, ME, 2001
Research Interests:
I am a community ecologist, jointly appointed in the Departments of Forestry and Fisheries and Wildlife at Michigan State University. I also hold an adjunct appointment in the Department of Plant Biology and am affiliated with the Ecology, Evolutionary Biology, and Behavior (EEBB) Program, Environmental Science and Policy Program (ESPP), and Kellogg Biological Station (KBS) LTER.
My research program uses a combination of observational data, experiments, and modeling to connect observed patterns of biodiversity and community composition with underlying mechanisms. Specifically, I am interested in how the composition and geographic distribution of ecological communities are affected by biotic interactions, species invasions, ​biophysical feedbacks, geodiversity, and climate change. My research is often interdisciplinary, with collaborators in geomorphology, mathematics, statistics, remote sensing, and engineering.
Selected Publications:
Welshofer, K., P.L. Zarnetske, N.K. Lany, and E. Thompson. 2017. Open-top chambers for temperature manipulation in taller-stature plant communities. Methods in Ecology and Evolution. doi: 10.1111/2041-210X.12863​
Zarnetske, P.L., Strecker, A., Record, S., Baiser, B, Belmaker, J., and M. Tuanmu. 2017. The interplay between landscape structure and biotic interactions. Current Landscape Ecology Reports. doi: 10.1007/s40823-017-0021-5
Urban, M., P.L. Zarnetske, D.K. Skelly. 2017. Searching for biotic multipliers of climate change. Integrative and Comparative Biology. 57:134–147. doi: 10.1093/icb/icx045.
​
Lany, N.K., P.L. Zarnetske, T. Gouhier. T, and B.A. Menge. 2017. Incorporating the context dependency of species interactions into species distribution models. Integrative and Comparative Biology. 57:159–167. doi: 10.1093/icb/icx057
Belmaker, J., P.L. Zarnetske, Tuanmu, M., Zonneveld, S., Record, S., Strecker, A., and L. Beaudrot. 2015. Empirical evidence for the scale-dependence of biotic interactions. Global Ecology and Biogeography. 24: 750-761. doi: 10.1111/geb.12311
Zarnetske, P.L., P. Ruggiero, E.W. Seabloom, and S.D. Hacker. 2015. Coastal foredune evolution: the relative influence of vegetation and sand supply in the U.S. Pacific Northwest. Journal of the Royal Society Interface. doi: 10.1098/rsif.2015.0017
Blois, J. L., P. L. Zarnetske, M. C. Fitzpatrick, and S. Finnegan. 2013. Climate Change and the Past, Present, and Future of Biotic Interactions. Science 341:499–504. doi: 10.1126/science.1237184.
Urban, M. C., P. L. Zarnetske, and D. K. Skelly. 2013. Moving forward: dispersal and species interactions determine biotic responses to climate change. Annals of the New York Academy of Sciences: online early. doi: 10.1111/nyas.12184.
Zarnetske, P. L., T. C. Gouhier, S. D. Hacker, E. W. Seabloom, and V. A. Bokil. 2013. Indirect effects and facilitation among native and non-native species promote invasion success along an environmental stress gradient. Journal of Ecology: 101:905-915 doi: 10.1111/1365-2745.12093.
Zarnetske, P. L., D. K. Skelly, and M. C. Urban. 2012. Biotic Multipliers of Climate Change. Science 336:1516–1518. doi: 10.1126/science.1222732.
Zarnetske, P.L., T.C. Edwards, Jr., and G.G. Moisen. 2007. Habitat classification modeling with incomplete data: pushing the habitat envelope. Ecological Applications 17:1714–1726. doi: 10.1890/06-1312.1