Véronique Thériault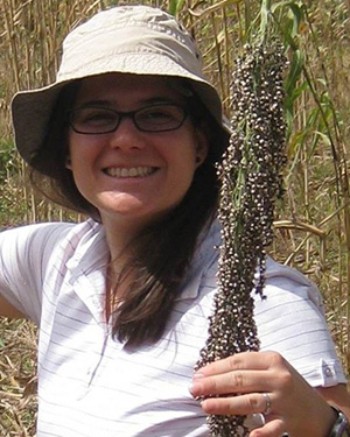 theria13@msu.edu
Telephone: 517-353-7856

Department of Agricultural, Food, and Resource Economics
Associate Professor
446 W. Circle Dr., Rm 213B
Justin S Morrill Hall of Agriculture
East Lansing, MI 48824-1039
Area of Expertise:
Development Economics
---
Degree:
Ph.D., University of Florida
M.S. University of Maine
B.S. Université Laval
---
Publications on Google Scholar
Véronique Thériault joined the MSU AFRE faculty in September 2011 as a fixed-term assistant professor of International Development after completing her doctorate at the University of Florida. She is working with the Food Security Research Project on campus and intensively on various in-country research and outreach projects.
Her areas of interests include development economics, institutional economics, production economics, and international trade in developing countries, especially in West Africa. She has recently conducted research on the effects of institutional changes and market-oriented reforms on the economic performance of cotton sectors in Benin, Burkina Faso, and Mali. She is currently working on:
Research and Outreach Interests
Effects of market reforms, institutional changes, and trade policy on agricultural sector performance in developing countries
Roles of formal and informal institutions on rural livelihood in Africa
Supply chain analysis and market coordination
Analysis of farm household productivity in Africa
Economics of West African cotton sector
Gender, agriculture, and food security
Tags: c1/c2, co-principal investigators, fsp mali people, msu