What You Need to Know About Getting a Food License
Author:
Kara Lynch
MSU Extension talks with Steve Ellis, a Senior Environmental Health Specialist in Saginaw, Michigan about the importance of getting a food license. If you've wondered where to go or what steps you need to follow to make your food business legal, this episode can help you get started as Steve answers your questions.
March 10, 2022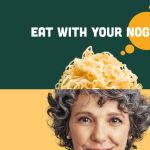 ---
MSU Extension talks with Steve Ellis, a County Health Inspector in Saginaw, Michigan about the importance of getting a food license. If you've wondered where to go or what steps you need to follow to make your food business legal, this episode can help you get started as Steve answers your questions.
Transcript
Kara:
Welcome to Think Food Safety, a podcast on topics related to food safety that affect the food we eat. Michigan State University Extension educators talk with food industry professionals to provide information and share resources on hot topics and best practices to keep people safe from foodborne illness. Thank you for tuning in. Let's get started and answer those questions that you didn't even know you had.
Hi, and welcome to the MSU Extension's Think Food Safety podcast series on Safe Food Service. I'm Kara Lynch from MSU Extension and I am here today with Steve Ellis, a health inspector from the Saginaw County Health Department. So hi, Steve, it is great to have you here today.
Steve:
Good morning, Kara. It's nice to be with you.
Kara:
First, what I'd like you to do is just tell me a little bit about your job with the Health Department and what are your responsibilities?
Steve:
Right now I'm the Senior Environmental Health Specialist and I've held that role for about eight years. It basically means that I oversee the food program, which is our Restaurant Inspection Program, and I supervise the six Environmental Health Specialists that perform food inspections. So for the most part, I oversee construction of brand new restaurants. They submit plan review applications, I review the blueprints and the spec sheets, and I work with local officials to make sure it gets built to food code. So I also approve food licenses and I approve any new licenses for change in ownerships.
All counties are different, but in Saginaw County, we require a plan review process for that, for a change in ownership. And the major thing being in charge of the food program is we are overseen by the State of Michigan, which is the Michigan Department of Agriculture and Rural Development known as MDARD. They review our food program every three years, which is all of our inspections, all of our food [inaudible 00:02:23] complaints, everything. And I have to prepare for that for them to review our program, so I'm in charge of our food program passing accreditation, so.
Kara:
A lot of responsibility there.
Steve:
Yeah.
Kara:
Well, you talked about reviewing the licensed vendors and the licensed restaurants. If someone wants to be licensed to sell food that they've prepared and somebody has a new restaurant, what are the normal steps? Just kind of take us through what that might look like if somebody is interested in getting licensed in selling food?
Steve:
Okay. Well, it's going to be a different process for what type of business you're trying to start. If you're building something from the ground up, a brand new restaurant, you're working with general contractors that are submitting that, but you're submitting a plan review application. There's going to be some worksheets that you're going to submit in conjunction with that, which are going to outline some of your processes, "What food are you serving, what kind of equipment will you have?" So you'll submit equipment specification sheets, a proposed menu, and you'll obviously submit blueprints, which would include equipment, floor plans, plumbing plans, mechanical plans for any ventilation systems.
And then basically you're working with local officials, and then I'm working in conjunction with them. They're looking to make sure that a new construction meets building code, and I'm making sure that that's in line with meeting food code, basically. So I will do site visits throughout a new build process. So as far as a food truck license, again, that's kind of a different animal. You're not really going to be working with too many local officials except for the fire department.
But it's a similar process. You're submitting similar paperwork applications, equipment, menu, floor plans, or pictures of what your food truck looks like. And the only real other official they would work with is the fire department because there is new fire codes that requires food trucks to have fire suppression as well. And that's fairly new in the last year or two that they're enforcing that anyway, so.
Kara:
Interesting. So you're doing licensing of prepared food, restaurants and vendors like food trucks and things, but there are other agencies that are involved in licensing of food because you can only do so much within your position. Can you explain a little bit about other agencies?
Steve:
I can do my best. The one thing I did want to touch on that though, when people are getting ready to start a restaurant or more commonly say a food truck or even buying a restaurant, I would suggest that they do some homework first before they start contacting someone. That information is so readily available on our website. Just Googling that. I mean, you have to do some homework, and when you're calling about starting a restaurant or a food truck, you should be prepared to answer some educated questions or make a educated question. I get so many phone calls where it's, "Hey, I'm thinking about starting a food truck. What do I got to do?"
And that's just not how it should be approached. My role in this is not to teach people how to start a food business. My role is to assist in that process or review your applications. And I always tell people I'm more than willing to help with that once you make an application and you've shown serious interest in it. But people go to a food truck festival on the weekend and then they call me on Monday because they see these people making money hand over fist or they think they are. And, "Hey, how do I start a food truck?"
But as far as, like I said, I touched on that a little bit, you're going to have to get a business license through whichever local municipality you're going through. A township's going to require a business license, you're going to have to get a food license, which I would issue at basically the closure of that whole process. But you're going to deal with local building inspectors, plumbing inspectors, a lot of that goes through a general contractor that you hire.
For example, if you're building a restaurant, the owner can't apply for a plumbing permit, your plumber has to apply for a plumbing permit. So that process can be very different for people that are new to it. But again, fire departments work in conjunction with mechanical inspectors. When you're installing a ventilation hood over a deep fryer, obviously have to have fire suppression. So you're working with different officials basically, so.
Kara:
Right. It's not cut and dry like if we were to build our home, there's a lot more to it. Yeah.
Steve:
Right. But general contractors handle a lot of that for owners anyway, unless they're kind of a small mom-and-pop thing, but.
Kara:
Sure. Great. Well, that's very helpful, I think, your referencing to people to look online too, to try to get this plan.
Steve:
Once somebody turns in an application, I'm all in. I will help you with any step of the process, but I don't have time for people that aren't serious about it.
Kara:
Just the idea phase more so.
Steve:
Yeah.
Kara:
What the Health Department, the local Health Departments, also are doing is a little bit different too. If somebody wanted to make and sell a packaged food or to retail something, that's a little different and that's under the Michigan Department of Ag and Real Development's umbrella.
Steve:
Yeah.
Kara:
Correct? Yep.
Steve:
That's basically food service versus retail or taxable versus non-taxable.
Kara:
Interesting. And we do have another interview, another podcast that we have published where we have interviewed Katrina Sokol with MDARD, and so we encourage you to check out that podcast as well. Do you ever have people that come to you or maybe that you have come across even, that are making and selling food that should require a license, but they're making it out of their own home? Is that something that you are seeing very often?
Steve:
We see that a lot right now, especially with social media. It's so easy to get that information out there to people, and people advertising, trying to start their own company or food business on Facebook and promoting Monday specials, Tuesday specials. And sometimes they deliver, sometimes they don't. But it is obviously illegal to cook and prepare and serve food out of your home without a food license and all of the other licenses that we've talked about. And it's so common right now. It's hard to keep up with, to be honest with you, and it's hard to enforce. It's difficult to stop it too.
But I would encourage people to not be purchasing meals off of Facebook. You don't know what that kitchen looks like, there's a reason that there is a process for getting a food license. They estimate that 48 million Americans get foodborne illness a year. So there's a reason that there's a process for that. There's a reason that they require licensures. There's a reason that every county is in there inspecting these restaurants routinely. Sometimes you don't know what a kitchen or a restaurant kitchen looks like, let alone someone's home. So purchasing food out of someone's home is certainly not something I would suggest, because it is not licensed.
Kara:
It is not, correct. However, on that note, there are some foods that are allowed to be made out of someone's home and then sold directly to consumers, not retail, but which are... we're talking about the cottage food industry. Those foods are limited to foods that are considered to be low risk to pass on foodborne pathogens to people. With restaurants, especially the ones that... well, the restaurants that you're overseeing, for example, can make and sell food to consumers that involves time and temperature controlled foods and need refrigeration or temperature control to keep it safe. But with cottage foods, those are things like bread or mini candies or popcorn, things that are safe at room temperature. So there's quite a difference there. There's a lot more steps involved and a lot more potential for danger with food sold in a restaurant.
Steve:
Yeah. They're obviously night and day different, right? I would say what Cottage Food Law started plus or minus 10 years ago, and it was really just created for an avenue for people to sell food out of their home and even start a business, that eventually they might generate such a good business that they would move into a brick and mortar building and maybe get licensed by MDARD as a retail or something. But yeah, you're exactly correct. They're called non-TCS foods, so they're foods that do not require refrigeration. And basically, once they're cooked, they're shelf stable.
So there's rules on that too obviously. It's not a license, just so you know, Cottage Food Law is not a license to cook and serve food. There is packaging requirements, there are limits on how much of that product you can sell, which currently is up to 25,000 annually, which is a pretty large amount. I mean, if you're selling $25,000 worth of cottage food, you're doing pretty well. Again, there's packaging requirements and stuff like that.
Kara:
We do have more information on cottage foods also in an interview with one of MSU Extension's Food Safety Educators that was published on our Think Food Safety podcast series. So to find out more about cottage food specifically, also we would encourage you to listen to that podcast.
But back to, I have done some searches on Facebook myself, on foods. If you go and search marketplace for example, and just put in food, a lot of things can come up. I've seen home-canned tomato juice, tomato sauce, I've seen tamales. Those are some of the common ones. I know you had mentioned at one point, like chicken dinners in prepared meals actually being sold, all of those foods would require a license, they would have to be produced in a licensed kitchen and the individual would have to be licensed to sell that.
Steve:
Mm-hmm.
Kara:
Correct. If somebody is doing that without a license, it's illegal. And what would be a consequence?
Steve:
Well, they will be shut down. The consequences, that's hard for me to answer because if someone were to get sick and you were doing that, I think you're going to have some real consequences, and that's the risk that you're taking doing that. You touched on canned goods. That is actually a very dangerous process if you don't know what you're doing. And to just buy that from someone that you don't know is educated enough on it. And I know Michigan State does classes on that kind of stuff, and the reason they do that is because it's dangerous if you don't do it correctly, there's chances for botulism and... Right?
Kara:
Correct, yeah.
Steve:
So long story short, you'll get shut down, there's fines for that. There are counties that do have fines or citations for things like that. But in Saginaw County, you're basically just going to get shut down. If you get caught more than once, then the police are going to get involved.
Kara:
Well, I think what you said initially too was the biggest consequence people should be concerned about is getting sick. And I can tell you from the education that we provide through MSU Extension, and also through a lot of studies that have been done, like observational studies through the United States Department of Agriculture, for example, where people don't use a thermometer to tempt their food, for example. So you might be purchasing something that has been time and temperature abused because it wasn't brought to the right temperature. And those are types of things that when you are operating under a license and in a licensed kitchen, you should have the education and the resources to know those critical steps needed to keep the food safe.
Steve:
Yeah. The CDC has five major risk factors for getting a foodborne illness. Well, when someone's cooking out of their home, who is ever checking that they bought their food from an approved source? Like you touched on a thermometer, do you even know if they have a food thermometer so that they know that they're cooking it to a proper temperature? And do you even know if they are wash, rinsing, and sanitizing the equipment that they're cooking that in?
Because most people at home, they put stuff in a dishwasher and they wash and clean it, but they don't sanitize it with an effective sanitizer. Are they washing their hands properly? Are they wearing gloves when they're touching your food? So there's just so much that goes into that, that people don't understand when you're just buying something from someone cooking at home and they're not prepared for it probably.
Kara:
Right. I'm a dietician and previously worked in healthcare and sometimes I compare it to that, which when you go to have a procedure or an operation, for example, you want to go to a facility that is following proper procedures. You're not going to go into a clinic that's operated out of someone's home and have your appendix taken out, for example. There's a lot more risk involved with that. I know that's an extreme comparison, but there's definitely something to be said about keeping your food safe and...
Steve:
Yeah. And what happens if they do get sick there, who can enforce that? If you think you got sick at a restaurant, we have policies and procedures in place for doing that, for verifying that, for going to the facility, reviewing their policies and procedures. Well, if you think you got sick from eating at somebody's Facebook restaurant or menu, well, who are you going to call to go after that? If that makes sense? I mean, or how are we going to prevent that in the future? I don't necessarily have any, I don't want to say enforcement, but actually a lot of those places don't even give addresses, they just give phone numbers because they don't want the police or the Health Department coming there, so.
Kara:
One, I think, good takeaway with this is, as you mentioned, it's just really hard, you can't control it, it's with social media their presence is there. So what we want to, I guess, be sure people are aware of what the guidelines are. Maybe it sounds like a good idea to purchase food from someone like that at the time, but really to know what food safety considerations are, what laws are in place, what those guidelines are, and to just make sure you, as a consumer, are making good decisions.
Steve:
Yeah.
Kara:
I did want to mention something too. You made me think about this. So we have some people that maybe they have some good products, I mean, there's a lot of great ideas and good cooks out there. So there are some steps you can do. One thing that came to my mind was an incubator kitchen. So maybe you don't have a facility that you can operate out of, you're not ready to open a full restaurant up or something, but there are some things like incubator kitchens that are licensed kitchens, that somebody can go to and do some food prep and legally sell. Is that correct?
Steve:
Absolutely. That's a great point. There's some great home chefs out there and maybe that food is good. I agree with you. But there are different ways to do it, avenues to do it, legal ways to do it. I always tell people, if you're a member at a church and they have a kitchen, would your church let you get that kitchen licensed and serve food out of there? There's places like, in Saginaw, The SVRC Marketplace, they have an incubator kitchen downstairs where people get their own license out of that and they cook and they pay rent for it.
But the intention is for, at least in that building, is to get people to do that and build up a business and eventually build up a good customer base and build a brick mortar or move into a brick mortar that closed. So I'm glad you brought that up, there are a lot of avenues to do that legally and not do it in your home. Now there's going to be some costs associated with it, obviously to get licensed, plan review fees and whatnot, but you're also doing it legally as well, so.
Kara:
If somebody has more questions, how can they find out more about maybe obtaining a food license or maybe if you can just direct them to proper websites or any other...
Steve:
Yeah, our website is Saginawpublichealth.org. Sorry. You can also find information on that on wwmichigan.gov\MDARD, which is the Michigan Department of Agriculture Rural Development. And we also have a local food consultant, because you talked about ServSafe and getting ServSafe certified, you can get that through Michigan State Extension here in Saginaw.
Kara:
So ServSafe, just to provide a little more explanation, is one of the classes you can take to become certified. There are other programs that are available. ServSafe is the one that's mainly in Michigan, throughout Michigan. And MSU Extension does provide that education throughout the whole state, including the Upper Peninsula. And I also wanted to mention too, MSU Extension is here to provide education to the community, and so you had mentioned earlier talking about canning and the dangers with canning. We do provide, for example, some classes on a regular basis online now that are for food preservation, including different types of canning for both the high acid and low acid foods.
Just so that you can do that safely at home for your own enjoyment, not necessarily to retail. As well as we provide other classes too, including classes on the Cottage Food Law. And we have an inspector, this Katrina Sokol from MDARD, she joins us on the class to help answer some questions. And we also have people from the Product Center who can help. They provide education on the business aspect of that too, so I encourage you to look at MSU Extension's website under the safe food and water tab to see what kind opportunities we have available.
Steve:
I wanted to touch base on that, you talked about education. Truth be told, our restaurant inspections, that's what they are is education. When I first started doing food inspections 20 years ago, they were less interactive. They were more, you come in and, "That's dirty, clean it, that's out of temp, throw it away." It was really just kind of back to front, front to back. And I would tell you over the last 10 years, there's really been a paradigm shift on that, even from the Department of Ag down. And they train me and then I train our staff.
But these inspections are entirely educational. We're asking questions on how they do things and if they're doing it wrong, we're trying to teach them how to do it right. We're really working with these restaurants as much as we can. Now, you do have your habitual offenders that you kind of got to drop the hammer on here and there, but for the most part they're really educational. "What are you doing? Why are you doing it?" We point out things that they're doing correctly, just as much as we point out things that they're doing wrong. All we ask in a restaurant inspection is that they don't have the same violations every time we come in, that they're learning from what we're trying to teach, if that makes sense.
Kara:
It sure does. And I know with our ServSafe classes, we try to tell people that as well. Don't be afraid to reach out to your local inspector to ask a question because that's what you're there for. I think there's been a lot of positive reinforcement of that in our classes that people have attested to, so we do appreciate your service. I know sometimes it can probably seem like a thankless job, but we're glad that you're there to help keep all of us safe and keep restaurants in business.
Steve:
Yeah, we're promoting public health, right? Keeping the public healthy, so that's what we do.
Kara:
Yeah. Yeah. Great. Again, thank you, Steve. And if people have more questions, please reach out to us at MSU Extension, or as Steve has directed you too with the Health Department's website.
MSU is an affirmative action equal opportunity employer. Michigan State University Extension programs and materials are open to all without regard to race, color, national origin, gender, gender identity, religion, age, height, weight, disability, political beliefs, sexual orientation, marital status, family status, or veteran status. This information is for educational purposes only. Reference to commercial products or trait names does not imply endorsement by MSU Extension or bias against those not mentioned.
---