Infrastructure Funding
Michigan State University leaders, faculty and staff are deeply appreciative of the commitment to agriculture and higher education made through the Michigan Legislature's investment in our greenhouse and dairy facilities. This would not have been possible without the advocacy of our partners. Thank you to everyone who helped make this possible.
MSU greenhouses to receive upgrades thanks to state funding
Michigan State University is home to world-renowned plant scientists. To maintain this leadership, however, the on-campus greenhouses must be modernized, and MSU has received state funding to do just that.
MSU Dairy Cattle Teaching and Research Center: Supporting Michigan's Dynamic Dairy Industry
The Michigan State University Dairy Cattle Teaching and Research Center is essential to the university's teaching, research and Extension missions and its efforts to support the Michigan dairy industry. Michigan's dairy industry generates nearly $16 billion annually.
---
Project GREEEN and the Michigan Alliance for Animal Agriculture
Learn more about recent research and outreach through two of AgBioResearch and Extension's flagship programs, Project GREEEN and the Michigan Alliance for Animal Agriculture (M-AAA). Funding from these programs supports one- or two-year projects. The findings from these efforts are often used to apply for larger federal grants, addressing challenges such as corn tar spot and dairy cattle health.
---
PFAS
PFAS contamination has made headlines around the world, and there is mounting concern about the effects these chemicals have on public health. In response, MSU created the Center for PFAS Research. Research is looking to quantify the exposure risk to humans and the environment, develop possible remediation strategies, and explore PFAS alternatives for industries that have relied on them.
---
Connecting with growers and producers
MSU Extension educators in the Agriculture and Agribusiness Institute work with farms of all sizes helping to positively impact individual farming operations. When those individual operations do well, their success helps to fuel state and local economies.
---
Growing future leaders
MSU Extension's Children and Youth Institute provides programming for children and youth from birth to age 19, including 4-H, the largest youth development organization in Michigan.
---
Regenerative Agriculture
Regenerative agriculture helps improve both the environment and productivity on farms. MSU has been at the forefront of these critical endeavors for the past decade. C.S. Mott Professor of Sustainable Agriculture Jason Rowntree leads a $19 million grant to explore how grazing management decisions affect soil health and farmer well-being.
MSU Researcher Leads $19M Grazing, Soil Health Project
Jason Rowntree, C.S. Mott Professor of Sustainable Agriculture at Michigan State University, leads a $19 million research project to understand how grazing management affects soil health and farmer well-being.
---
Building healthier communities
MSU Extension educators in the Health and Nutrition Institute promote healthy lifestyles and empower Michigan residents to take control of their health. Participants learn how to build nutritious diets on a budget, avoid foodborne diseases and become leaders in the food industry.
Michigan farmers talk about MSU's farm stress teletherapy program
Meet Jim and Kelly. After a devastating tuberculosis outbreak among his herd of cattle, Jim needed support to deal with his grief and stress. He was connected with the MSU Extension farm stress team, who helped him engage with our grant-supported teletherapy program. Jim and Kelly reflected on this experience and how teletherapy helped them through tough times.
---
Increasing community engagement
Successful and thriving communities combine knowledgeable and engaged legislators, businesses, community groups and residents. By connecting these groups with the most trusted tools, MSU Extension educators in the Community, Food and Environment Institute help enhance the quality of life in Michigan.
---
MSU Extension Participants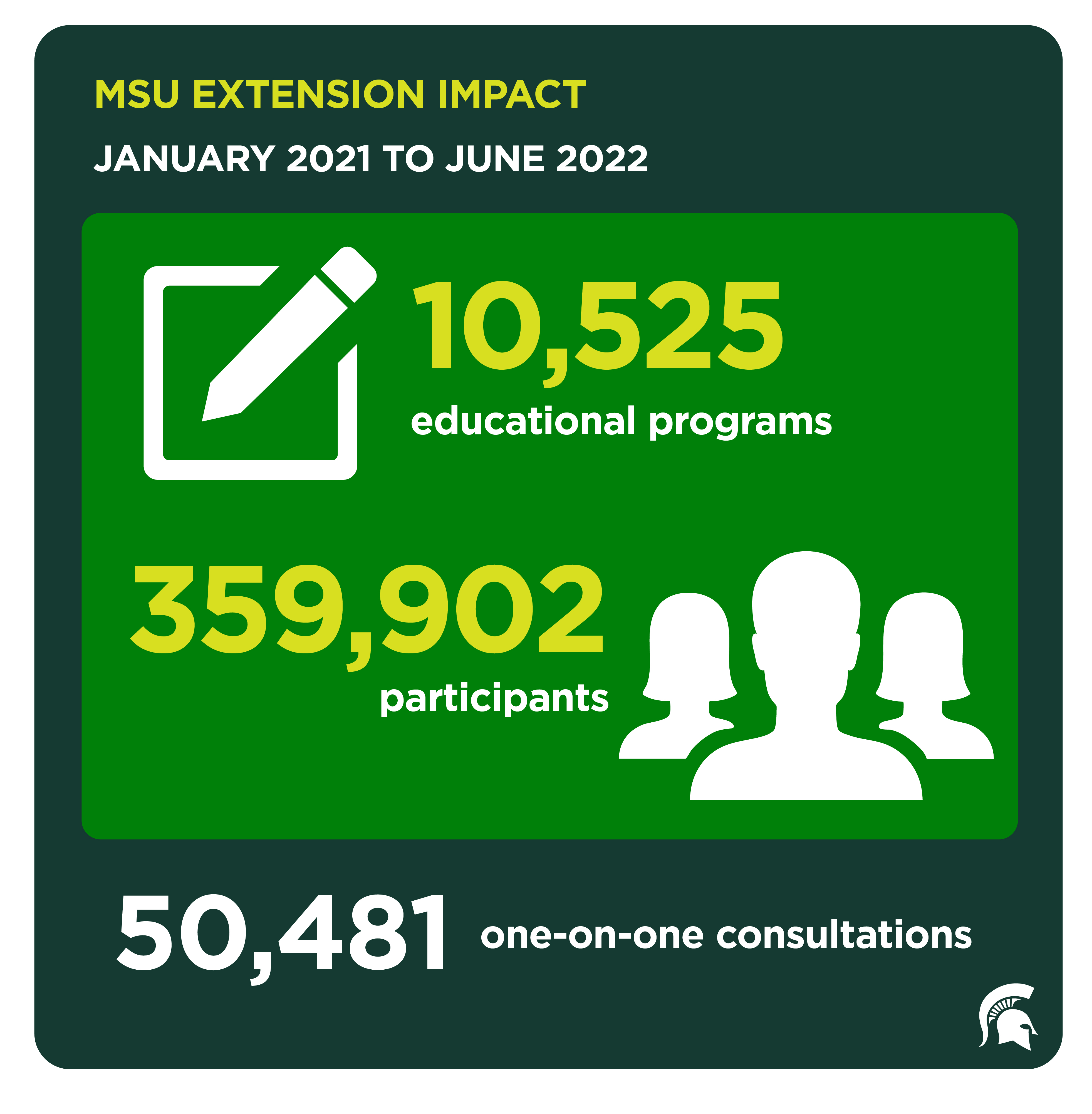 ---
MSU AgBioResearch Financials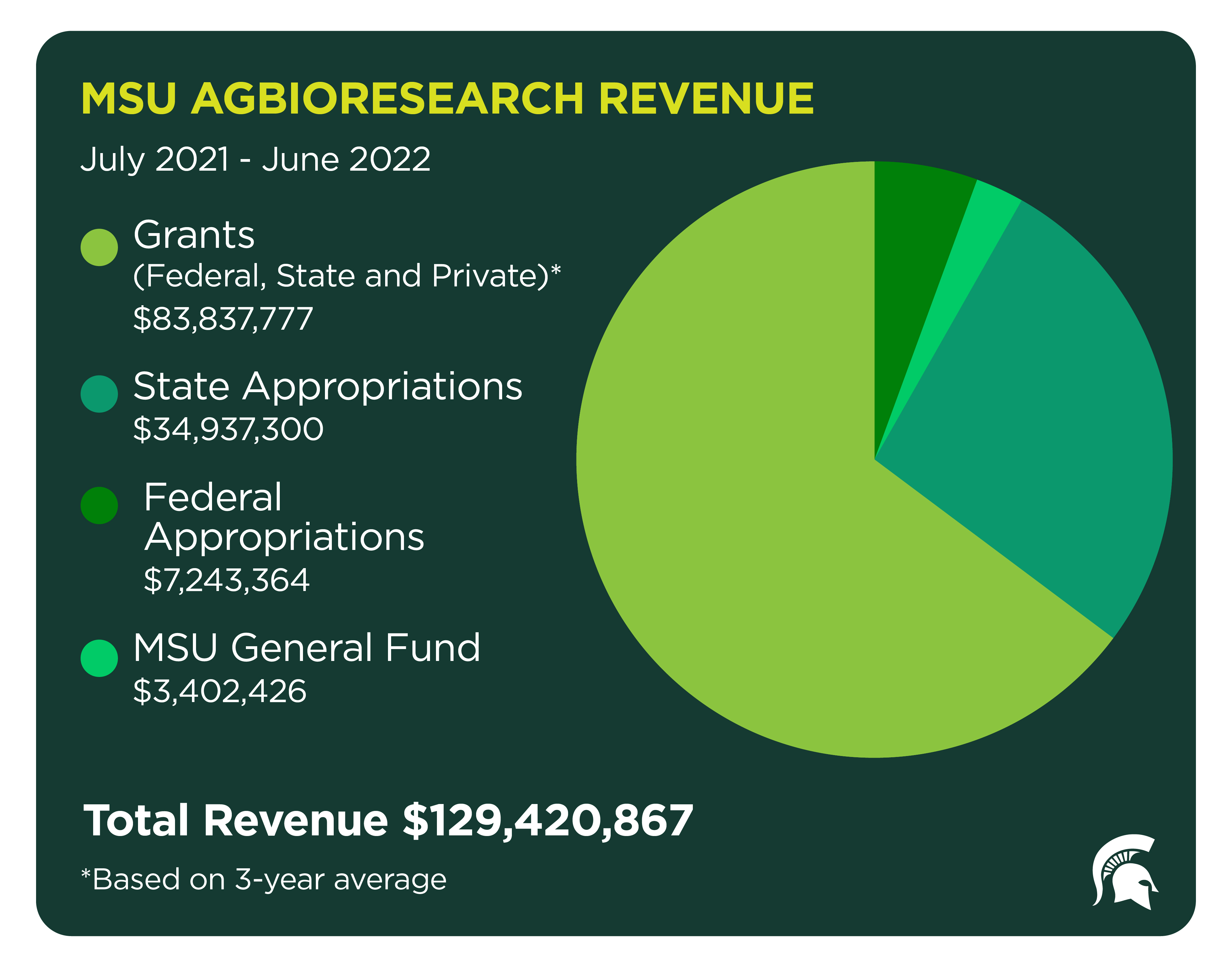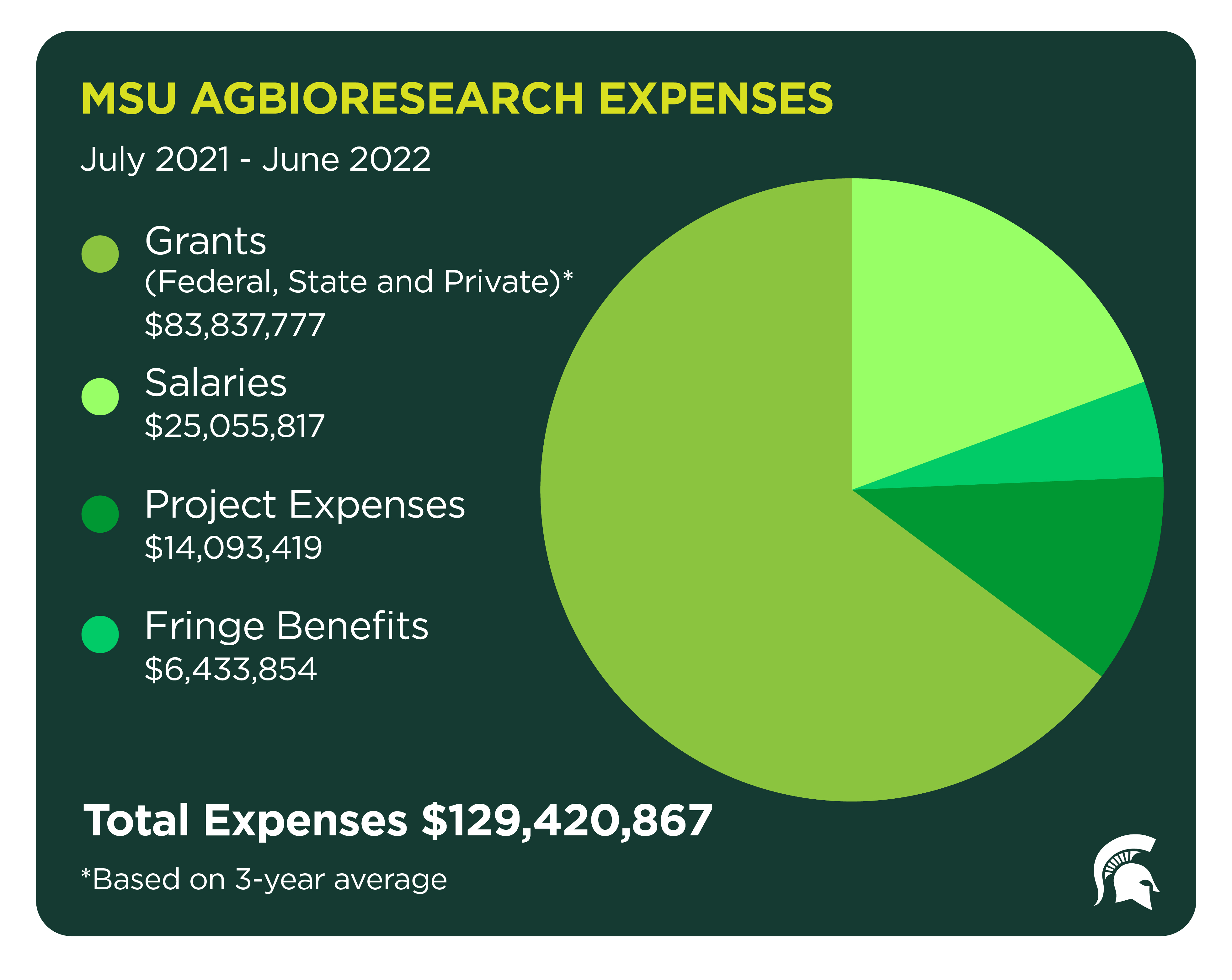 ---
MSU Product Center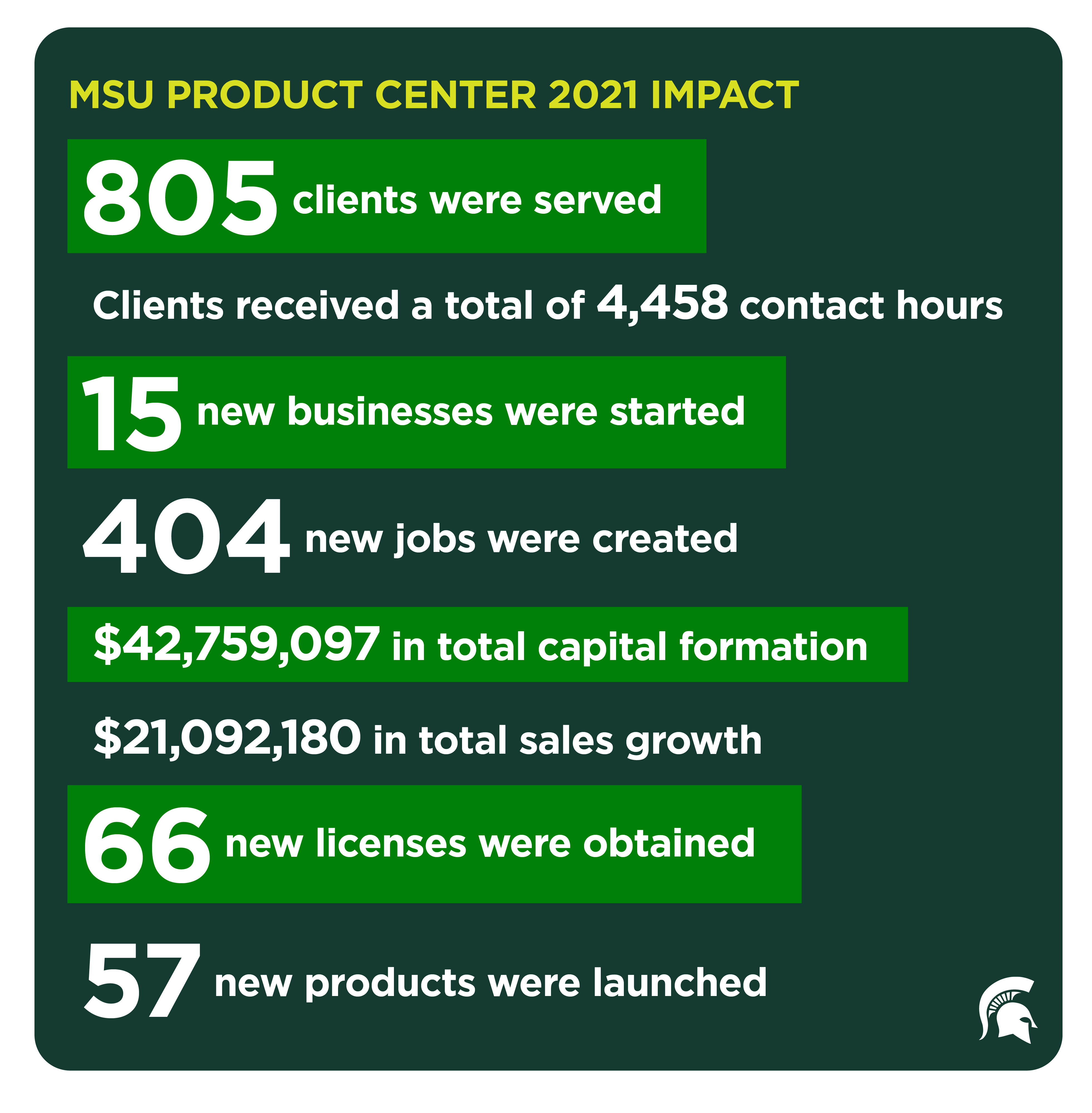 ---
MSU Extension Financials