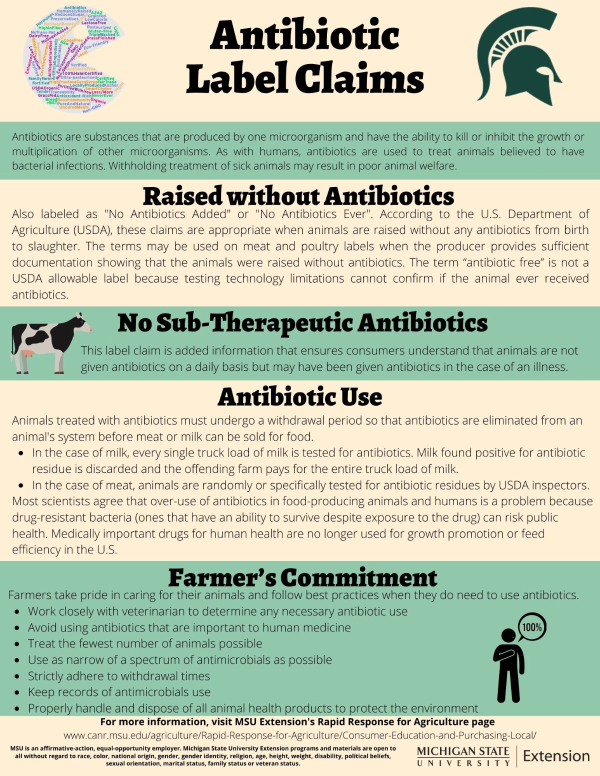 Antibiotic Label Claims
DOWNLOAD FILE
April 6, 2021 - Author: Mary Dunckel, Jeannine Schweihofer & Ashley Kuschel, MSU Extension
Antibiotics are substances that are produced by one microorganism and have the ability to kill or inhibit growth or multiplication of other microorganisms. As with humans, antibiotics are used to treat animals believed to have bacterial infections. Withholding treatment of sick animals may result in poor animal welfare.
Antibiotic Use
Animals treated with antibiotics must undergo a withdrawal period that antibiotics are eliminated from an animal's system before meat or milk can be sold for food.
In the case of milk, every single truckload of milk is tested for antibiotics. Milk found positive for antibiotic residue is discarded and the offending farm pays for the entire truckload of milk.
In the case of meat, animals are randomly or specifically tested for antibiotic residue by USDA inspectors.