Maplefest
March 5th and 6th, 2022
How does sap become maple syrup? What temperatures are needed to make the sap flow? How do you tap a tree? Join us on an exploration of Michigan's sweetest winter crop, maple syrup!
Pre-registration is recommended!
Hourly timeslots from 9 a.m.-2 p.m. on Saturday and Sunday
Adults: $10
Children 3-12: $10
Children 2 and under free (you do not need to register this age group)
Registration is nonrefundable
All activities are outdoors, so please dress for the weather!
Maplefest Activities:
Enjoy a wagon ride out to the sugar bush
Munch on sweet maple-themed treats and sip a hot beverage from our concession stand
Learn how to identify a maple tree
Tap a maple tree
See where the magic happens in our Sugar Shack.
Watch a chainsaw artist turn a log into art
Warm up by the fire
Indulge in Maple Fudge made by Tollgate's 4H Club
And so much more!
COVID-19 UPDATE: We are planning for an in-person program in March. All participants, regardless of vaccination status, are required to wear a mask while indoors on MSU property or any property that is reserved or rented exclusively for an MSU activity. Please do not attend any programs, meetings, or events if you feel ill.
Join the Team: Maplefest Volunteer Opportunities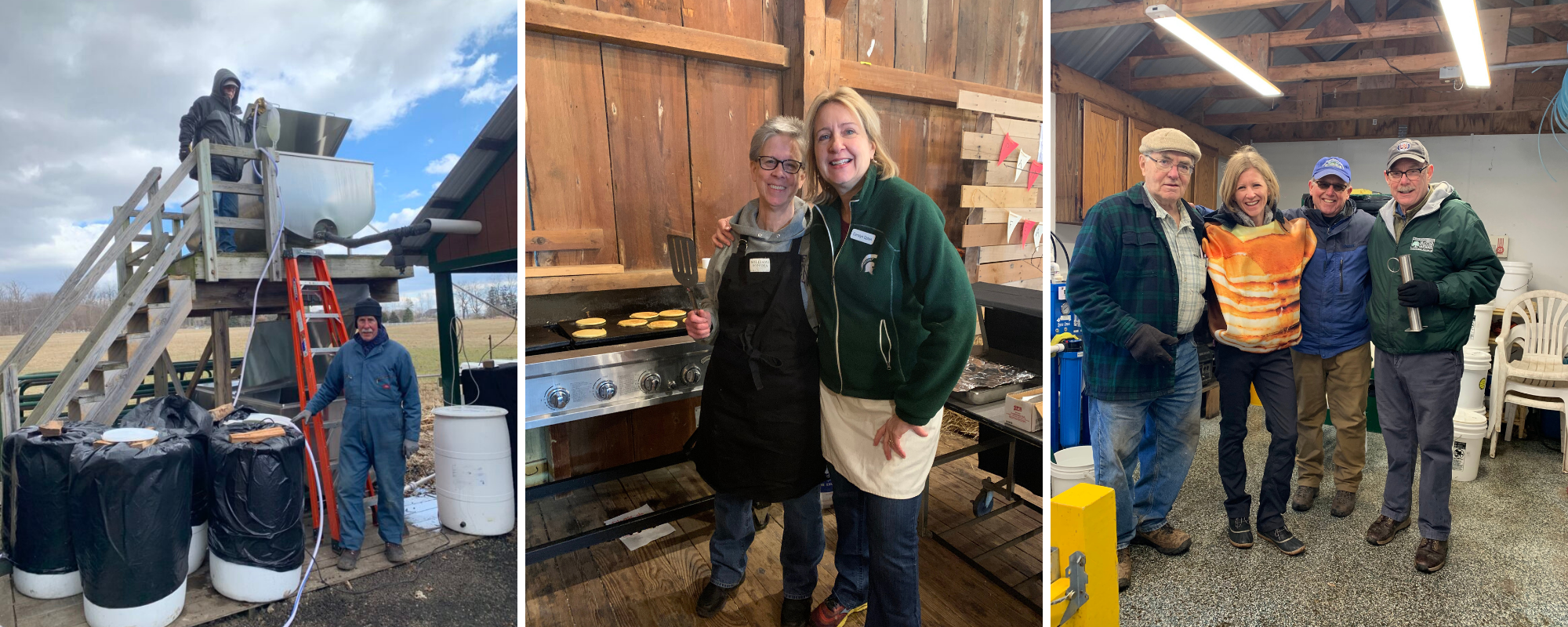 Every great event has team of great people who make it happen! For adults and youth 16 and older, please consider volunteering in one of the many roles available for this event. We greatly appreciate your investment of time and energy to help us provide an educational look at the history, science and art of maple sugaring.
For questions, please contact Darby Anderson, ande2010@msu.edu, 248-347-0269 x208