Pumpkinfest
Pumpkinfest 2022Saturday and Sunday, October 8th and 9th
Save the dates and join us for a fall harvest festival of fun and learning!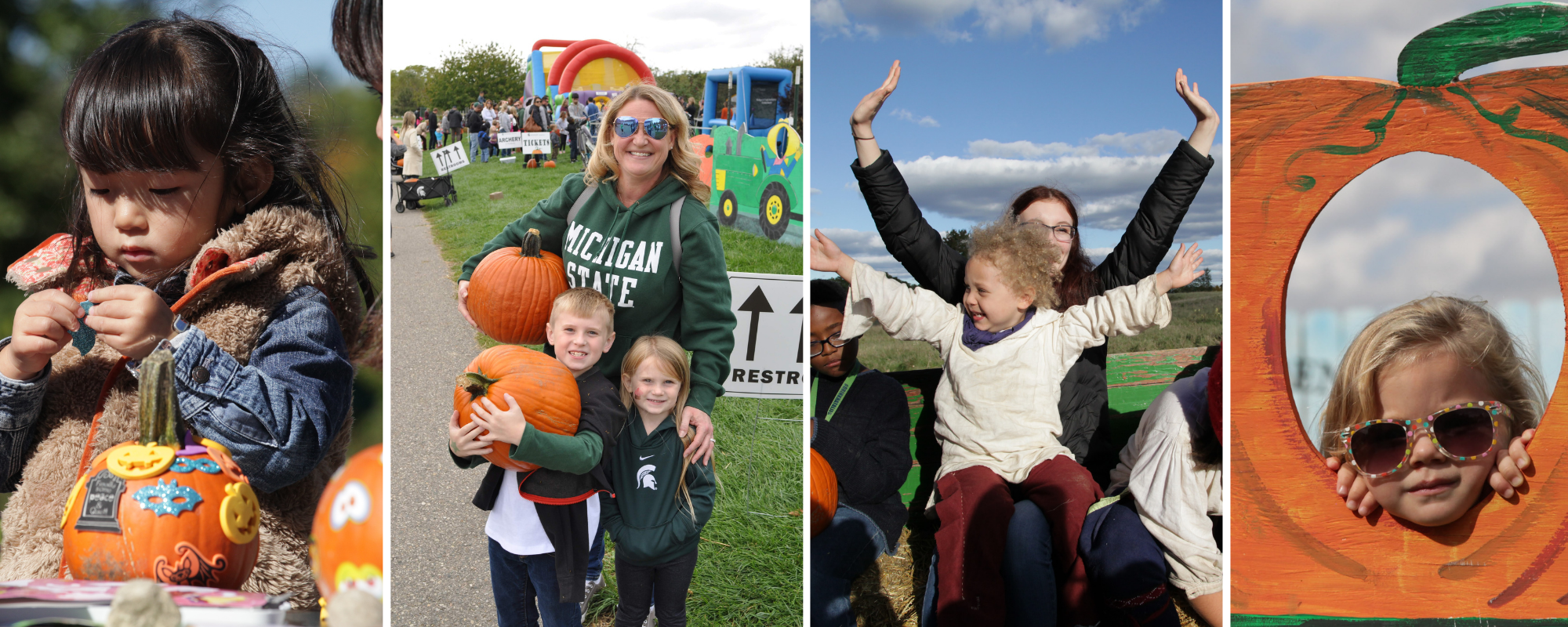 We are so excited to be able to gather once again for this iconic community event and fundraiser.
Please plan to join us for the 2021 MSU Tollgate Farm Pumpkinfest!
Saturday and Sunday, October 8th and 9th, 2022
Come, take a wagon ride to the pumpkin patch to pick your perfect pumpkin. Food, music, farm animals, educational exhibits, and children's activities all make for a fun fall outing for all ages.
Come enjoy the beautiful setting of this history 160 acre farm. Lots of educational exhibits, children's strawland, music, and many children's activities are free of charge. Tickets can be purchased for pumpkins, food, and select children's activities.
Pumpkinfest activities:
Wagon rides to the pumpkin patch
Farm animals
Free concerts
Harvest story time with local librarians and children's authors
Fishing
Inflatable archery
Target practice booth
Pumpkin painting
Pumpkin bowling
Children's Strawland with straw maze
Horse demos
Nature activities
Fun farm field games
Wacky Water Critters Pond-dipping
Tollgate Farm 4-H Club
And much more!
Come Join the Team: Pumpkinfest Volunteer Opportunities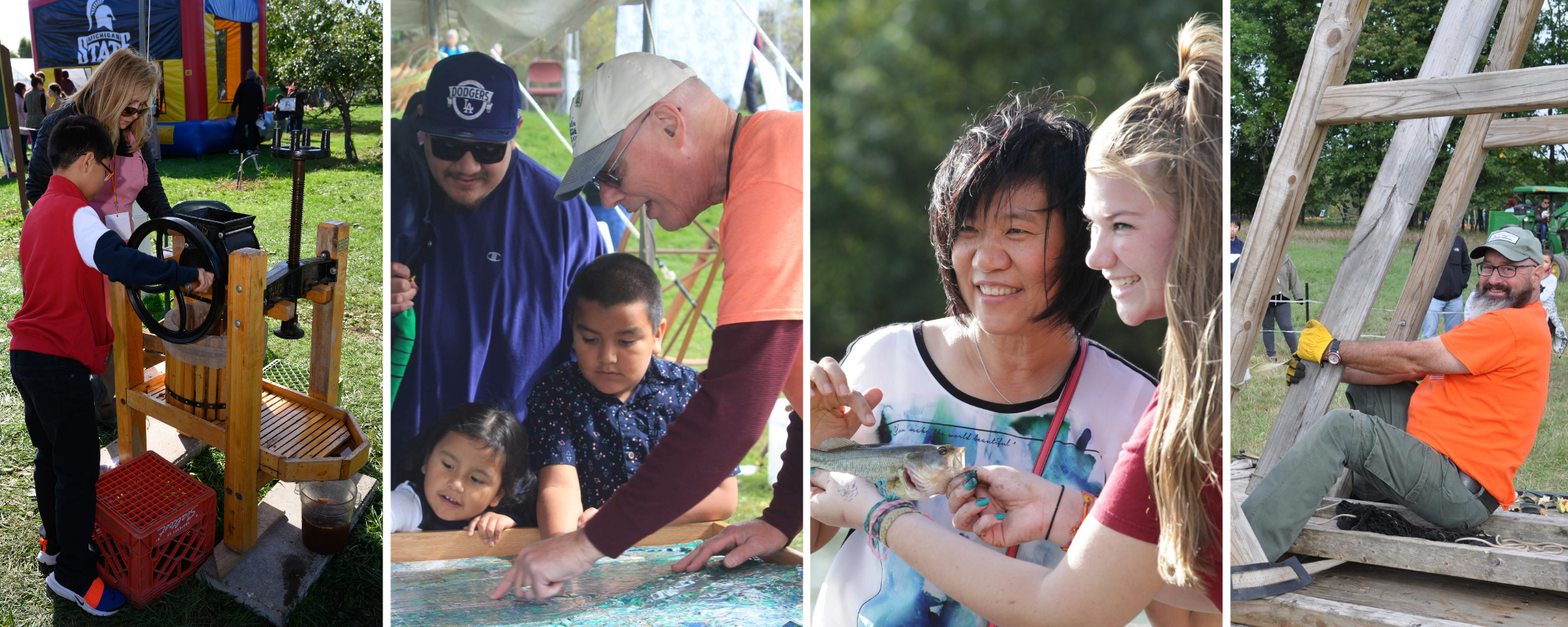 Every great event has a team of great people who make it happen. Pumpkinfest has a wonderful team of staff and volunteers who love the Farm and who love to help. There are so many different supporting roles where Tollgate visitors would appreciate your help.
For adults and youth 16 and older, we would like to invite you to consider volunteering in one of the many roles available for this event.
A sample of volunteer positions available:
Wagon Ride Helper
Children's strawland
Cider pressing helper
Sound board operator
Food concessions
Volunteer headquarters hospitality
Welcome center
Fishing helper
Volunteer musicians
Some of the benefits of volunteering at Pumpkinfest include:
Enjoy the volunteer hospitality headquarters
Listen to live music
Meet new friends; enjoy old friends
Help visitors have fun while learning about agriculture
Enjoy a day at the Farm
Be a part of the Tollgate Pumpkinfest Volunteer Team and help make a difference!
Pumpkinfest is a fundraiser. Proceeds help support educational programming and help schools and individuals who might otherwise not be able to attend programs and camps.
If you're interested in helping Tollgate's mission through a sponsorship or donation, please email koehle43@msu.edu or call 248-701-9956.
We are planning for in-person programs in 2022. We will continue to monitor the impact of the pandemic on programs, and decisions will be based on the status of the COVID-19 pandemic, recommendations/guidelines from MSU, the State of Michigan, the Centers for Disease Control and Prevention and local Health Department guidance. You will be contacted regarding any changes or updates through the email you use to register.