Sustainable Agriculture
Community Supported Agriculture Program

Registration for the 6 week Fall CSA is now open!
2019 Fall CSA Registration Form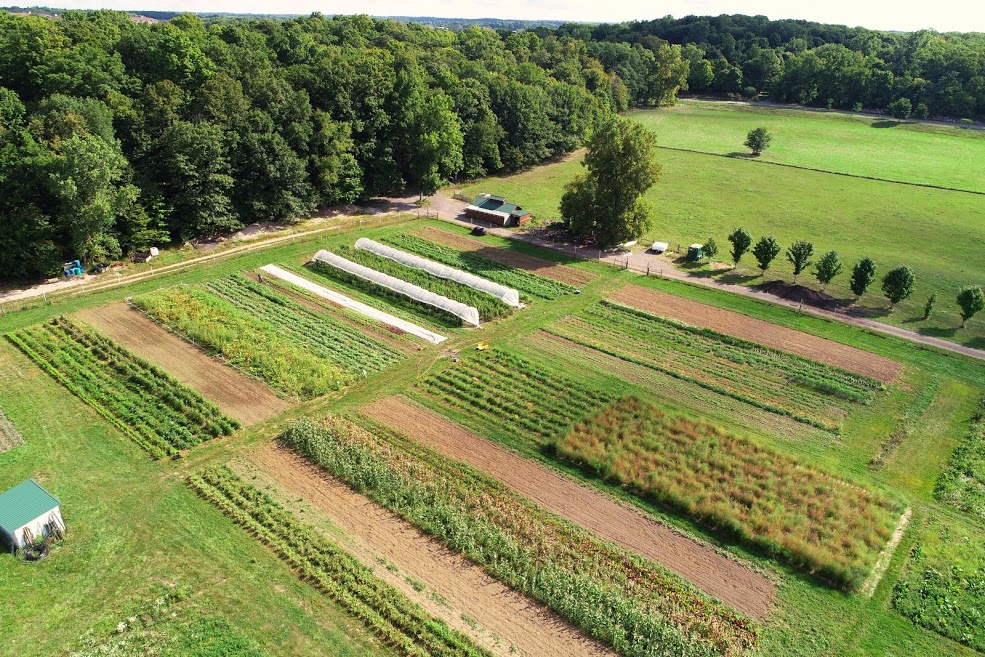 What is a CSA?
A CSA, Community Supported Agriculture, is a system where members buy shares in the growing season. During the season, members are given a weekly supply of fresh, seasonal vegetables, fruits and herbs.
Why a CSA?
There is no better way to connect with your food, farmers and the land than a CSA! Members receive an abundance of fresh produce, learning to eat and cook with the seasons, while experimenting with new vegetables and varieties. Every week you'll receive your produce within eyeshot of where it's grown by the people who grew it!
Why the MSU Tollgate CSA?
As if supporting responsibly, locally grown agriculture isn't enough, you'll also being supporting MSUs educational mission. The vegetable production is a demonstration and training site for 'students' of all ages and types, from 3 years on up! The vegetable production also serves as the home for the apprenticeship program, where novice farmers come to learn production farming during an intensive, season long paid position.
Before the seed is ever put in the ground, we know who we are growing it for. We take great pride in our relationships with our CSA members and the food we grow for them! We often end up getting to know our members' extended families, their friends and neighbors! We look forward to seeing our members every Wednesday just as much as our members look forward to another haul of great food.
How does it work?
Each share will include between eight to fifteen different vegetables, fruits, and culinary herbs every week that reflect the seasonal abundance of the farm. There is a strong emphasis on greens and vegetables, although we do grow some fruits and are working on establishing more. In addition to fresh produce, members may also be provided flowers, ornamental pumpkins and other fun extras! CSA members may also have the opportunity to engage in tours of the sustainable agriculture operation, potlucks and other events catering to members.
Part of this connection to the farm through your CSA subscription includes recognizing the inherent risks of agriculture due to unpredictable weather or other environmental circumstances. The CSA is a platform for teaching and learning on the farm, and much of your produce will be grown and prepared by apprentices, students and volunteers under the supervision of the CSA coordinator. Our farmers are dedicated to producing an abundance of healthy and nutritious fresh fruits and vegetables, but as a member of our CSA you are agreeing to accept the consequences of crop loss or damage due to environmental conditions, learning opportunities or other unforeseen factors.
Half shares are available! Half shares encompass the same diversity with half the quantity. A full share is great for families of 4-5, or 2 serious veggie consumers. A half share is ideal for a family of 2-3 or 1 serious veggie lover.
The twenty week summer season will begin May 29th and continue until October 9th. There will be fewer items during the first part of summer and more items towards the end of the growing season. This year we are planting over 120 different varieties, comprising 40+ different crops! This includes all of your mainstay vegetables, from carrots and greens, to tomatoes and cucumbers. You may also receive vegetables you have little familiarity with including pac choi, fennel, kohlrabi and a number of unfamiliar varieties of common vegetables (white eggplants, purple tomatoes, yellow carrots!).
The 6 week fall season begins October 23rd and continues until November 27th. The fall CSA is a delicious mix of storage crops like winter squash, beets, carrots, cabbage and more as well as fresh greens like chard, kale, salad mix, arugula and more!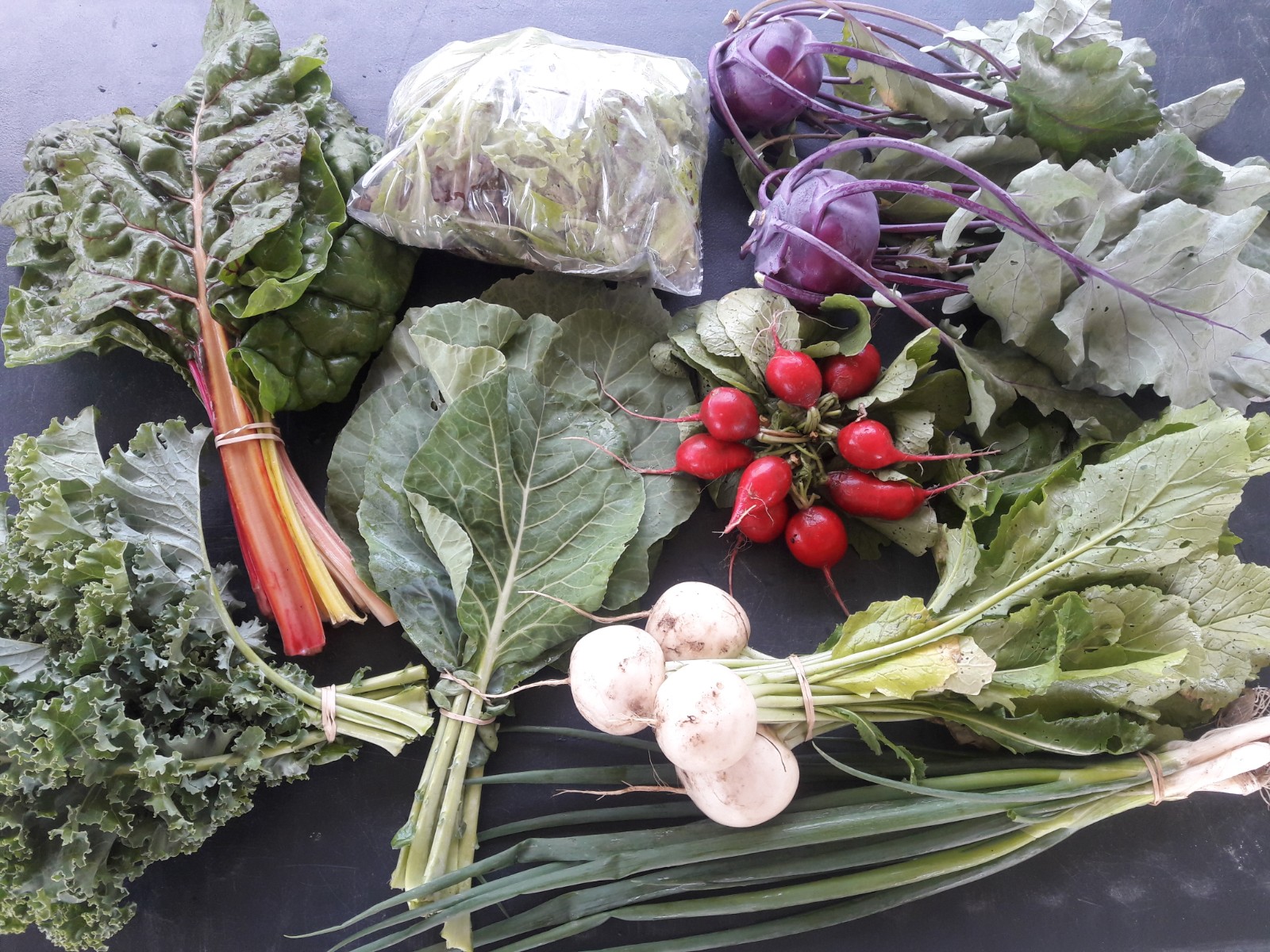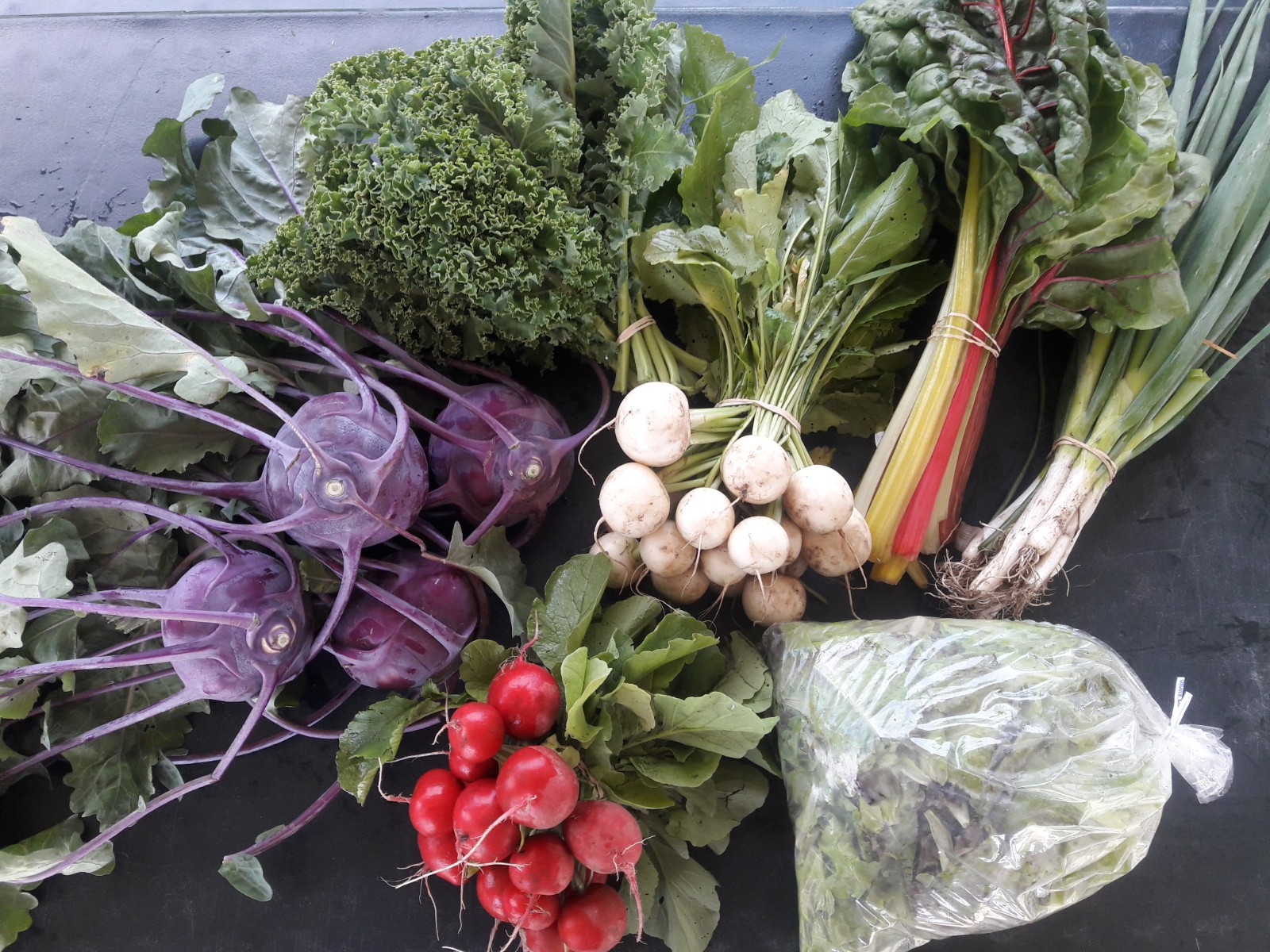 A late spring half share (top) and full share (bottom). Photos resized to display accurate sizing.
Location and Distribution Time

Members can pick up their fresh produce at the MSU Tollgate Farm in the pavilion on Wednesdays between 4:00 p.m. - 6:30 p.m. Walk-in Cooler pickup is available. You can, for an additional fee to your registration, opt to pick up your produce starting Wednesday at 6:30 until Saturday at 9pm from our walk in cooler.
Registration
Please read the complete application, complete and mail it along with your deposit or full check to:

Tollgate Farm and Education Center
ATTN: CSA Registration
28115 Meadowbrook Road
Novi, MI 48377
You will receive a notification once we have received your application.
For more information: mailto: msue.tollgatecsa@msu.edu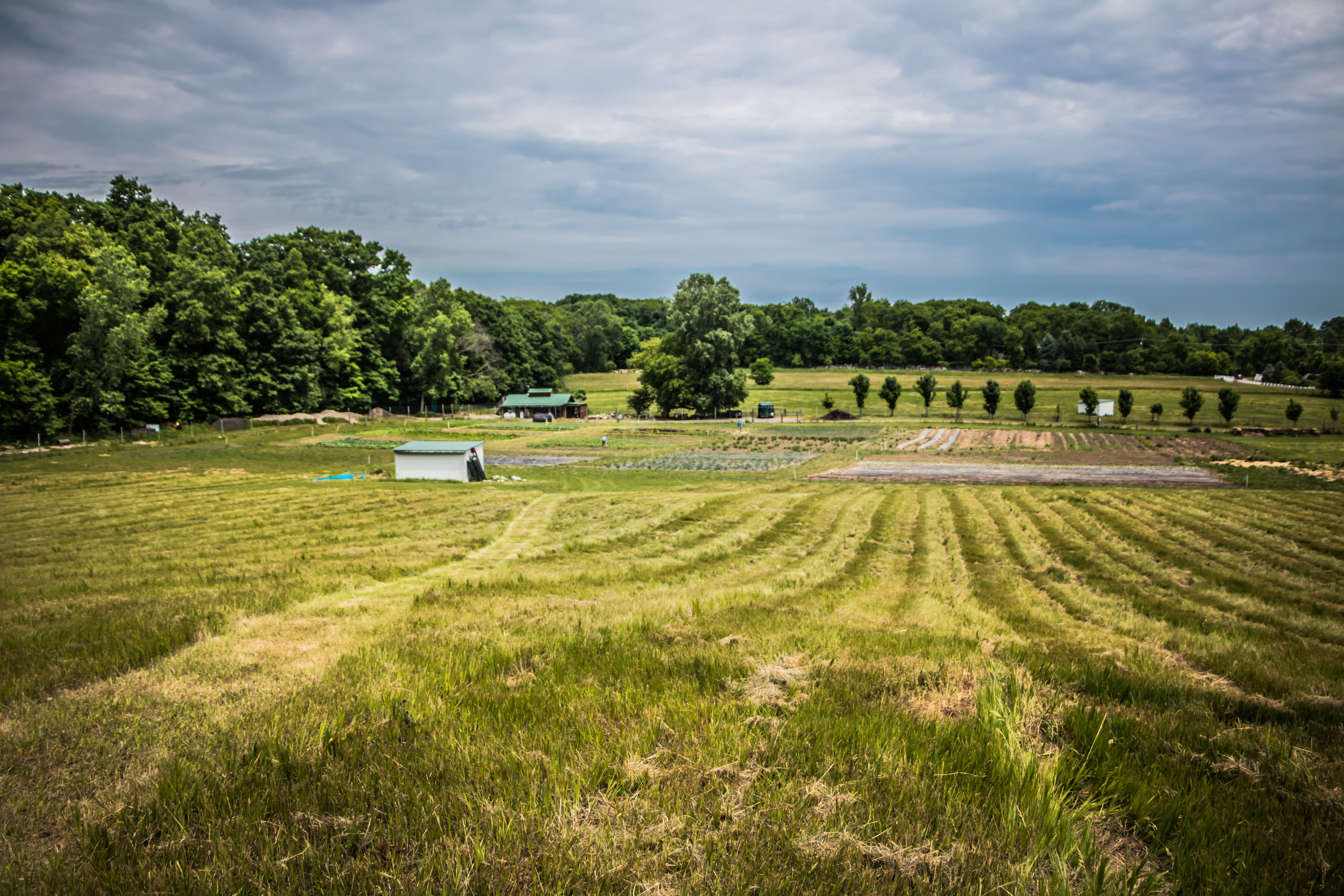 Testimonials from previous seasons:
"Thank you, thank you team for all of the hard work you place into making this such a great experience. Friendly team and delicious produce!"
"With the unending exhausting heat of Summer 2016, the work you all did was extremely impressive! Thank you & Congratulations!"
"Everything was wonderfully delicious, fresh and I enjoyed the students and Will each week."
"Thank you for being such a warm and friendly crew!"