Good Food Battle Creek Asks Residents, "What's in Your belly?"
A small but growing group in Battle Creek, Mich. is working to forward the food movement in a big way.
April 1, 2013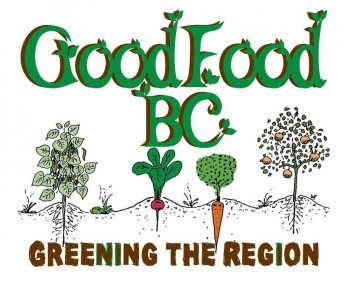 A small but growing group in Battle Creek, Mich. is working to forward the food movement in a big way. Good Food Battle Creek (or Good Food BC) consists of organizations and individuals who work together to promote healthy food choices through education, to support local producers, and to create access to good food for all people.
Its work ranges from supporting urban gardening and farmers markets, to food safety and food justice. Good Food BC also serves as a channel of support to existing work going on in Battle Creek and encourages the sharing of events, news and other information.
"Good Food BC believes Battle Creek can be a health and wellness community, and that access to fresh, nutritious food is a basic right for all people," says Good Food BC Coordinator J.R. Reynolds. "Our primary audiences are community organizations, schools and faith-based institutions. To us, good food means that it is healthy, green, fair and affordable.
Good Food BC members at the 2013 Michigan Food and Farming Systems conference.
Formed from a group of eight in 2010, Good Food BC now boasts the support of nearly 90 organizations and individuals, and today conducts monthly update meetings that average 25 people. Since 2011, the group has been issuing small grants with the support of the Fair Food Network of Ann Arbor.
Fair Food Network is a national nonprofit that works at the intersection of food systems, sustainability and social equity to guarantee access to healthy, fresh and sustainably grown food, especially in underserved communities. Funding for the grants program (nearly $250,000 to date) was provided by the W.K. Kellogg Foundation.
"In collaboration with community-based organizations, policy makers, and other funders, Fair Food Network works to re-design the food system to provide access to healthy food for all people," says Meredith Freeman, Director of Fair Food Detroit, who provides strategy development and implementation that advance food equity in urban areas.
"We know our partners in Battle Creek, and activists all over the country, share this goal and we look forward to working with Good Food BC and local residents as they work together to re-design the broken food system, she says.
On March 9, 2013, Good Food BC conducted its first food conference. Titled "Good Food Matters: Come to the Table!," the event was an informative, informal look at food issues affecting the Battle Creek region. The goal was to learn about the food system and help energize residents around the food movement.
Last year Good Food BC conducted a fall social marketing campaign designed to create awareness of the local food movement. Among the marketing elements used were outdoor billboards, city bus interior signage and colorful leave-behind brochures.
Last summer, Good Food BC members attended food conferences (from Lansing and Detroit to Milwaukee and North Carolina) in an effort to deepen their understanding of the food movement.
Last winter, with help from Michigan State University, Good Food BC engaged residents in a series of neighborhood focus groups to complement development of a community food assessment, which will help to guide activities focused on creating an equitable and robust food system in the Battle Creek region.
For more information, contact goodfoodbattlecreek@gmail.com, and be sure to 'Like' us on Facebook at Good Food Battle Creek.