Good Food Life: Jeremy Andrews
Jeremy Andrews, Co-founder and Chief Excitement Officer (CEO), Sprout Urban Farm - Battle Creek, MI
June 11, 2015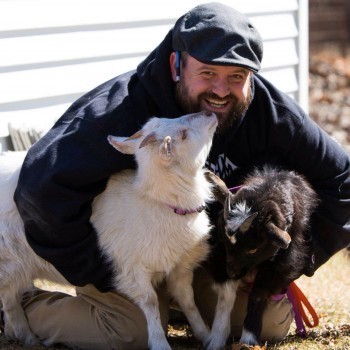 What is your role at Sprout Urban Farms?
JA: I am co-founder and Chief Excitement Officer (CEO).
How does Sprout Urban Farms work towards the goals of the Michigan Good Food Charter?
JA: We do many activities that work toward most goals of the charter. We aggregate and sell locally produced foods to hospitals and other institutions. We are also working to improve food access in our community through selling good food at our farm stands. One way we do this is to take SNAP benefits through our farm stand and our multi farm share. We are also teaching school kids about agriculture and entrepreneurship opportunities. In fact Sprout Urban Farms has a youth farm manager every year that has the opportunity to learn through experience.
What do you find most exciting or inspiring about what you're doing?
JA: What excites me is community development through economic development. I love working with entrepreneurs and helping them succeed. One example of this is that Sprout Urban Farms has been sourcing bushel bags for our farm share from a group of Burmese women who are developing a bag manufacturing business.
What opportunities do you see for moving towards the goals of the Michigan Good Food Charter and where do you see those leading in the next five to ten years?
JA: I see a big change in how youth understand and eat food. I think there is a big opportunity for schools to become more involved in teaching about, growing, and selling food.
What is one thing you've learned through your experience with working towards the goals of the Good Food Charter that you'd like to share with others?
JA: As a person who wants to see change happen quickly, I have learned that we must be patient, but in doing that, don't take no for answer. There is a lot of staleness in the food system and its good to pursue change even though people may discourage it.