Gary Parsons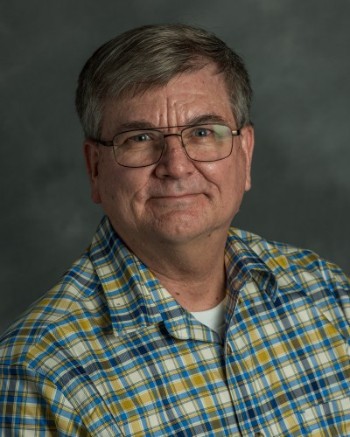 parsonsg@msu.edu
Telephone: 517-353-1630

Department of Entomology
Distinguished Academic Specialist / Collections Manager / Director MSU Bug House
Natural Science
288 Farm Lane Room 434
East Lansing, MI 48824
Bio
The Arthropod Research Collection (ARC) is important to taxonomic research here and elsewhere around the world. It is also vital to the identification services I provide. Since 2010, the ARC has made 67 loans of 16,410 specimens to taxonomic researchers around the world. During that same period, donations and acquisitions to the collection totaled approximately 40,000 specimens, including the Ken Christiansen Collembola collection (~6000 specimens), the Ed Voss insect collection (6,382 specimens), the Mo Nielsen Lepidoptera collection (~11,000 specimens), the Owen Perkins Michigan butterfly collection (~7,000 specimens), and 2036 voucher specimens from Dr. Eric Metzler's surveys of the White Sands and Carlsbad National Monuments in New Mexico. In addition, in 2014 we managed to return 27,582 specimens of Berosus water beetles back to their rightful institutions, which had originally been borrowed by the late Dr. Eileen van Tassell. Major curation of the Coleoptera and Hymenoptera collections has mostly been completed, but some upgrades to the taxonomy and arrangement are still needed On-going curation efforts now mainly involve the Lepidoptera. Through Dr. Cognato's ADBC grant, we have imaged nearly all of our slide and alcohol vial collections and have imaged many of our drawers of pinned specimens with a new robotic camera system as a means of eventually databasing those specimens. Currently we have about 22,000 specimens in the collection databased. We are part of a multi-institutional LepNet grant with a goal of databasing 120,000 of the North American Lepidoptera specimens in our collection. To assist with this grant, myself and museum curators are curating as much of the Lepidoptera collection as we can to modern taxonomic rankings before the specimens are databased.. My efforts with the BMSB grant have contributed to the risk assessment testing of nearly 30 species of native stink bugs as possible hosts of an imported egg parasitoid wasp being considered for BMSB control. I identified several thousand specimens comprising 125 species of Cerambycidae and 53 species of Buprestidae for Dr. McCullough's research. I have also identified several thousand specimens of Scolytinae bark beetles for Dr. Cognato's EDRR project.
Current assignment: Teaching 10% | Research 50% | Extension 40%
Program Description
Teaching
I am the instructor for only one course, ENT 838, Immature Insect Taxonomy, which is offered in the Fall semester of even years. The course was last taught in the Fall of 2016 with 16 students enrolled. The course emphasizes taxonomy and identification, using immature insects. A collection is required, which comprises about 1/2 of the grade. A take-home midterm, a key-out exam, homework/exams, an oral presentation/discussion and handing in photos of immature insects make up the other half of the grade. I have also occasionally guest lectured in other courses, including ENT 401 Aquatic Entomology, Ent 818 Adult Insect Taxonomy, and ENT 848 Biological Control. I also co-coordinate with Chris DiFonzo over the use and upkeep of the teaching lab NS Rm. 352. This includes acquisition and maintenance of the microscopes, lights, and other equipment used not only by my course but other courses as well.
Research
My research appointment primarily pertains to the management of the A.J. Cook Arthropod Research Collection and assistance provided to the department in that capacity. In addition to working on organization and improvement of the collection, I supervise the adjunct curators and student workers, process loans and donations, accommodate visitors, give tours, and provide identifications and information to faculty, students and the general public. Part of my FTE is currently supported by research grants. I am currently working with Dr. Delfosse on the Classical Biocontrol of Brown Marmorated Stink Bug grant. My duties include being the assistant director of the NS Rm.35 quarantine facility, overseeing use and maintenance of the growth chambers, and assisting with collecting, rearing and experimentation of BMSB, native stink bugs and parasitic wasps as needed. This past year I also was supported by Dr. Cognato's EDRR grant for which I identified Scolytinae bark beetles sent in from various parts of the U.S. I also was supported by Dr. McCullough's Asian Longhorn Beetle survey grant for which I provided identifications of Cerambcyidae and Buprestidae that were collected from various parts of Michigan. As a result of my efforts toward improving the collection since I arrived, I was awarded with a Distinguished Academic Specialist Award from MSU in 2014.
Extension
I have no formal extension appointment, however, much of what I do is outreach oriented. Many of the services I provide through the ARC have a significant outreach component, in addition to research. I provide identifications and entomological information for faculty, staff, and students, as well as the general public. I am one of the responders/identifiers for the national Ask-an-Expert system in Extension. I am the director/coordinator of the Bug House, the Department's main outreach outlet, and much of my outreach effort is focused there. The Bug House provides educational tours for preschool through high school and college students. Classes visit the Bug house and student or staff guides give an hour-long, hands-on presentation on insects and other arthropods. The Bug House also hosts open houses for the general public and participates in a variety of on and off campus events, such as MSU's Science Festival, Darwin Discovery Day, Be A Tourist in your Own Town, various elementary school science fairs, MSU Tollgate Fair and others. I fill in on Bug House tours if no other guides are available, and participate in most of the open houses and other events to answer questions about entomology from the general public. In 2014, I also helped set up and administer the State Final Exam for Science Olympiad. This also involved several weekend open houses for student teams from around Michigan to come examine specimens in the teaching collection to prepare for their local and state contests.
Concentrations
Arthropod Research Collection
Collection Management
Identification
BMSB Biocontrol
Professional Experience
1999- Present - Academic Specialist, Dept. of Entomology, Michigan State University
1996-1999 - Research Assistant and Extension Insect Identification Specialist, Dept. of Entomology, Oregon State University
1987-1996 - Research Assistant, Department of Entomology, Oregon State University
1982-1987 - Graduate Research Assistant, Department of Entomology, OSU
Selected Publications
Olson, R.O., Parsons, G.L., Cognato, A.I. 2013. Commercial sex-pheromone lures facilitate collection of skin and carpet beetles (Coleoptera: Dermestidae) in natural and urban environments. Coleopterists Bulletin. 67(3) : 370-376.
Gardiner, M.M. & G.L. Parsons. 2006. Hippodamia variegata (Goeze) (Coleoptera: Coccinellidae) detected in Michigan soybean fields. The Great Lakes Entomologist: 38 (3-4): 164-169 (2005).
Westcott, R.L., J.R. LaBonte, G.L. Parsons & P.J. Johnson. 2006. New records and other notes for Oregon Coleoptera. Zootaxa 1142: 1-33.
Heyborne, W.H., J.C. Miller & G.L. Parsons. 2003. Ground Dwelling Beetles and Vegetation change over a 17-year-period, in western Oregon, USA. Forest Ecology and Management 179: 123-134.
McIver, J.D., G.L. Parsons, and A.R. Moldenke. 1992. Litter spider succession after clear-cutting in a wester coniferous forest. Can. J. For. Res. 22: 984-992.
McIver, J.D., A.R. Moldenke, and G.L. Parsons. 1990. Litter spiders as bio-indicators of recovery after clearcutting in a western coniferous forest. Northwest Environmental Journal 6(2): 410-412.