Moussa Dieng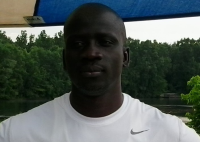 Doctoral Student
---
Adviser(s): Pr. David Skole, Global Observatory for Ecosystem Services
Previous Degree(s): Master, Geography, Cheikh Anta Diop University of Dakar (Senegal)
Research Interest(s): My research is designed to first explore new carbon measurement methods for whole landscape- scale carbon measurement, reporting and verification (MRV) methods in rural Senegal, with a potential collaborative role for community ground measurements in this MRV system.
The first part of the study develops the basic measurement tools for monitoring carbon stocks in systems of trees outside of forests using remote sensing, ground measurements and GIS.
The second part of the study seeks to understand the degree to which local farmers and community groups can be measurement partners with the technical professionals and produce accurate standard-based reporting of ground measurements for the MRV system.