HRT 242: Passive Solar Greenhouses for Protected Cultivation
Course Code: HRT 242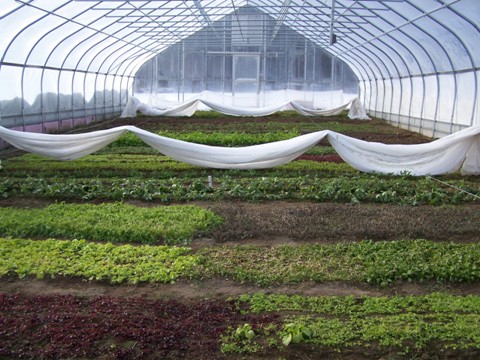 Credits and Offerings
1 credit
Spring semester of every year
Course Objectives
The student will be able to:
Make use of the marketing advantages of season extension and year-round production possible with a solar greenhouse.
Plan and implement site and soil preparation and long term soil fertility management in a solar greenhouse.
Evaluate and choose an appropriate manufactured solar greenhouse design/package and understand the basics necessary for ordering and construction.
Manage a passive solar greenhouse environment including the maintenance of summer and winter ventilation for a desired temperature and humidity.
Demonstrate knowledge of the basics of crop selection and scheduling for winter production including aspects of harvesting and estimating economic profitability.
Activities
Introduction Discussion Forum
Site Selection, Evaluation, Preparation; Marketing Plan
Cost of Construction; Crop Selection and Season
Crop Planning and Scheduling
Estimating Production Costs, Income and Profitability
Field trip to the MSU Student Organic Farm or alternative visit to a farm
Final Course Evaluation – On-line Survey
Weekly Content and Reading Reflections
On-line Quizzes