HRT 310: Nursery Management
Course Code: HRT 310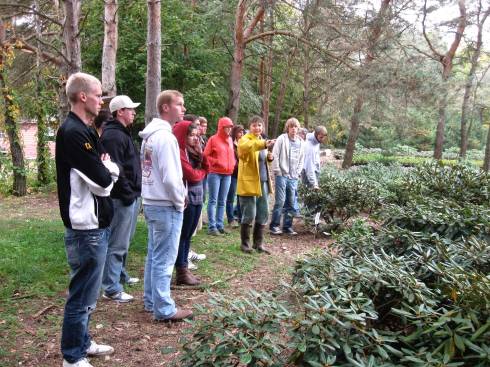 Credits and Offerings
3 credits (2 lecture and 3 lab hours every week)
Fall semester of every year
Course description
To learn management practices for wholesale container and field production nurseries. Business development, management, site selection, financial aspects, legal regulations, production practices (nutrition, water management, pest management, pruning and training, storage and handling, shipping).
Course objectives
Develop an understanding of nursery business management (financial, marketing, personnel).
Develop skills necessary to manage a wholesale nursery.
Acquire knowledge regarding theory and practice of cultural and production techniques and methods.
Topics
Types of nurseries and industry profile
Determining cost of production
Business types and establishment
Laws, regulations and codes for nurseries
Introduction to personnel and business management
Site selection and layout
Water management and quality
Soil and substrate qualities
Technology for nurseries
Winter protection
Introduction to nursery pest management
Activities
Weekly labs that will implement above topics.
Students will learn how to operate farm equipment.
Students will work in groups to establish a semester-long nursery including growing plants, tracking costs, developing marketing material, mock selling of plants, and determination of profit or loss.
A field trip to companies in the nursery or nursery supply industry is required.
---
Instructor