HRT 417: Sustainable Sites and Environmental Landscape Practices
Course Code: HRT 417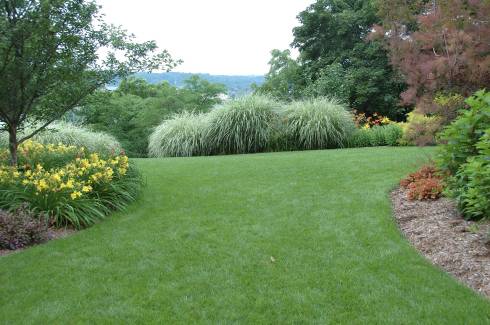 Credits and Offerings
3 credits
Fall semester of odd years
Course Description
Sustainable sites and environment landscape practices integrate natural processes and ecosystem services into landscape design, construction and management in the built environment. Benchmarks are set for planning and design approaches, site engineering, construction practices, and management guidelines. Designing for sustainability requires developing plans to assemble, manipulate, and manage landscape components to create a synergistic entity that provides both human and natural function. Case studies, specifications, certification programs and issues of concern will be discussed.
Course objectives
To develop an understanding of sustainability with an emphasis on natural processes and ecological services in constructed and managed landscape systems.
To examine environmental and sustainable design techniques, site development practices, resources and materials and management guidelines used in project planning, implementation and subsequent management.
To expose students to relevant issues involved with sustainable sites and environmental landscape practices through case studies
To examine private and public sector environmental and sustainable certification programs related to property development and management.
Topics
Principles of sustainability
Natural processes and ecosystem services
Benefits provided by natural ecosystems
Components of built landscape systems
Plants, Soil, Water, Atmosphere, Wildlife and their impact on environmental quality
Site and landscape development on: climate change, urban heat island effect, carbon sequestration, water use efficiency and storm water management.
Guidelines and performance benchmarks for sustainable landscape design, construction and maintenance practices.
Best management practices: vegetation, site/soil disturbance, water use, and waste management
Case studies that illustrate sustainable landscape practices in public and private sector projects
Sustainable Sites Initiative
LEED – US GreenBuilding Council
Low Impact Development
Regulatory issues: federal, state and local
Current topics and relevant issues: maximum resource efficiency, minimal waste output, biodiversity, environmental impacts
Activities
Site visits to sustainable practices on MSU campus