Research
The Department of Entomology's areas of research and study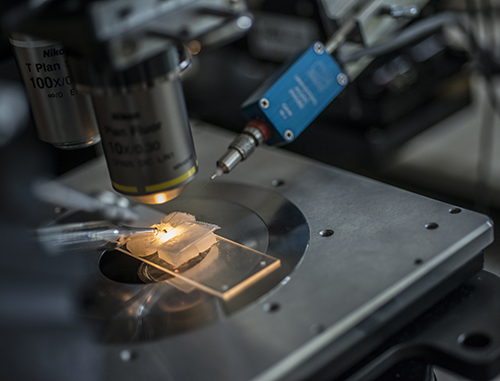 The MSU Department of Entomology has a long tradition of research excellence with internationally recognized areas of strength in insect physiology, medical entomology, integrated pest management, forest insects, pollination, systematics and landscape ecology. Emerging areas of excellence include ecosystem services, chemical ecology, insect microbe interactions and development of novel pest management technologies. The Department has annual research expenditures of about $10 million.
From a fundamental perspective, programs range from molecular biology and genomics to the landscape ecology of insects. On-going efforts address ecological questions about the role insects and nematodes play in aquatic and terrestrial ecosystems, how they communicate and how they interact with microbial communities. Understanding basic physiological processes is another strong fundamental programmatic area.
With its applied research, the Department is a leader in developing integrated pest management (IPM) systems, which continue to be held globally as the core approach to managing insects, nematodes and other pest organisms. MSU entomologists and nematologists have strong programs in biological control, mating disruption, attract and kill, and other non-chemical control tactics. They also maintain a realistic focus on pesticides including research on mode of action, efficacy, resistance, environmental fate, impact on non-target organisms, and maximum residue limits (MRLs) on food crops.
Our specializations
Below, faculty and resources are grouped by specialization. Additional information about specific faculty members is available through their listings in the Department's directory.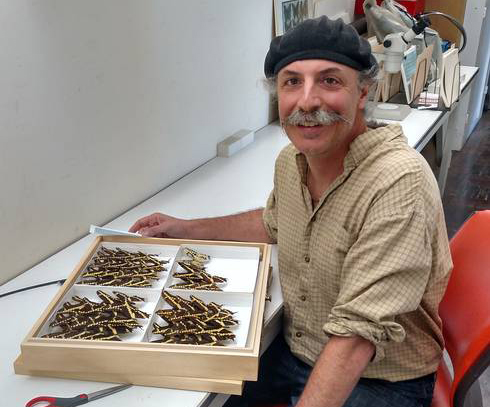 The Department's research arthropod collection
The Albert J. Cook Arthropod Research Collection (ARC) houses close to 1.5 million specimens mounted on pins, slides or stored in alcohol. The collection provides expert information on identification, biology, distribution and seasonal occurrence of arthropods, and makes this knowledge available to researchers in systematics, agriculture, natural resources, urban insect management, to extension personnel and to the general public.