Natural resources and biodiversity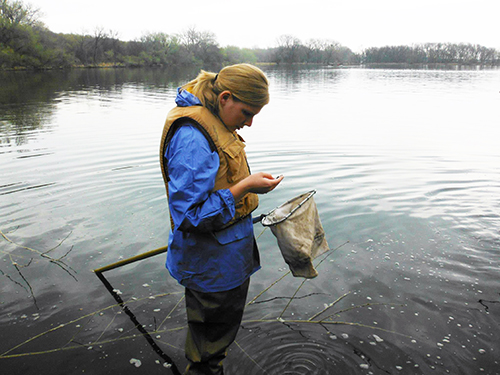 Supporting natural resources and biodiversity. MSU entomologists examine interactions in nature from microbes that mediate insect fitness and community dynamics to how landscape design affects insect populations. Questions such as how human and natural disturbances impact ecosystem dynamics and biodiversity are central to our research, teaching and outreach programs. View a gallery of images.
Note to prospective graduate students: Assistant, Associate and full Professors serve as graduate student major advisors. Professor Emeriti (retired professors), Adjunct Professors and Academic Specialists may serve on graduate student committees.
Aquatic entomology
Ecology, behavior and spatial dynamics of insects or nematodes
Forest entomology
Adjunct faculty, USDA Forest Service North-Central Research Station
Insect systematics and biodiversity
Adjunct curators
Charley Chilcote, Adjunct Curator
Elwin Evans, Adjunct Curator
John Fricke, Adjunct Curator
Ralph Gorton, Adjunct Curator
Jiri Hulcr, Adjunct Curator
Eric Metzler, Adjunct Curator
Ron Priest, Adjunct Curator
Franklin West, Adjunct Curator
Integrated Pest Management (IPM) research/extension programs
Beth Bishop, Enviro-weather Coordinator
Sue Erhardt, Assistant Professor, Director of IR-4 Laboratory
Lynnae Jess, Extension Specialist, Co-Director North Central IPM Center
Doug Landis, Professor
Joy Landis, Senior Academic Specialist, Assistant IPM Coordinator
Mallory Marienfeld, Academic Specialist
Deborah McCullough, Professor
Barry Pittendrigh, MSU Foundation Professor
Bill Ravlin, Entomology Chairperson, IPM Coordinator
Howard Russell, Senior Academic Specialist, MSU Diagnostic Services
Edward Walker, Professor
Fred Warner, Senior Academic Specialist, MSU Diagnostic Services
John Wise, Professor, Director North Central Region IR-4
Amos Ziegler, Midwest Invasive Species Information Network Coordinator
Larry Olsen, Professor Emeritus
Molecular entomology
Pollination and pollinator health