Decision Tools
Published on April 14, 2021
This is an Excel tool designed to help producers consider the impact of land rent payments against their overall farm profits.

(2013; Black, Rust & Stein, MSU)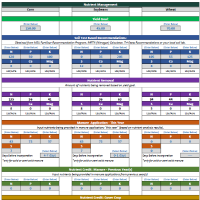 October 11, 2021
Decision tool for comparing fertilizer product costs used by field crops.
FILE DOWNLOAD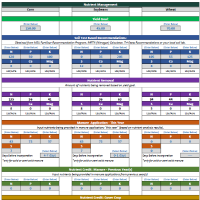 October 29, 2021
A decision tool to help forage producers weigh through purchasing fertilizer products.
FILE DOWNLOAD
November 2, 2021
A fertilizer cost comparison tool to help producers determine how to meet nutrient needs at the lowest possible cost.
FILE DOWNLOAD