USDA NIFA Regional (2019-2022): A Regional Blended Learning Model to Understand Forest Carbon Management
With funding from USDA NIFA, the FCCP and partners have developed educational content on key forest carbon issues and practical management applications in three U.S. regions: Pacific Northwest, Northeastern US, and Southeastern US. The content developed includes geographically-focused e-learning modules, a blended learning model featuring a virtual field component (Northeast US), and a series of original maps and figures created using spatial analyses & FIA data to illustrate statuses and trends of forest and carbon dynamics within each region. These original maps, figures, and graphics are available for free use with citation and can be downloaded from our Open Resource Library. White paper summaries of regional forests, carbon, and climate considerations are also available for download from our Reports & White Papers page. Online professional development courses on the US Pacific Northwest, the US Northeast, and the US Southeast allow learners to select their region of interest and are available for purchase through our Professional Development Courses page (course details listed under the US Regions: Forest Carbon & Climate Adaptation page). The field component, conducted virtually with a short video series, can be found the Open Resource Library.
Funding
This video series was supported in part by the U.S. Department of Agriculture, National Institute of Food and Agriculture, Renewable Resources Extension Act program grant, and the USDA Forest Service Eastern Region State, Private, and Tribal Forestry. 
The findings and conclusions in this preliminary publication have not been formally disseminated by the U. S. Department of Agriculture and should not be construed to represent any agency determination or policy. 

Resources
| | | |
| --- | --- | --- |
| | | |
| Forest Carbon and Climate Change in the Northeast Region of the United States | Forest Carbon and Climate Change in the Pacific Northwest Region of the United States | Forest Carbon and Climate Change in the Southeast Region of the United States |
Images
Carbon Trends and Pools by Cover Type Group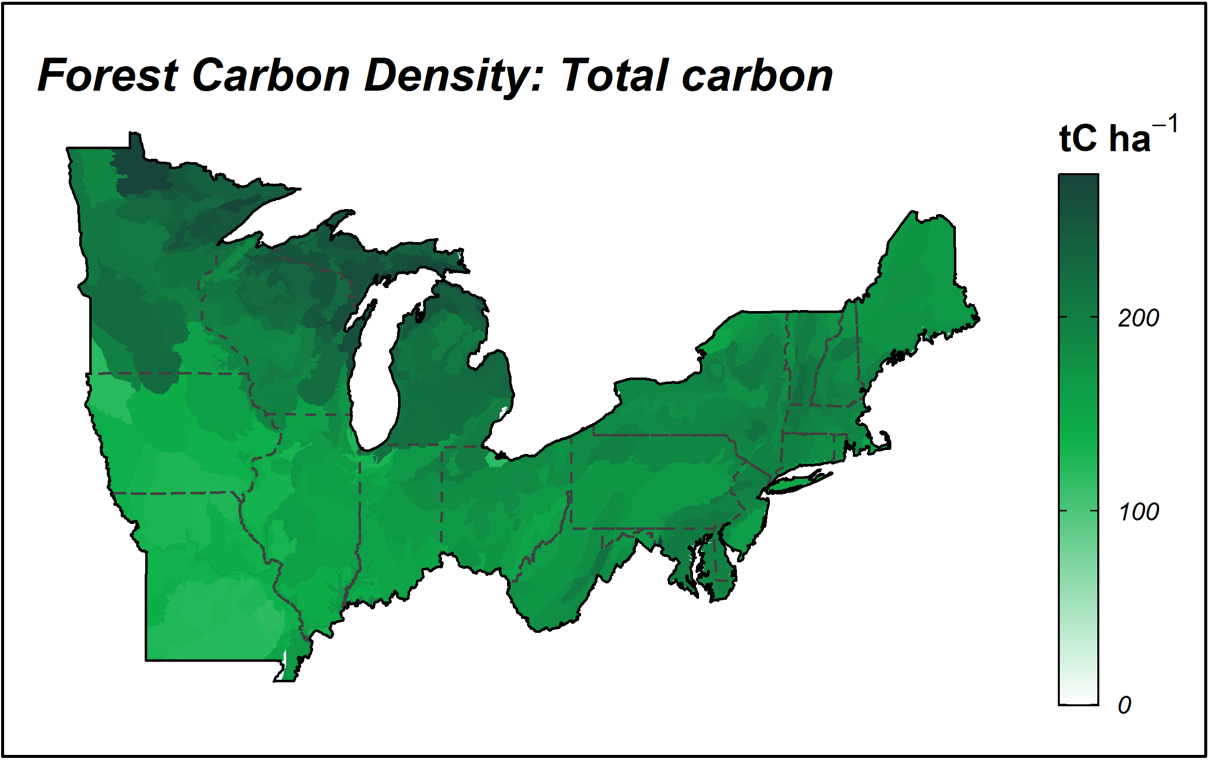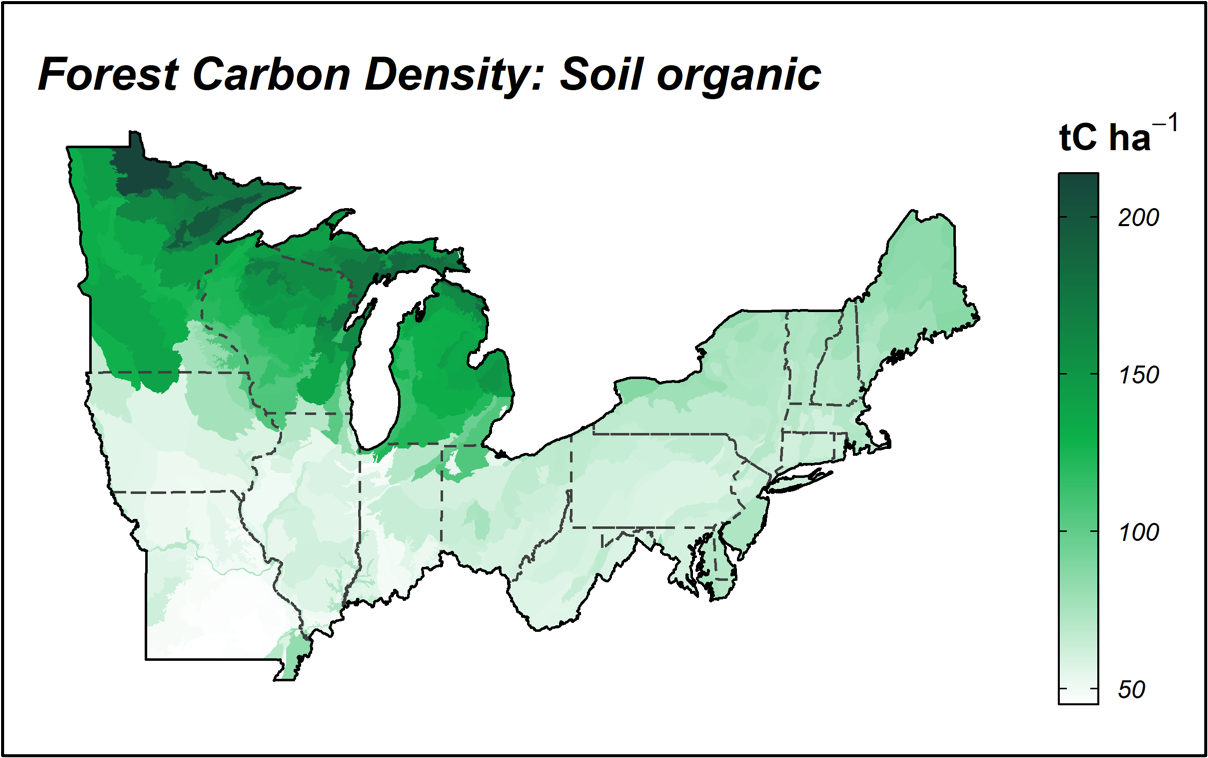 Forest Carbon Density
Collaborators