Program Overview
Urban WildF.I.R.E. is a 10-day immersive learning workshop through which participants will be introduced to skills related to the planning and management of urban forests and wildland fires. The workshop will include a dynamic series of interactive lab and field-based learning experiences conducted across the state of Michigan. The workshop and its curriculum are designed to (a) sharpen participant knowledge of the ecological and social processes that influence wildland fires and their impacts on society, and (b) expose and prepare an increasingly diverse population of students to enter the natural resource management workforce at the intersection between fire and human society.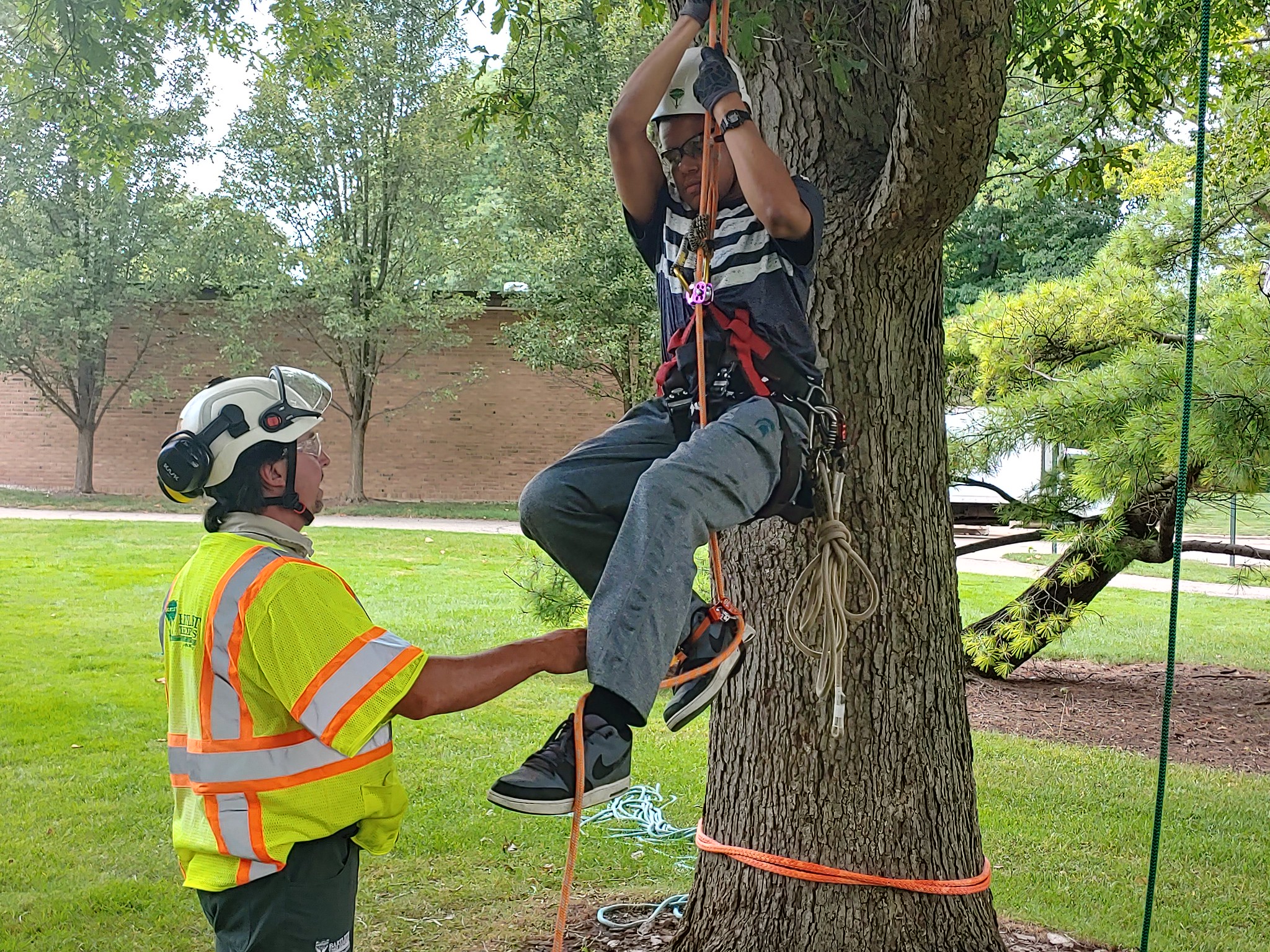 The Urban WildF.I.R.E. workshop will be comprised of learning modules from which participants will:
Learn state-of-the-art techniques in urban forest inventory assessment and management
Receive an introduction to tree-climbing techniques traditionally used in arboriculture
Explore societal development patterns and pressures that increase fire risk along the wildland-urban interface
Receive introductory training in controlled fire techniques
Develop fundamental knowledge of the purpose of prescribed (Rx) burns, with potential opportunity to conduct and/or observe Rx burn operations
Explore linkages between wildland fire and the ecology of wildlife and plant communities
Develop skills that assist in (a) establishing a career in wildland fire management, urban forestry, and related areas of natural resource management, and (b) navigating and excelling in such careers as a traditionally underrepresented minority
Gain competency in the areas of diversity, equity, and inclusion and how it relates to natural resource management.