Program Leaders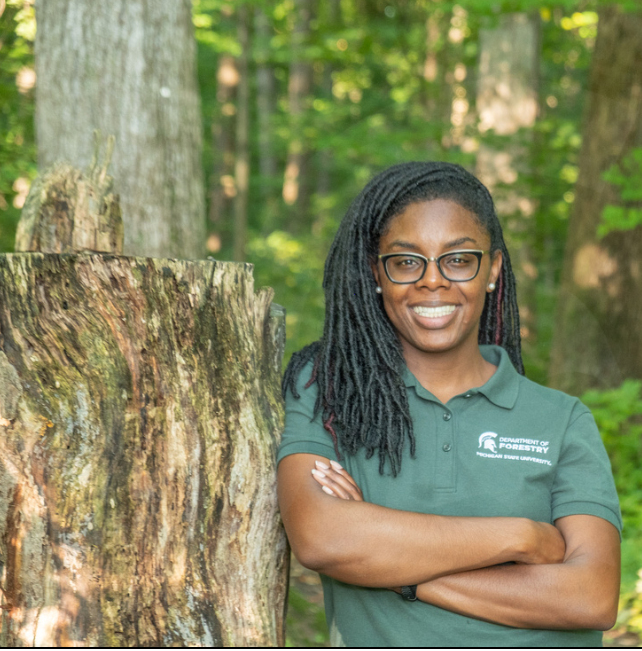 Dr. Asia Dowtin
Dr. Asia Dowtin is an Assistant Professor of Urban and Community Forestry in the Michigan State University Department of Forestry, where she teaches coursework in urban and community forestry. Her research uses in situ sampling and laboratory-based techniques to quantify hydrologic and nutrient cycling in the urban forest. In her work, she explores the relationships that exist between urban canopy structure, spatial context, and plant-water interactions to broaden our current understanding of the influence that species composition and surrounding land use have on urban forest function. A major goal of Dr. Dowtin's work is to utilize this knowledge to inform the development of urban forest management plans, specifically those intended to optimize yield of select regulating and supporting ecosystem services by municipal trees. Her broader research interests include regional water resource management and hazard mitigation. She received a B.S. in meteorology from the State University of New York College at Oneonta, an M.S. in geography (climatology concentration), and a Ph.D. in geography (forest hydrology and biogeochemistry concentration), with both graduate degrees earned at the University of Delaware. Dr. Dowtin is a member of the Michigan Urban and Community Forestry Council, and is on the steering committee of the Lansing (Michigan) Area Tree Coalition. She holds a partial extension appointment, which she utilizes, in part, to assist Michigan municipal-level initiatives that aim to strengthen strategies with which urban forests are planned and managed. She also commits a proportion of her extension appointment to developing urban forestry curriculum for schools in Detroit. Dr. Dowtin will be developing the urban forestry learning modules for Urban WildF.I.R.E.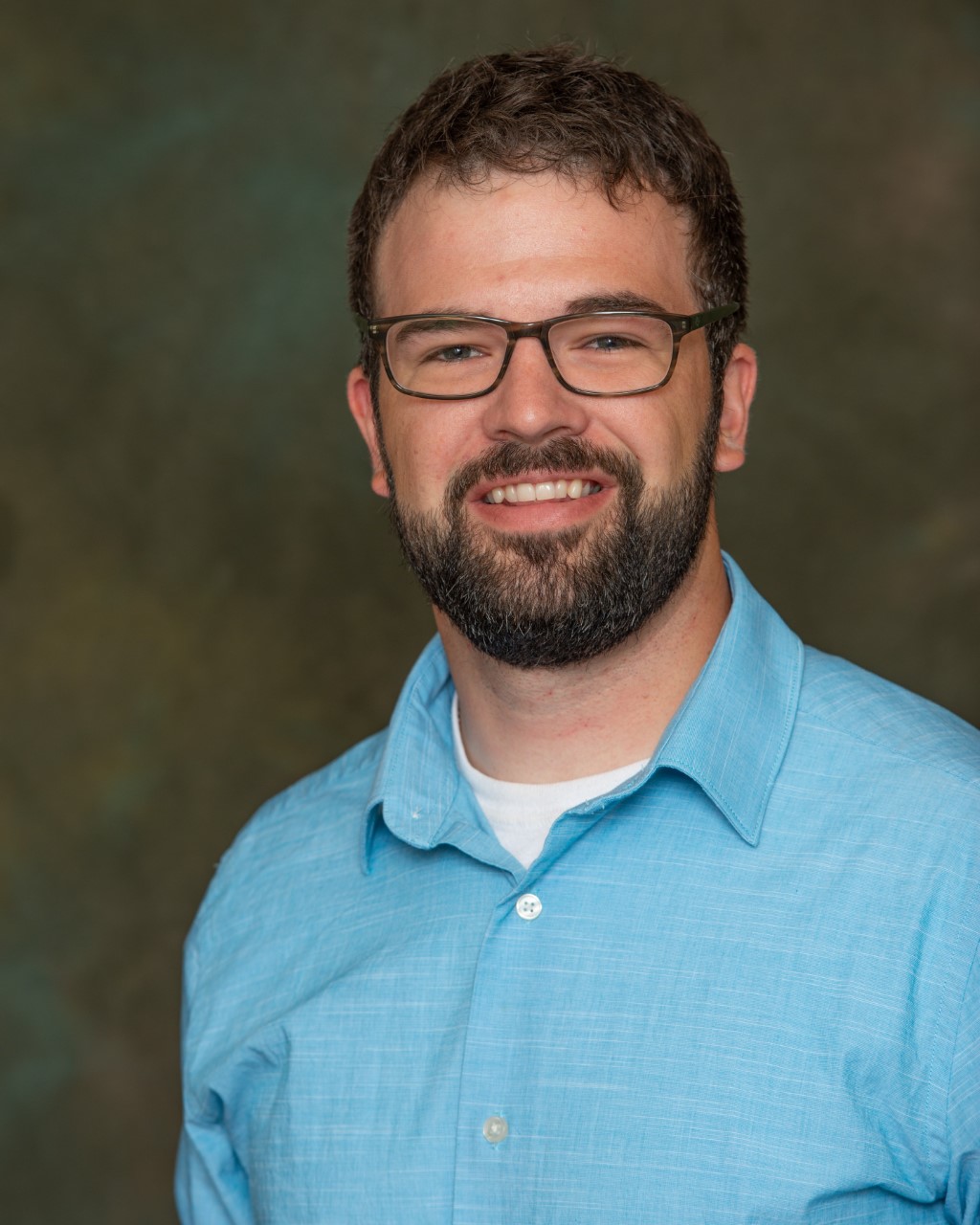 Dr. Andrew Vander Yacht
Dr. Andrew Vander Yacht is excited to be involved with the Urban WildF.I.R.E. program because his first interaction with a drip torch launched a career in fire and disturbance ecology. He hopes to similarly inspire participants by leading and facilitating explorations of the biological, physical, chemical, environmental, and social components of fire in Michigan and beyond. Dr. Vander Yacht is an Academic Specialist within the Forestry Department at Michigan State University where he manages the Forest Ecology Research Laboratory and teaches courses on ecosystem services (FOR 110) and fire ecology and management (FOR 413). He earned a B.S. (biology) at Hope College, and an M.S. (wildlife science) and Ph.D. (natural resources) while working with the Center for Native Grasslands Management at the University of Tennessee. He has published on open-oak community restoration, tree regeneration, herbaceous ground-layer, fuel-load, bird, and bat response to fire, and has applied experience with the Michigan Department of Natural Resources, the U.S. Fish and Wildlife Service, and as a private land management consultant. He is additionally certified as a Type II wildland firefighter and state prescribed burn manager.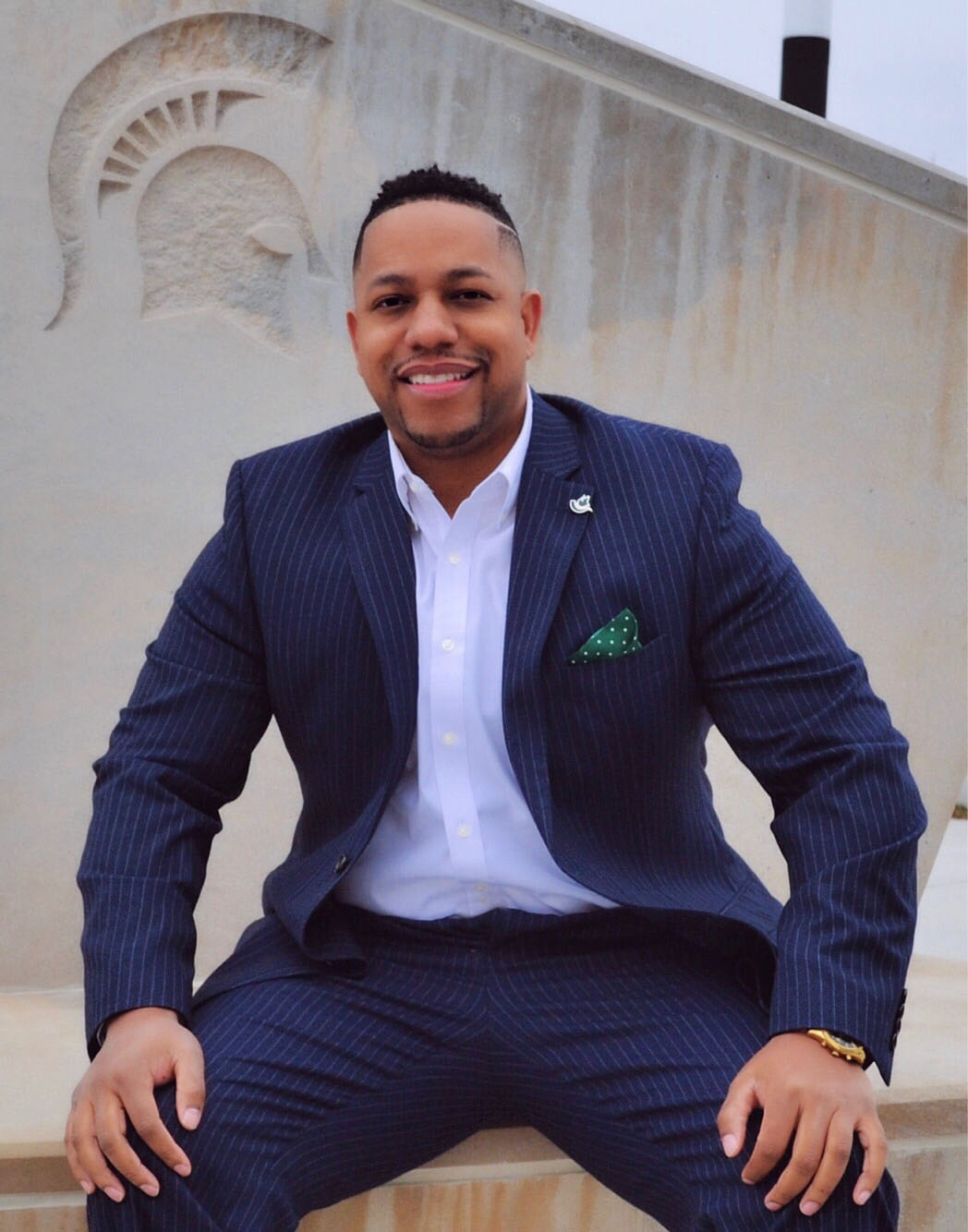 Dr. Quentin R. Tyler
Dr. Quentin R. Tyler currently serves as the Associate Dean and Director for the Office of Diversity, Equity and Inclusion in the College of Agriculture and Natural Resources (CANR) at Michigan State University (MSU). As Associate Dean and Director for Diversity, Equity and Inclusion (ADDEI), Dr. Tyler provides leadership for infusing diversity, equity and inclusion principles through all areas of the CANR. Dr. Tyler very effectively focuses on creating a more multi-culturally centered environment for faculty, staff and students within CANR, AgBioResearch, and the MSU Extension; and networks with partners across MSU. His contributions and collegial spirit are highly valued by administrators, faculty, staff and students. Prior to MSU, Dr. Tyler spent over thirteen years in the area of Diversity, Equity and Inclusion serving previously in the role of Assistant Dean and Director for Diversity at the University of Kentucky College of Agriculture. He received a Bachelor's of Science in Agricultural Economics, a Master's of Science in Agricultural Economics, and a Doctorate in Sociology, all at University of Kentucky, with an emphasis on Social Inequalities. Additionally, he has received a Professional Certificate in Diversity and Inclusion from Cornell's School of Industrial and Labor Relations. Dr. Tyler was notably the 2015-2016 National Professional President of MANRRS (Minorities in Agriculture, Natural Resources and Related Sciences) and currently serves as the National MANRRS Advisory Board Chair. Over the last decade, he has a plethora of recognitions for his work with students and in diversity and inclusion as the National MANRRS Advisor of the Year, a Tri State Diversity Champion, University of Kentucky Inclusive Excellence Awardee and as a Game Changer by Workforce Magazine in the area of workforce management. Dr. Tyler is Co-PI in Urban WildF.I.R.E. and will provide expertise in the area of diversity, equity and inclusion, collaborations with our 1890 land-grant partners and facilitate relationship building in recruiting potential participants for the program. Additionally, he will facilitate learning and development for participants in the area of Diversity, Equity and Inclusion and in the field of forestry and wildland fire.

Dr. De'Etra Young
Dr. De'Etra Young is the Interim Associate Dean of Academics and Land-grant Programs in the College of Agriculture at Tennessee State University (TSU). De'Etra attended Southern University and A&M College, where she majored in Urban Forestry, earning her B.S. degree in 2004. In 2010, she completed her Ph.D. in Forestry with a concentration in spatial and hydrological sciences from Texas A&M University in College Station, TX. After receiving her doctorate, De'Etra completed a year of international work in South/Southwest Afghanistan. While at TSU, she has taught Service to Leadership, Fundamentals of Environmental Science, Fundamentals of Geospatial Information Systems, Forestry, Natural Resources Management, and Global Positioning Systems. For our Urban WildF.I.R.E. project, De'Etra will aim to recruit students from 1890 and 1994 Land-grant institutions. Additionally, she will assist in the creation, implementation, facilitation, and evaluation of content delivery.
Program partners include MSU Department of Forestry, MSU College of Agriculture and Natural Resources, Tennessee State University College of Agriculture, USDA Forest Service National Fire and Aviation Management Workforce Diversity Team, and The Nature Conservancy.