Master Gardener Idea Bed
Judith and George Mynsberge generously endowed this garden to give Master Gardener Volunteers an opportunity to share their creative garden design skills and ideas. This bed is located between the rose garden and Food Toxicology building, near the VIP garden. (See the map below, in the lower left corner).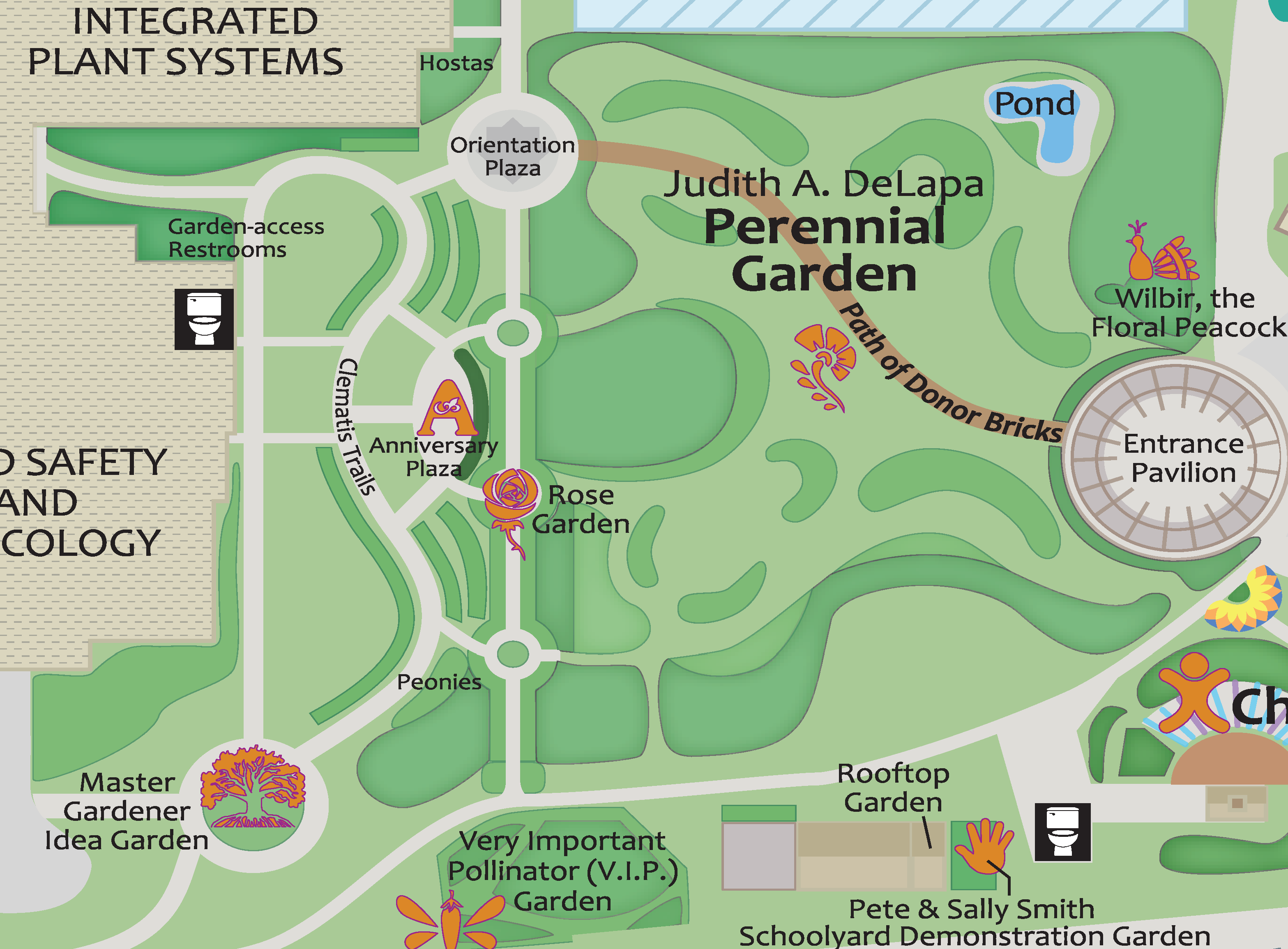 The bed itself is round and about 35 feet in diameter with full sun. An example of what it looked like in the Summer of 2018 is below.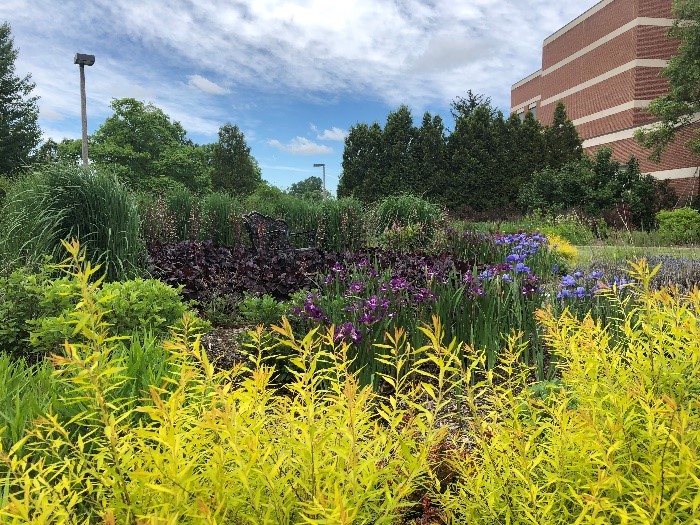 Design Contest
Every four years we have a design contest and the winning design is installed and maintained for four years until the next design contest!
2020 Contest Winner
Congratulations to Catherine Coulson, winner of the 2020 Judith and George Mynsberge Master Gardener Idea Bed Design Contest! Catherine's design was chosen based upon it's aesthetics, unique and suitable plant material combinations, and ease of maintenance. Cathy received her Extension Master Gardener certification in 2018, but has many years of gardening experience. Cathy is a member of the Livingston County Master Gardener Association (LCMGA) and has served as the board secretary and currently is the president and secretary of the LCMGA Board of Directors. She currently works at a garden center, is an independent softscape design architect and diagnostician and helps her family members and friends with their gardening needs. She's designed, created and planted beds in Eaton Rapids, Howell and Ann Arbor. She is also the Coordinator for the Demonstration Garden at the MSU Extension office in Livingston County. Cathy's Rainbow Peace Garden design for the Master Gardener Idea Bed features bluegrasses, perennials and succulents as requested by the donors combined with hardy, sun-loving perennials and bulbs in color-coordinated sections. Contained within the garden are natives, pollinators, butterfly attractors and many drought-tolerant and long-blooming species. Early, middle and late-blooming perennials provide interest all season. Daylilies with 6" or larger blooms abound in every section of the garden and bloom from the early to mid-late season and includes various rebloomers. The 3'wide pathways are designed to be the Peace Sign in aerial view and provide ease of viewing and maintenance.
Past Design Contest Winners
See our past winners page for previous winners.