IAT New Student Orientation
The IAT New Student Orientation (IAT NSO) experience is an important step in the enrollment process. Every new Spartan participates in a New Student Orientation prior to the start of their first semester. Admitted students who have paid the IAT enrollment deposit and have an active MSU NetID will automatically be enrolled in the IAT NSO experience and notified when it's time to start the process.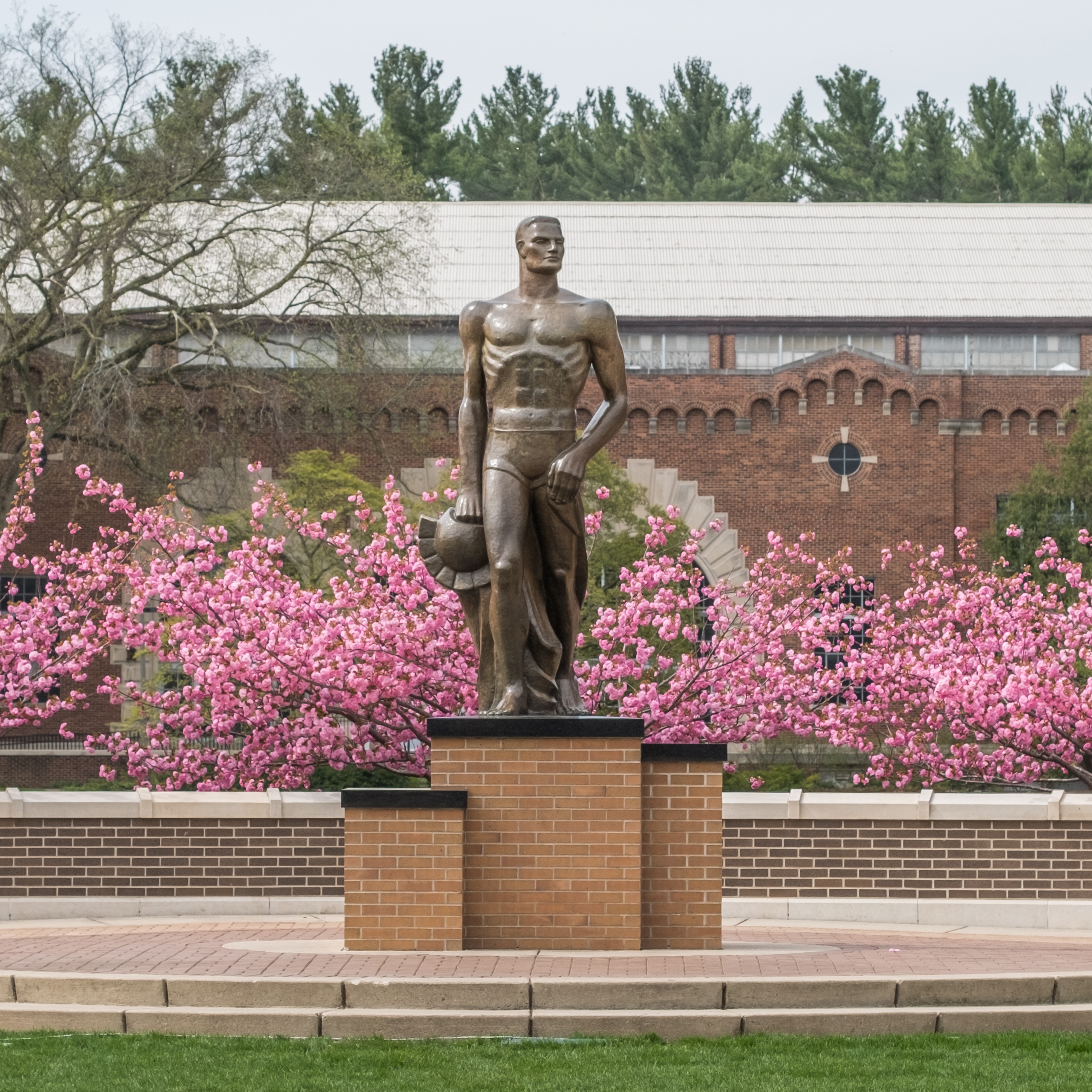 Our IAT NSO is designed to welcome all students and introduce them to MSU resources, student systems, Spartan traditions and academic advising by your program coordinator. Check your email regularly for important updates regarding the IAT NSO experience.
What to Expect
Your IAT NSO experience will take place in phases that will occur virtually and consist of asynchronous and synchronous components. Your orientation advising appointment may be in-person with your program coordinator.
New IAT students will begin their orientation experience in MSU's online learning platform, D2L, in a time and place that works best for them. This asynchronous content will help you prepare for rest of your IAT NSO experience. You must review 100% of the content in the IAT NSO D2L course before moving on to an advising appointment.
Once you complete your IAT NSO course in D2L, you will be able to move on to the second phase which is an advising appointment with your program coordinator. You will receive information about your advising appointment from your program coordinator via your MSU email.
New Student Orientation Day
This is a day for all new students to come together on-campus to connect with IAT staff, learn about student resources, and meet other new students. The orientation day is not required but will provide students, families and supporters with an opportunity to enjoy a day at Michigan State University. Go Green!
This year's summer 2023 new student orientation day is Thursday, June 29, 2023.
Schedule for the day.
9 - 10 am Check in
10 - 11 am Welcome Session
11:30 - 1 pm Lunch and explore campus
1 - 3 pm Student academic session
1 - 3 pm Family/supporters information session
3 - 4:30 pm Tours and explore campus
---
New Student Checklist
There are several steps to complete after being admitted to the Institute of Agricultural Technology (IAT).
Confirm plans to enroll in the IAT by accepting the offer of admission and paying your IAT enrollment deposit. This is done in your IAT Application Portal.
Activate your MSU NetID and access your MSU email. All MSU communications will be sent to your MSU email, so start checking it regularly.
Prepare for enrollment by completing items that pertain to your specific admission situation.
Register for IAT New Student Orientation (NSO). Registration information will be sent to your MSU email in May for the upcoming fall semester and November for the upcoming spring semester.
Log into D2L and complete your IAT NSO online course.
Your IAT program coordinator will contact you via MSU email to schedule an advising appointment.
Enrolling in classes is part of your IAT NSO advising appointment.