2022 Year in Review
The department saw a number of notable achievements over the year.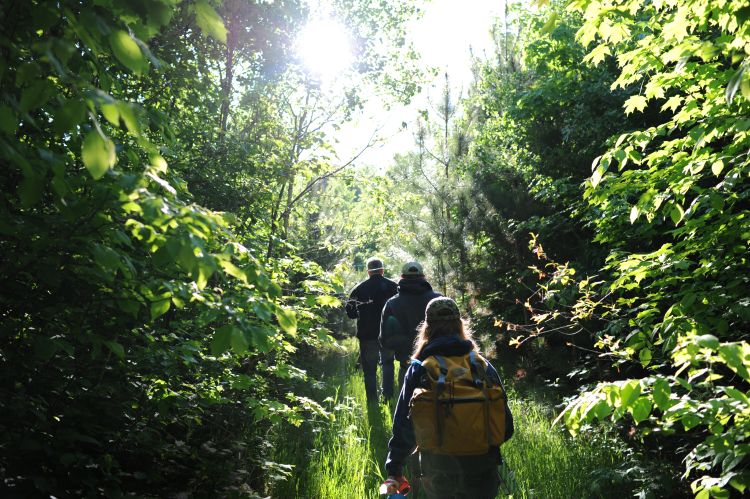 The department saw a number of notable achievements over the year. Research funding continues to grow as our world-class faculty expand projects in a variety of areas; annual gifts continue to allow for wonderful student opportunities; diversity remains a main focus of our program; major strides in mass timber awareness and support put MSU at the forefront of this growing industry trend; and our enrollment continues its steady increase.
Research Funding: $4.1M
A few recently funded projects include Dr. David Skole's work with NASA on South Asian smallholder forests and other tree-based systems: synthesizing Land-Cover and Land-Use Change (LCLUC) data and approaches to foster a natural climate solution that improves livelihoods. Dr. Emily Huff received funding from the National Science Foundation (NSF) for the project A holistic approach to monitoring abrupt environmental shifts in the Kluane Lake region, and Dr. Raju Pokharel is working with the Michigan Department of Natural Resources (MDNR) on DNR Biomass Power Economic Analysis.
Gifts from Alums & Sponsors: $209K
We continue to be grateful for the unwavering support of our incredible alums and sponsors, this year contributing $209,150 in gifts. The department received 181 total gifts from 104 unique donors. This allows us to continue providing scholarships, field trips, and other highly valuable educational experiences to our students.
Diversity
MSU Forestry remains focused on promoting diversity in our program, providing access for all. A partnership with Ecotek Lab provides opportunities for Detroit youth to pursue higher education careers in natural resources and sustainable bioproducts by bringing them right into Dr. Nejad's Green Bioproducts Science & Engineering Lab to conduct experiments and learn.
Mass Timber Accolades
Mass timber outreach and education is rapidly growing across the forest products and building industry, and MSU is proud to be at the forefront of that rise. The STEM Teaching and Learning Facility on campus continues to receive acknowledgements for being a leader in the use of mass timber in Michigan, including being named the Most Significant Construction Project of 2021 by the Associated General Contractors of America.
Enrollment
Enrollment on both undergraduate and graduate levels continues to hold strong, with students in the MS program doubling since 2021.
BS: 86 MS: 23 PHD: 22
Toal enrollment: 131