A Note from the Forestry Department Chair - Jan 2023
Richard K. Kobe provides background on what 2022 meant for the department, and what 2023 will bring.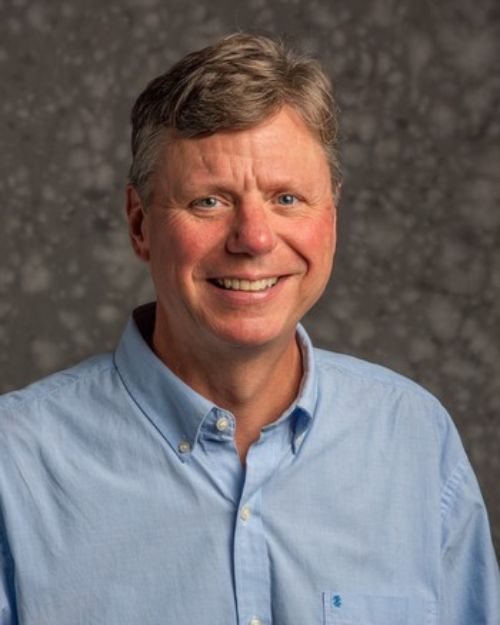 Dear MSU Forestry Alumni and Friends,
As you will see in this issue, MSU Forestry is growing. To keep growing and improving, we recently engaged in strategic planning that identified four leadership pillars that will guide our priorities over the next five years:
• Grow forestry talent
• Empower natural climate solutions
• Develop sustainable bioproducts
• Create green resilience in communities
These pillars depend on a strong foundation of forestry skills and expertise and outstanding faculty and staff. Engagement and support from alumns propel our progress. Here are a few highlights on each pillar.
We are growing forestry talent with the largest incoming class of B.S. students in 40+ years (26 new students from diverse backgrounds) and the implementation of new educational programs from short courses to graduate studies. Dr. Asia Dowtin is offering a 9-day arboriculture short course in partnership with ISA – Michigan as an entry point to urban forestry. Dr. Justin Kunkle is leading a collaboration with MSU's Institute of Agricultural Technology to partner with Muskegon and Bay Community Colleges for two-year degrees, with the option of seamlessly transferring to MSU Forestry. Our hybrid-online, field-based Master's degree is off to a strong first year under the leadership of Dr. David Rothstein, Dr. Aki Koyama, and Mr. Jim Rivard. As you encounter talented future students, whether for short courses or grad studies, please send them our way!
We are empowering natural climate solutions through education, research, and outreach. Forest carbon is increasingly incorporated into our curriculum. Our graduate certificate in Forest Carbon Science, Policy, and Management, established in 2012, has enrolled scores of students. Many of our faculty pursue research related to forest carbon, with Dr. David Skole recently participating in COP27. Our Forest Carbon & Climate Program, under the direction of Ms. Lauren Cooper, is a leader in outreach and applied research to advance knowledge and implementation of climate-resilient forest policy and management; the FCCP has reached thousands through a monthly webinar, now co-sponsored by SAF. Be sure to check out and spread the word about our leading strengths in forest carbon and climate.
We are developing bioproducts to ensure robust forest markets and climate-friendly sustainable products. Dr. Mojgan Nejad's research on lignin-based foams, adhesives and coatings attracts industry interest globally. Ms. Sandra Lupien, Director of MassTimber@MSU, a collaboration with the School of Planning, Design, and Construction and MSU Extension, is leading mass timber efforts in Michigan and beyond, leveraging MSU's award-winning mass timber STEM Facility. Student interest in our sustainable bioproducts minor is growing. Learn about our bioproducts efforts and help us connect with industry for win-win collaborations.
We are creating green resilience through expanding our urban and community forestry programs, led by Dr. Asia Dowtin. Student interest in the Urban and Community Forestry minor is strong. We are excited about a developing collaboration with MSU's C.S. Mott Dept. of Public Health that focuses on the health benefits of forests and green spaces. We also seek to reinvest in our urban wood recovery program, MSU Shadows. For those in the tree care industry, reach out to us to explore how we can collaborate.
Our growth has been aided by the tremendous generosity of our alumni and supporters in time, ideas, mentoring of students, and financial gifts. Thank you! I want to extend special gratitude to outgoing Forestry Alumni Association President Jason Darling for his leadership and board members Todd Johnson and Joyce Angel. We really appreciate the FAA's energy in developing activities and events. Also, a warm welcome and thanks to Hilary Wells for serving as the new president and new members Doug Tamboer ('54), Don Johnson ('76), Jim Malloy ('05), and Emily Caretti ('17). Please contact me if you have any comments or are interested in giving back.
Cheers,
Rich