Note from the FAA President - January 2023
After several years of service, my time on the MSU Forestry Alumni Association is coming to an end…. for now.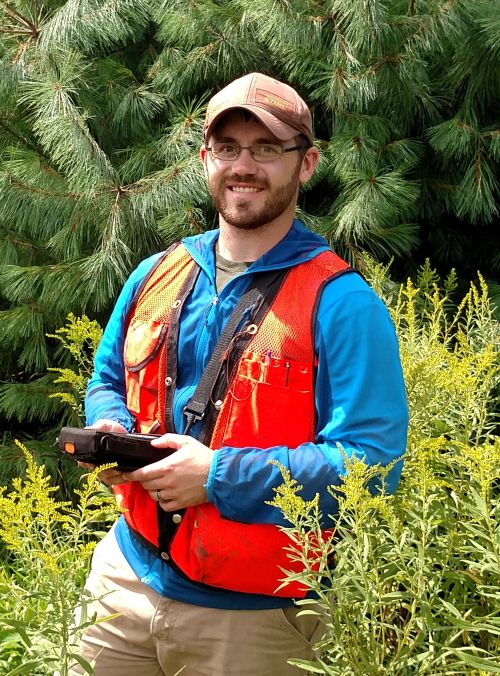 Good day fellow foresters!
After several years of service, my time on the MSU Forestry Alumni Association is coming to an end…. for now. I served six years on the FAA Board, the last two years as president. I have learned and grown so much over my time here with the Association. My connection with and dedication to the university has never been stronger. I always knew I would be somewhat involved with MSU Forestry after I graduated in 2008, but I never really thought my connection would stay this strong. Living just 10 minutes away from campus, I've been able to attended many football and hockey games in 2022 and visited MSU Forestry classes more this year than I have since I was a student.
I'd say it hasn't always been easy for me to stay connected with the department. Work and family can easily consume my time and energy. But, at the end of the day, my family, location within the state, and job supports my commitments to MSU Forestry. I know it can definitely be challenging to carve out time in our busy lives to give anything our attention these days. Family, work, gardens, and other hobbies can pull us in many different directions all at once.
If you are feeling up to the challenge, I would encourage you to consider making MSU Forestry a new commitment in the years to come. We all have many gifts to offer, whether it be coming to campus to talk with the Forestry Club, mentoring a student over the phone or Zoom, volunteering to be on the Alumni Board, visiting campus once a year to hang out with students at Shindig, or cracking a drink with old friends at the tailgate. We all have room to grow and challenge ourselves to do a little more.
I completely understand how easy it is for our schedules to get overwhelmed and make excuses for not doing something new. I will tell you from experience, over the last four years that I don't regret any minute of my time that I gave MSU Forestry. I met so many great students, reconnected with faculty, developed as a young professional, and hopefully helped build up some traditions within the Association that will last for years to come. I have grown in so many ways over the last four years.
Here are some of the activities that we focused on during my time with the Association; I hope you will continue to stay connected and consider giving some of your time and talents to this Association and the MSU Forestry Department.
• Alumni Football Tailgate
• Student Mentoring Program
• Supporting MSU Shindig
• Alumni Ambassador Program
• Spartans Serve Week
If you get a chance, please visit the MSU Forestry Alumni page, update your contact information, and check out other volunteer opportunities presented on the form. If you have any questions about becoming a mentor, becoming an alumni ambassador, hosting a student intern, participating in the MSU Serve Week, or how to get involved with the Alumni Association, please don't hesitate to reach out to us! I truly hope that you continue to find happiness and good health in 2023!
Your friend,
Jason Darling
BS 2008
President, MSU Forestry Alumni Association
Owner – Darling Forestry, LLC
Jason@DarlingForestry.com