A Note from the FAA Chair - Summer 2020
A note from Jason Darling, President of MSU Forestry Alumni Association.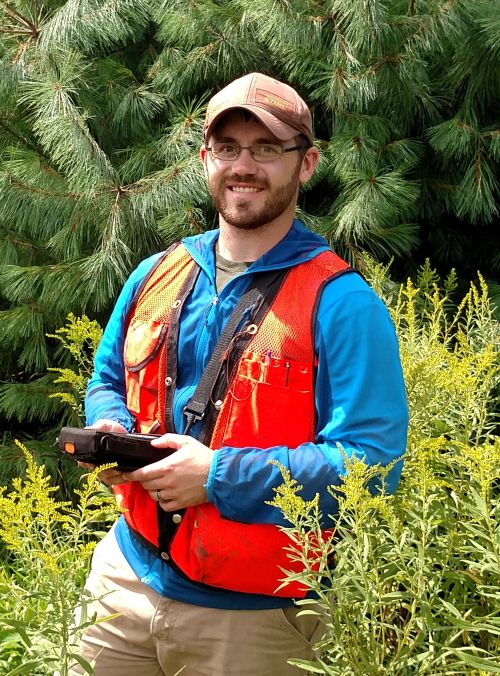 Before I get into the update, I would like to send out a huge thank you to the MSU Forestry Alumni Association past president, Lee Mueller! Over the last few years, Lee helped guide and rejuvenate our Alumni Association and has done so with excellence and professionalism. I am profoundly grateful for Lee's work and look forward to building upon the great foundation he helped build. Lee continues to serve on the FAA board and is a critical part of the team. Thanks Lee!
To say the least, the last few months have been challenging. Personally, I have gone on a work hiatus to stay home with my family; my little ones 2 and 4 years old. I cannot say that it has been all bad, pushing my work schedule off and playing hooky with the kids. But after each executive order comes in, my summer schedule becomes increasingly hectic and less clear on what will actually get accomplished. The first couple weeks of the quarantine, I admit, were terribly difficult. My typical schedule has weeks, if not months of planned work. Now we are barely able to keep up with the hour-by-hour information that seems to continually change around Covid-19.
One thing I have learned since becoming a business owner and a new parent, is that one MUST adapt to thrive. I am adapting to changing timber market conditions, client demands or my field work getting cut short in order to tend to my youngest and her fever. Part of that is just life but, the last few months have been exceptionally difficult for all of us.
The adaptive skills I, and I am sure you have as well, have witnessed over the last few months is amazing. Once you look beyond the doom-and-gloom of the crisis, you begin to see how graceful folks can be and how great leaders can truly shine. In my eyes, the Forestry Department has done an exceptional job keeping up with a rapidly changing environment. The Department has worked with students to complete required fieldwork while keeping safety an utmost priority as well as built upon existing infrastructure to enhance on-line learning. The forward-thinking attitude of the Department has put its current and future students in a great position to excel and stand apart from the crowd. I am extremely excited to see what the future holds for the Forestry Department here at MSU.
The long-term impacts of the current crisis, known and unknown, will continue to shape our lives for years to come. For now, business will slowly resume as it can and my appreciation for this family of Foresters will carry on well past the grasp of the crisis.
Your friend in conservation,
Jason Darling, BS 2008
President, MSU Forestry Alumni Association
Owner – Darling Forestry, LLC
Jason@DarlingForestry.com