A Note from the Forestry Alumni Association President - January 2022
FAA President Jason Darling offers an update on department initiatives.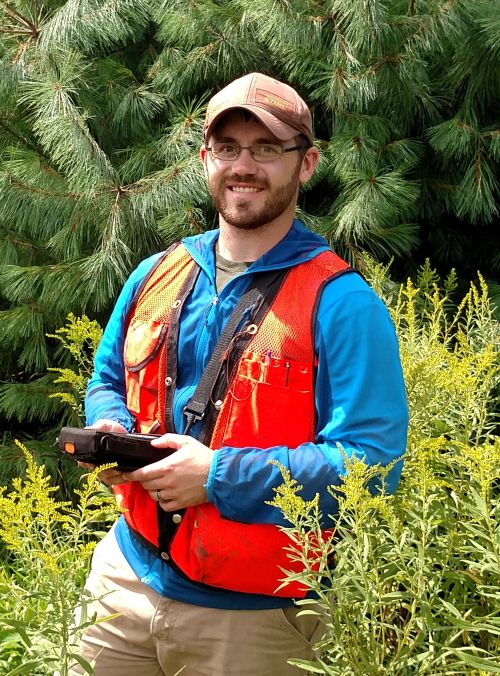 Good day fellow foresters! I hope you have been able to spend a little more time with family and friends during this Holiday season. My family and I were able to enjoy some Holiday festivities with a few larger groups this year; it was so great to see everyone!
With 2021 in the books my family and I look forward to the possibilities that 2022 will bring. My oldest will finish kindergarten and start first grade, while my youngest enters preschool; oh my, how time flies! It is so much fun watching my girls bring projects home and talk about the exciting new things they experienced and learned at school. My oldest was so proud when she was able to educate her peers on the day they talked about chickens, pigs, and gardening! That's right up her alley and she couldn't wait to tell me what she knew and what she taught her class!
I like to think, and hope that I express such excitement for new information and experiences like my daughters do. It's a fun experiment to look at 'adult' size problems and wonder how a 6-year-old might feel about them. Often, I am pleasantly surprised on how openminded my kids are and how their simple tactics can sometimes be pretty helpful and shed a different light on a situation.
I am personally excited to see what MSU Forestry will dive into this year. The new Mass Timber building is being fully utilized and talked about on an expansive stage. Carbon and Climate education continues to grow and present new opportunities for current and future students. The new Hybrid Online MS Degree is the first of its kind and will hopefully open so many doors for people to enter into and experience the Forestry community. I'd invite you to visit the MSU Forestry website and check out the information about these exciting developments within the Forestry Department.
If you get a chance, please visit the MSU Forestry Alumni page, update your contact information and check out other volunteer opportunities presented on the form. If you have any questions about becoming a mentor, becoming an alumni ambassador, hosting a student intern, participating in the MSU Global Day of Service, or how to get involved with the Alumni Association, please don't hesitate to reach out to us! I truly hope that you continue to find happiness and good health in 2022!
Your friend,
Jason Darling
BS 2008
President, MSU Forestry Alumni Association
Owner – Darling Forestry, LLC
Jason@DarlingForestry.com