Remembering the Professor that Changed Your Life
Dick Barry, class of 1959, recalls Professor Aubrey Wylie, and what would lead to a lifelong connection.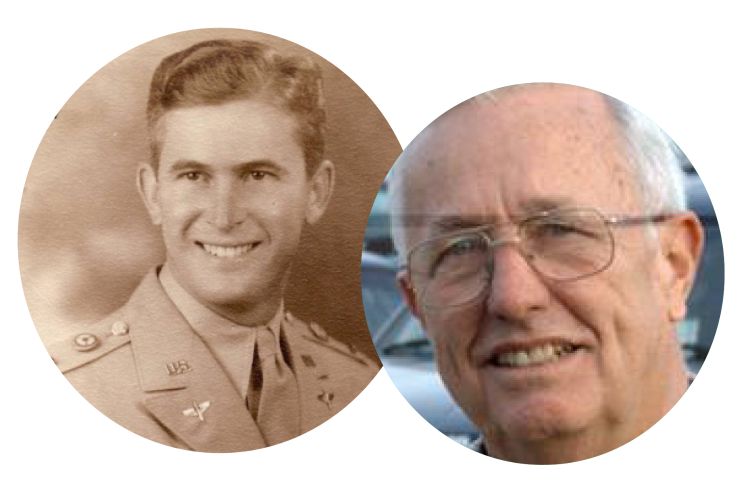 Dick Barry, BS 1959, received a letter once from Wood Products and Processing professor Dr. Aubrey Wylie that changed his life. After being discouraged in academia at Colorado State University, Dick sent letters all over the country, unsure of what to pursue next. He received only one response.
Dr. Wylie became an important influence throughout Dick's time at MSU after he took a leap of faith to move to East Lansing, and he remembers him fondly. With no prior knowledge of wood products or processing, Dick learned that it was actually a perfect fit for him.
"When I received Dr. Wylie's letter, I had no idea what wood processing was, but it was very appealing. On pure blind faith, I moved to Michigan," Dick said.
Dr. Wylie attended Magnolia A&M College, Colorado State University, and earned his doctorate from the College of Forestry, SUNY, Syracuse in 1950. Dr. Wylie taught at MSU from 1956 to 1968, mainly focusing on quality control and production management for wood processing industries and research in wood conversion.
Wylie also worked for the United States Department of Agriculture throughout the 1970s and as an advisor at Yezin Forestry Institute in Myanmar from 1980 to 1983.
Wylie was a forester by profession and a sculptor by avocation. His home is graced by hundreds of his small, hand-carved art pieces. Wylie passed away May 13, 2010.
Upon graduation in 1959, Dick accepted a job assisting Warren A. Wood in building a sawmill in Golden, BC, also known as Kicking Horse Forest Products. Dick credits Dr. Wylie's teaching of 'Statistical Quality Control' for enabling him to later become a Quality Control Supervisor at the Novoply plant near Redding, California. Having a firm understanding of the technical side of the business, Dick eventually became a field problem solver in the furniture, dinette and sink deck industries.
Dr. Wylie influenced the course of Dick's life and charted a path for a successful and rewarding career, and for that, he is forever grateful.
Did you have a professor that changed your life? We want to hear about it! Contact us at lnoel@msu.edu to share your story.