A Spartan Returns Home as Dean of the College
Ronald L. Hendrick was named dean of CANR by the MSU Board of Trustees.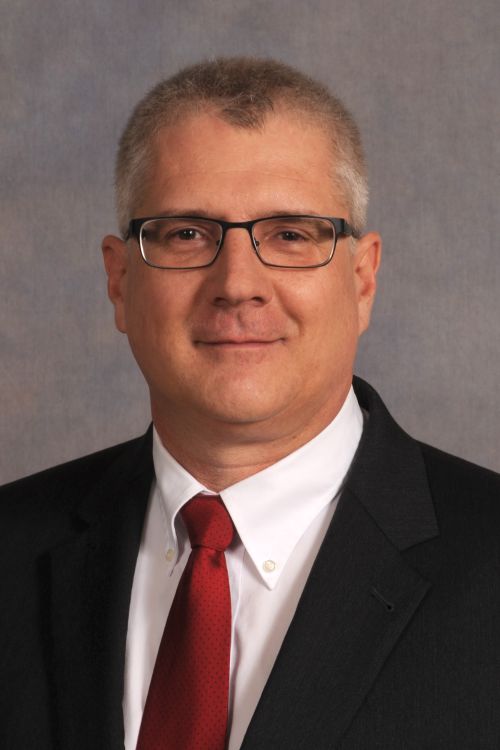 Ronald L. Hendrick was named dean of CANR by the MSU Board of Trustees. His appointment will be effective July 1, 2016. Hendrick, a Spartan alumnus, who currently serves as interim vice president for agricultural administration and interim dean for the College of Food, Agricultural, and Environmental Science at The Ohio State University.
"I am very excited to welcome Dr. Hendrick back to MSU as the next dean of our College of Agriculture and Natural Resources," said MSU Provost June Pierce Youatt. "His strong leadership experience and ambitions for the future of CANR will benefit not only the college, but the entire university."
Hendrick has served OSU since 2013 in a variety of roles, including as senior associate dean and director of the School of Environment and Natural Resources. Prior to that, he was associate dean for academic affairs in the D.B. Warnell School of Forestry and Natural Resources at the University of Georgia. He was also graduate program coordinator for UGA's School of Forestry.
"I'm honored to serve the college and university that provided the foundation for so much of my personal and professional success," said Hendrick. "The College of Agriculture and Natural Resources is an outstanding organization, and I'm thrilled to be coming back to MSU in a leadership role."
Hendrick earned his bachelor and doctoral degrees from MSU in forestry and forest ecology, in 1986 and 1992, respectively. He was a National Science Foundation Postdoctoral Fellow in the Institute of Arctic Biology at the University of Alaska-Fairbanks from 1992-1993.
His research program has focused on forest ecosystem productivity and element cycling, especially below ground, and various aspects of ecosystem restoration and reclamation. His teaching experience includes leading a number of study abroad programs in the South Pacific, including New Zealand, Australia, Fiji and Antarctica.
At OSU, Hendrick led the creation of a comprehensive master plan for college facilities that totaled $350 million and had encompassed more than 300 physical structures, two campuses and nearly a dozen outlying research and outreach stations. He has also led successful fundraising efforts to raise $14 million in capital funds to improve facilities, and an $80 million multi-stake holder effort to re-envision the college's animal populations is underway.
Hendrick succeeds Fred L. Poston, who retired in December. Currently, Doug Buhler is serving as interim dean for the CANR.
This article was published in In the Field, a yearly magazine produced by the College of Agriculture and Natural Resources at Michigan State University. To view past issues of In the Field, visit www.canr.msu.edu/inthefield. For more information, email Holly Whetstone, editor, at whetst11@msu.edu or call 517-355-0123.