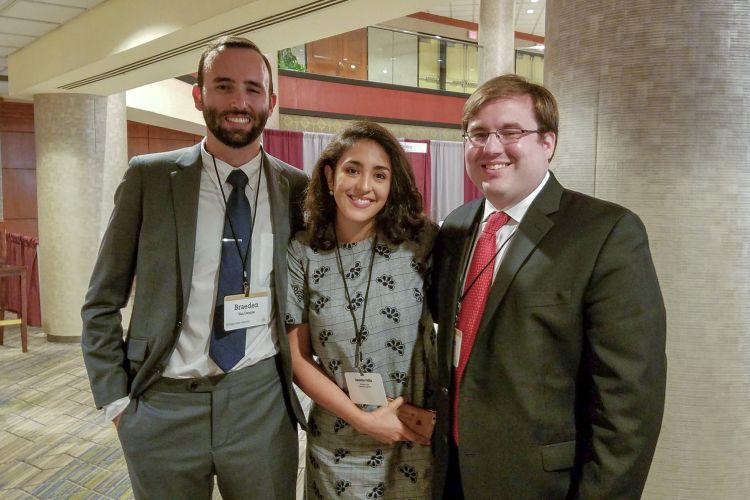 For the second year in a row, graduate students from the Department of Agricultural, Food, and Resource Economics (AFRE) won the Agricultural & Applied Economics Association (AAEA) Graduate Student Case Study Competition. Held in Washington D.C. on August 5-7, 2018, the winning team was made up of AFRE Ph.D. students Braeden Van Deynze, Stephen Morgan, and Samantha Padilla.
The team received their case three weeks in advance to prepare an initial presentation on MightyVine Tomatoes, a young company outside of Chicago that grows hydroponic tomatoes in glasshouses, allowing them to supply fresh, locally produced tomatoes year-round in the Chicagoland market. The team's task was to assess the company and provide recommendations on their path moving forward.
Van Deynze, Morgan, and Padilla collaborated remotely with a three-hour time difference in preparation for the presentation, as two of the three team members were attending a different conference in Vancouver.
"Our AFRE coursework in information and institutional economics provided us with a unique perspective on the case, which I think the judges really appreciated," said Van Deynze. "We also share an office on campus, which has given us the chance to learn each other's work habits and strengths. I think our past experiences working together were critical to our success."
After presenting their analysis to two panels of judges, the AFRE students became one of four teams that made it to the final round of judging. After each round, the team met to discuss feedback from judges and prepare for possible questions.
The AFRE team was awarded first place at the conference awards ceremony on August 6, securing the title for the second consecutive year. Combined with their two consecutive IFAMA case study competition wins, MSU has brought home gold in four straight competitions.
"We're very proud and excited for our outstanding graduate students who have been very active in our professional associations," said Titus Awokuse, AFRE chairperson. "Their excellent training at MSU in the classroom and their experiences beyond the classroom makes them well-prepared to succeed in their future professional positions in academia, government, and the private sector."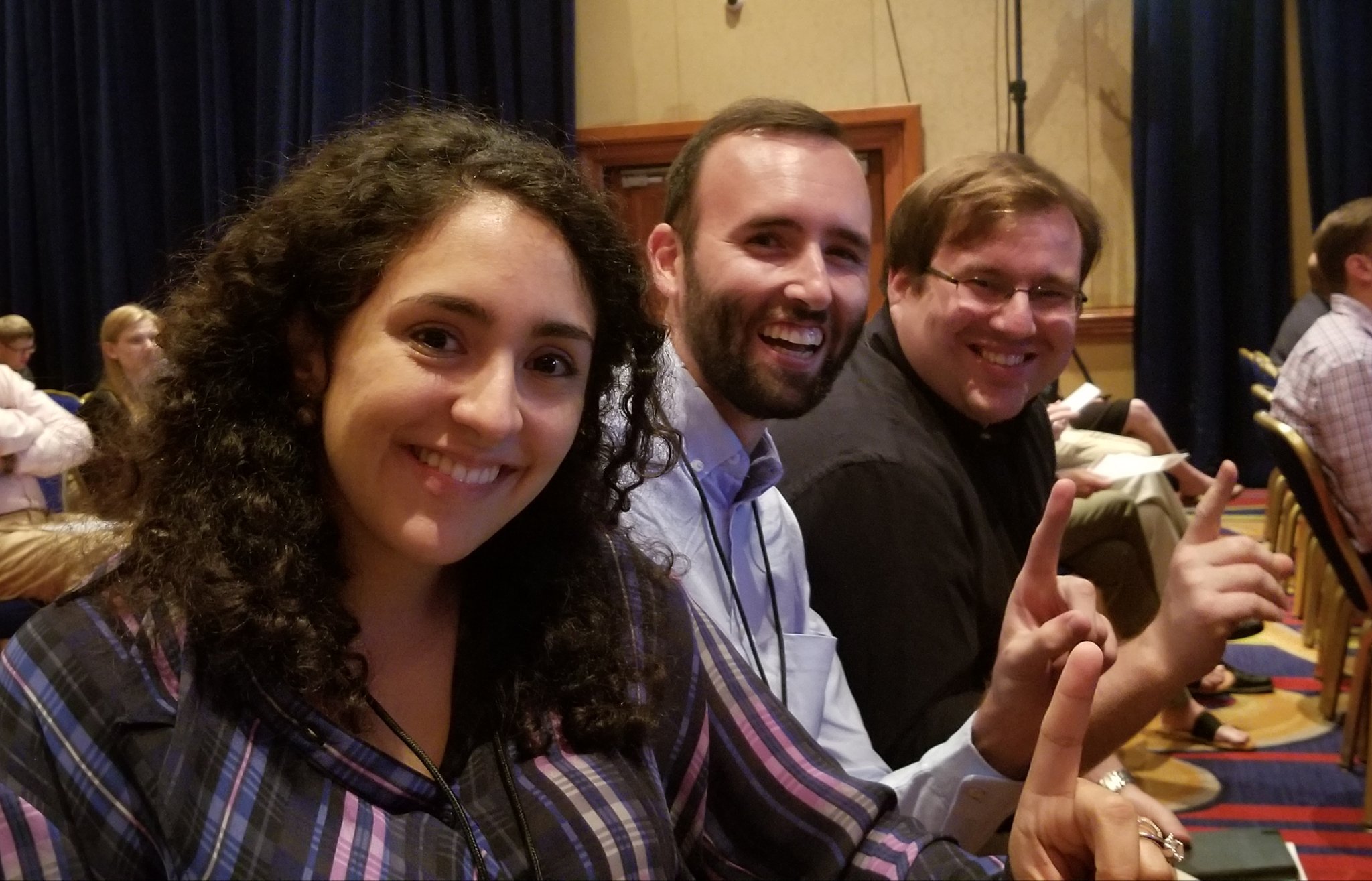 "We bring a unique perspective to the case study competition, drawing on our backgrounds in agricultural, development, and environmental economics," said Padilla, AFRE job market candidate and the only student a part of each one of those teams. "We focus on the context of the business environment for each case, coming up with many plausible strategic alternatives. The hard part is choosing and committing to the best strategy."
AFRE is well placed to continue the tradition of annual case study competitions. According to Morgan, "We couldn't have been so successful during the past two years without the incredible support of AFRE's faculty and staff," he said. "In addition to excellent training, the department has always been willing to support commitment to supporting students at conferences and competitions really enriches the graduate school experience."