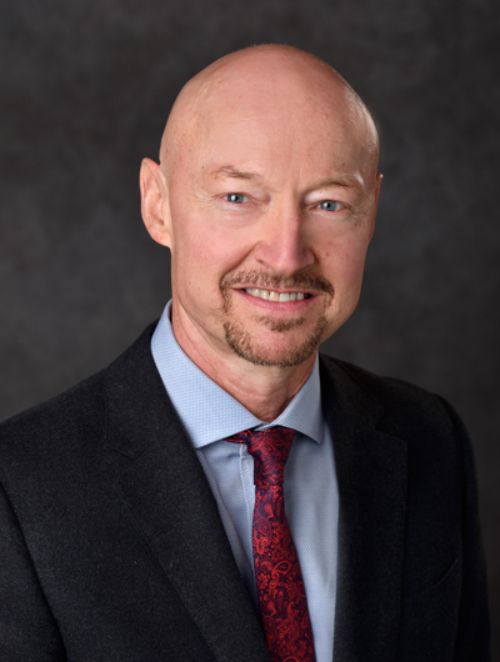 University Foundation Professor and Co-Director of the Alliance for African Partnership Thomas Jayne was honored as a Fellow of the Agricultural and Applied Economics Association (AAEA) at their annual conference in Washington D.C. on August 6, 2018.
"This is a well-deserved honor and recognition of Thom's outstanding contributions to impactful scholarship and international development capacity building in the field of agricultural and applied economics," said AFRE Department Chair, Titus Awokuse.
The AAEA is internationally recognized as the most prominent professional society in the field of agricultural economics. Each year, it recognizes around five people in the profession as Fellows. It is the highest honor the association awards.
Jayne joins four other notable economists as 2018 Fellows of the AAEA including John Beghin of North Carolina State University, Marcel Fafchamps of Stanford University, Jill McCluskey of Washington State University, and George Norton of Virginia Tech. The 2018 Fellows were honored at the conference Awards & Fellows Recognition Ceremony on Monday, August 6, at 6:00 P.M.
Jayne is one of the most influential agricultural economists working on African development. He is a widely regarded thought leader, combining incisive scholarship, a commitment to informing mainstream audiences, and a dedication to building programs that integrate scholarship, mentoring, institution building, and policy engagement. He is known for his steady stream of highly-cited publications that have broad interdisciplinary appeal, are widely quoted in mainstream media, utilized extensively in policy discourse, and are undergirded by academic excellence.
"It's great to have another AAEA fellow in the Department," says Robert Myers, a 2017 AAEA Fellow. "Thom has a fantastic research record and has had a real impact on policy choice, the institutional capacity for policy evaluation, and on the public's views on international development. It is a tremendous honor for him and a sign that the Department is going from strength to strength."
"If you would have told me 30 years ago that a career-long fixed-term faculty member could become a fellow, I never would have believed it. I spent my first eight years wondering if I'd have a job the following year!" said Jayne. "And I'm grateful, because the leadership of the Food Security Group, the Agricultural Economics Department (now AFRE), and MSU worked to create a supportive environment for non-tenure track faculty like myself to achieve the same level of scholarship and productivity as any other faculty member. I hope this award might give encouragement to other fixed term people."
Upon being asked for the motivation behind his three decades of work, Jayne replied, "In my twenties, I spent two years in a remote village in Ghana with the Peace Corps, with a desire to learn firsthand how rural people in developing areas lived. I began to see how political decisions made by the stroke of a pen in a distant city could deny local people access to opportunities or resources and keep them from getting ahead. This led me to search for the skills needed to be able to meaningfully address these kinds of challenges, which took me to the Department of Agricultural Economics at Michigan State University. There, I found many mentors, kindred spirits, and longstanding friends. I did not anticipate that, after graduating with a PhD from MSU, I would continue to develop a career there for very long. But, the work environment in the Food Security Group and broader AFRE department has been so supportive that I ended up staying there for 28 years, even while living three years in Zimbabwe at the start of my career, a year in Rome in the mid-2000s, and two years in Zambia more recently."
In 2017, Jayne became the Flagship Co-Leader of the CGIAR Policies, Institutions and Markets research program on Economy-wide Factors Affecting Agricultural Growth and Rural Transformation. Over the past decade, he has received six research excellence awards, including the 2009 Outstanding Article Award in Agricultural Economics and the 2017 AAEA Bruce Gardner Memorial Prize for Applied Policy Analysis.
Jayne serves as the Co-Director of the Alliance for African Partnership, a university-wide initiative to promote long-term collaborations with African research and policy organizations. He is also a Distinguished Fellow of the African Association of Agricultural Economists, the chair-elect of the Agricultural and Applied Economics Association's Africa section, and has mentored dozens of young African professionals and played a major role in building MSU's partnerships with African agricultural policy research institutes.
Jayne joins David Hennessy and Thomas Reardon as members of the MSU Agricultural, Food and Resource Economics faculty to receive the AAEA fellow distinction, as well as Professor Robert Myers, who received the title last year.