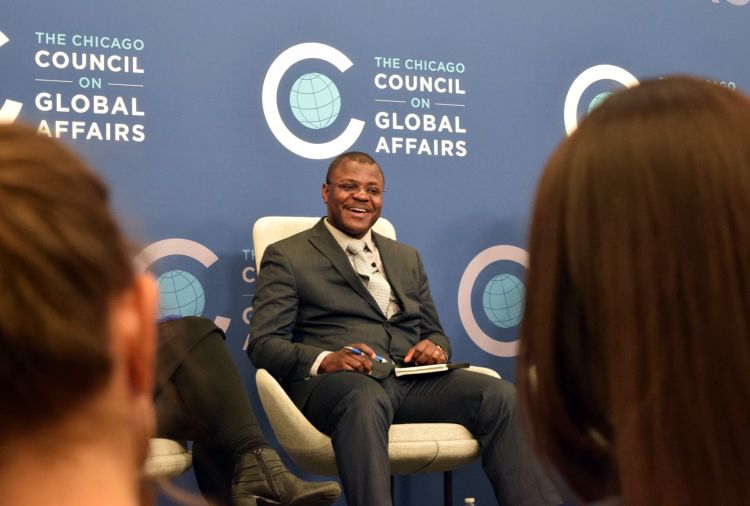 Department of Agricultural, Food, and Resource Economics Assistant Professor Felix Kwame Yeboah is the lead author of the 2018 Global Food Security Report and will present the report at the Global Food Security Symposium in Washington D.C. on March 22, 2018.
The Global Food Security Report is the flagship report of the Global Food and Agriculture Program of the Chicago Council on Global Affairs and aims to build long-term global commitment to agricultural development, food, and nutrition security as a means to alleviate global poverty, and has even served as framework for presidential initiatives. Each year the report focuses on a distinct topic such as climate change, urbanization, and national security and economic growth. This year, the report focuses on the intersection of youth livelihoods and agricultural development — a topic in which Dr. Kwame Yeboah is a leading expert.
Finding Agriculture
"I grew up in a rural, agrarian community in Ghana," tells Yeboah. "I spent a significant share of my weekends and vacations on the family farm, helping with various farming activities, and I felt the laborious and low-return nature of farming. That's when I resolved that a profession in agriculture was never an option for me."
However, when Yeboah encountered extreme poverty in underserved and resource-deprived communities in Ghana during service trips in college, he realized agriculture needed to be a big part of his career path.
"For the first time in my life, I was making a real difference in the lives of others, and I wanted to do more. The extreme poverty in those communities aroused my interest in searching for effective poverty reduction strategies," said Yeboah. "That search for solutions led me to graduate studies at MSU, where I unexpectedly learned that agriculture, the sector I was fleeing from, held the key for immense poverty reduction and inclusive economic transformation. I then devoted my career to help rural communities, specifically its young people, see that agriculture can bring them jobs, food security, and a way out of poverty."
Since then, Dr. Yeboah has published and conducted considerable amounts of research in the area of youth livelihood and agriculture and has served as one of the principal authors of the Agrifood Youth Employment and Engagement Study (AgYEEs) to guide The MasterCard Foundation's youth employment program in Africa.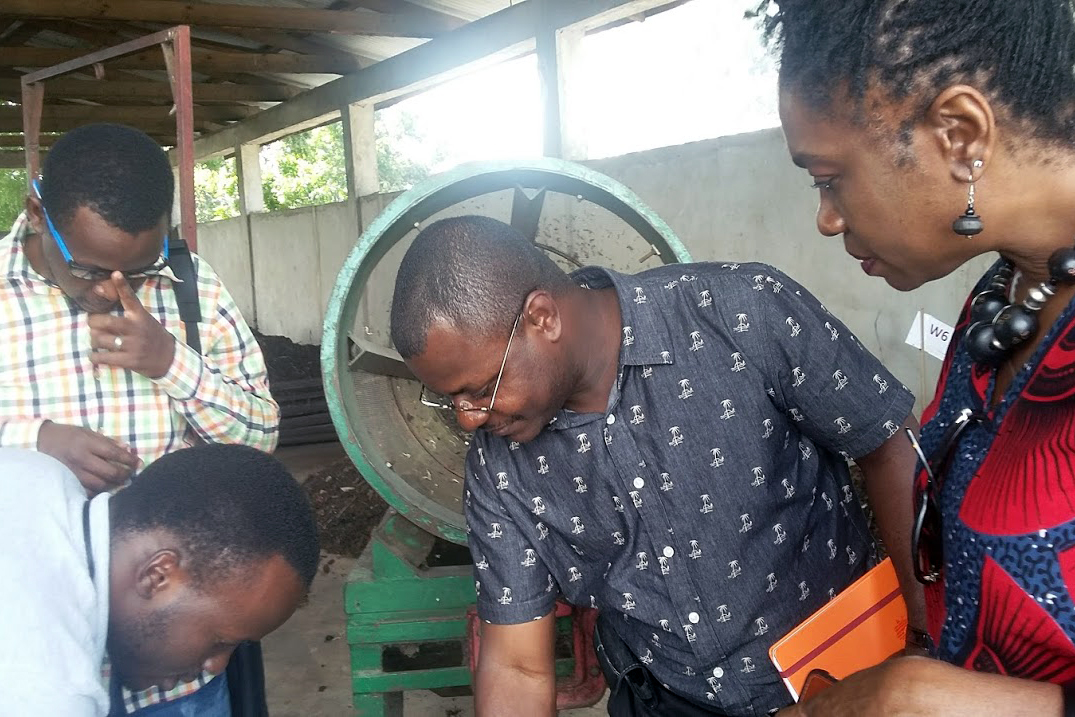 "My research and outreach pursuits are now driven by a personal desire to be an agent of positive transformation to young people and rural communities around the world. I want to inspire and mentor young people for academic and socio-economic success and work with rural communities to take greater ownership of their development efforts."
The Global Food Security Report
As a result of Yeboah's knowledge, experience and passion, he was asked to serve as the Chicago Council on Global Affairs' Global Food Security Report's lead author, an opportunity that AFRE University Foundation Professor and AAEA Fellow Thomas Jayne helped to facilitate.
"Kwame was the researcher who needed to lead this report," Jayne stated. "His work in this area speaks for itself, he is a young person from a developing region himself, and the Chicago Council saw that dedication in him." Serving on the task force himself, Jayne acted as a main collaborator for this year's report.
"A key message of the 2018 Global Food Security report will be that youth livelihoods in low and middle income countries largely depend on the successful transformation of agriculture, and agricultural and economic transformation will require strong youth engagement to succeed," said Yeboah.
"Simply put, young people need agriculture, and agriculture needs young people."
Dr. Yeboah will be presenting the report at the Global Food Security Symposium 2018 in Washington D.C. on March 22. Along with Alesha Black, director of the council's Global Food and Agriculture Program, and Bobby Pittman, a managing partner at Kupanda Capital. He will lead the discussion on "Youth for Growth: Transforming Economies through Agriculture," covering the critical pillars of action that will advance food security through policy and through thoughtful action by the private sector, research community, and civil society.
Yeboah will also speak at Youthquake: The Global Rise of the Next Generation, in Chicago on March 29. Yeboah will speak alongside the Council and other experts for the Chicago annual release of the Global Food Security Report, and a discussion on the current and future impact of the largest youth surge in human history.
Yeboah attributes this early-career success to the relationships he's built as a Spartan, and the opportunities a leading agricultural economics department at the pioneer land grant university has provided.
"I'm surrounded by experts on the cutting-edge of knowledge, who inspire and guide me toward my career goals daily. Those connections, paired with the university's long history of engagement in Africa, has created a supportive culture for the international development work I do."
While at MSU, Yeboah will continue to build his career in pursuit of transforming the lives of young people and rural communities globally, based in AFRE's Food Security Group and Feed the Future's Food Security Innovation Lab.
"There's so much potential in young people around the world, to change the world," said Yeboah. "And I want to unlock that potential."
Learn more about Dr. Yeboah and the Global Food Security Report.