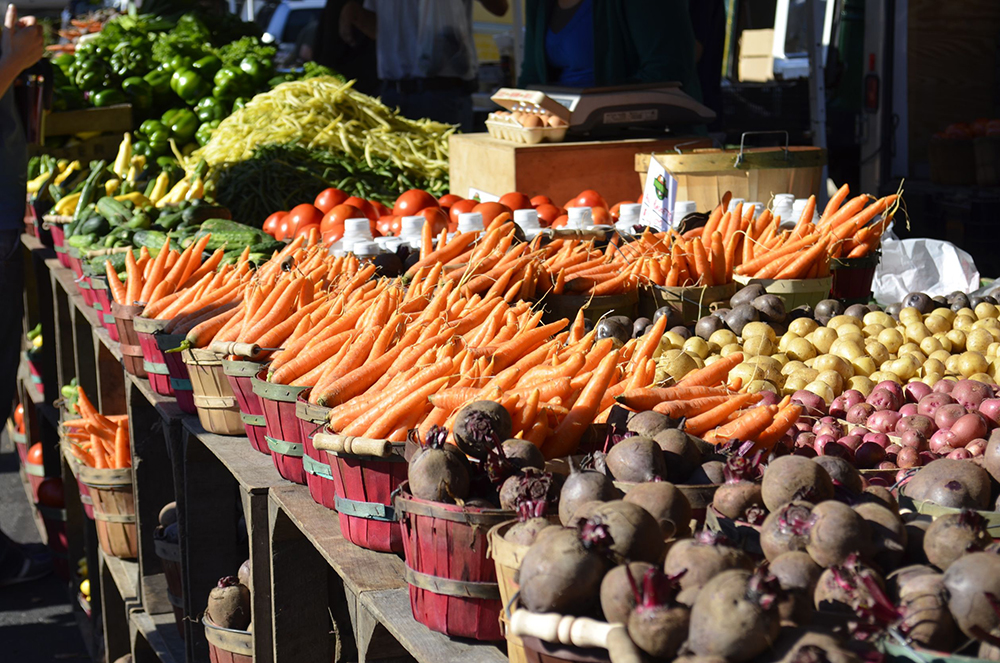 On December 7, 2018, leaders from around the state gathered in East Lansing to discuss recent happenings, current situations, and future trends of Michigan's agriculture and food industries. The discussion, centered around a survey conducted and analyzed by the MSU Product Center's Bill Knudson, indicated several areas of concern, as well as points of optimism, for producers and processes around the state.
"We try to facilitate a big picture discussion with the people who best represent Michigan ag and food," said Knudson. "And the survey results act as a starting point for that discussion."
The Survey
The survey, titled the Michigan Food and Agriculture Roundtable, is conducted twice a year by Knudson. This October's survey was sent to 84 professionals, primarily farmers, leaders of agribusiness firms, and food processors, in all major sectors of the state's food and agriculture system, including dairy, livestock, field crops, fruits and vegetables, floriculture, and landscape industries.
With the data collected, Knudson creates several indexes, depicting the current and future state of Michigan's food and agriculture system. The results of the most recent survey found that stakeholders have a steady outlook on the state of the entire system and sales, but are concerned about Michigan's economy, their investments, and employment.
The Results
"One of the biggest concerns for the industry seem to be employment," said Knudson. "Not in the lack of opportunity, but in difficulty getting people to accept and stay in agricultural roles."
Agreed on by the roundtable present, hiring and retention struggles were reported as one of the biggest constraints on growth across the industry. All sectors are looking for people who are not only able to perform traditional ag-related tasks, but also operate the ever-evolving technology bolstering the industry.
As expected, trade was a major area of concern, especially for the investment and pork representatives at the roundtable. Survey respondents shared this worry, with more than a third reporting trade disputes and disruptions as a stressor to their business. Similarly, for the first time ever on the survey, respondents were uncertain about policy changes coming for the state government, perhaps because the survey was sent in conjunction with the most recent election. However, each sector also reported that advancements in automation, technology, and efficiency continued to be positive factors, allowing for growth.
The Discussion
Knudson has been sending the Michigan Food and Agriculture Roundtable survey for 5 years, but always includes this in-person discussion with industry leaders for the opportunity to react, share, and qualify the results.
"We send out the survey to get data on the trends and concerns people are seeing," said Knudson. "But this discussion with our state's leaders is what lets us dive into the issues behind those concerns — and take them back to our respective corners of the industry."
Find out more about the Michigan Agriculture Food Index and the Product Center.