All fruit and vegetables are not created equal when it comes to proper storage conditions
Knowing how to properly handle and store produce can make for a more nutritious and tasteful experience as well as decreasing your food waste and making your produce dollars go farther.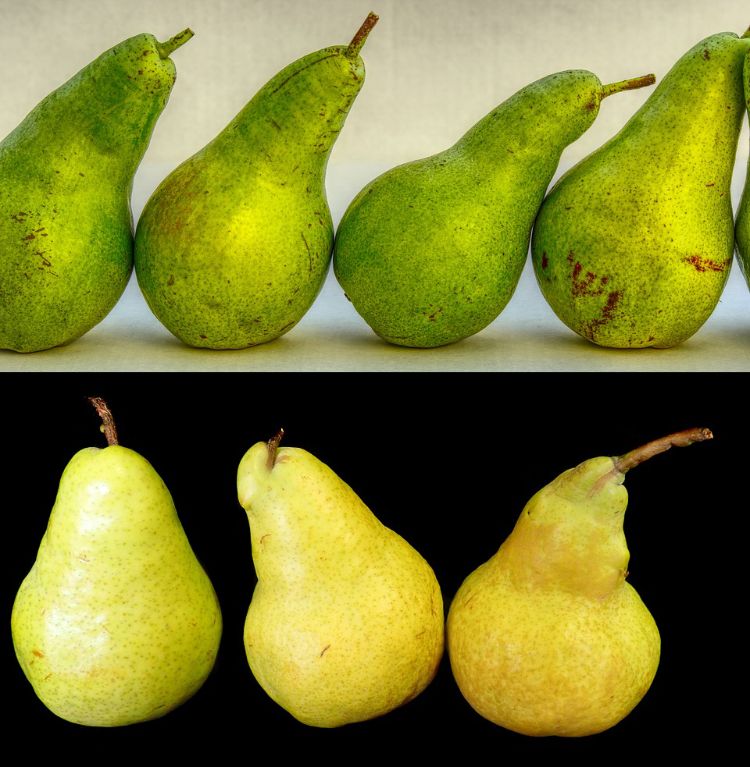 "A little knowledge goes a long way" is a common saying. According to University of Vermont's Meredith Niles, the average person in the U.S. wastes approximately a pound of food a day. That is roughly 1,150 pounds a year for an average U.S. family. This is food purchased and brought home that you were not able to eat before it spoiled. Therefore, if knowing more about proper storage of fresh produce reduces any of this loss, it is worth gaining that knowledge.
The first thing to know is that not all produce like to be stored at the same temperature. Each produce item has an ideal temperature or temperature range that is best for maintaining quality. Higher temperatures cause them to mature or spoil quicker. Lower temperatures will cause "chilling injury," and if low enough (below 32 degrees Fahrenheit) they may freeze. For some produce, chilling injury can happen at what might be considered not that cold. Chilling injury shows itself as off color (bananas skin turns brown), or the flavor goes bland (tomatoes). Items that have frozen will look like they have been cooked and will have what is called a "water soaked" appearance.
Table 1 shows common storage conditions required for common fruit and vegetables. Most in-home refrigerators are set at 35 to 40 F, a range covering most of what is on the list, but some things do best at higher temperatures. As shown in Table 1, tomatoes, potatoes, bananas, squash, pumpkins, etc. store longer at temperatures above 50 F. Some high-end refrigerators now have a special compartment for storage of these higher temperature items.
Fruit and vegetables are categorized as climacteric or non-climacteric. Climacteric fruit reach a certain developmental stage and once attaining that stage, continue to develop to full physiological maturity, even when removed from the plant. Climacteric fruit such as peaches, plums, cantaloupe, bananas, pears and tomatoes continue to gain flavor and get sweeter by changing starch into sugar. Many also go from firm to soft and juicy (peach and plum), or at least softer (avocado and cantaloupe). They are also sensitive to ethylene gas, which they self-generate, further aiding the ripening process.
Climacteric fruit can be left at room temperature until consumed or mature and then refrigerated. Since many climacteric fruit soften as they ripen, to minimize bruising during shipment and extend shelf life, they are harvested firm and physiologically immature. If not left to fully mature, this results in crunchy peaches, nectarines and plums; green, starchy bananas; and bland tasting cantaloupe. Many consumers are used to this condition and taste and think that is the way it is supposed to be. However, if left at room temperature for a few days, the fruit would develop more flavor and sweetness. Peaches, nectarines and plums reach optimum flavor when soft and juicy, bananas reach optimum when they are yellow and have brown speckling on the skin and cantaloupe when the fruit is somewhat soft.
Non-climacteric fruit are fruit that need to stay on the plant to reach full physiological maturity. Once removed, they will not continue to mature, gain flavor or sugar. Their highest eating quality is at harvest. Some examples of non-climacteric fruits, as shown in Table 2, are cherries, grapes, oranges and raspberries. For food safety, it is important that once all whole fruits and vegetables are cut-up, they need to be eaten or refrigerated within 2 hours.
Table 2 is a list of common climacteric and non-climacteric fruit. All climacteric fruit in Table 2 are labeled as ethylene sensitive in Table 1. Table 1 also has some fruit and non-fruit items as ethylene sensitive. As a gas, ethylene is hard to contain and many things respond in negative ways if stored with ethylene generating fruit. Cabbage and Brussels sprouts will turn yellow or crack and start to grow, carrots develop a bitter flavor due to ethylene-induced isocoumarin production and cucumbers deteriorate quicker. Other ethylene-sensitive items respond in different ways.
Knowing how to properly handle and store produce can make for a more nutritious and tasteful experience as well as decreasing your food waste and making your produce dollars go farther.
Table 1. Optimum storage conditions for common fruits and vegetables.

Fruit or vegetable

Temperature (F)

% Relative humidity

Precooling method

Storage life days

Ethylene sensitive

Apples

30-40

90-95

Room cooling, Forced-air cooling, Hydrocooling

90-240

Yes

Apricots

32

90-95

Room cooling, Hydrocooling

7-14

Yes

Asparagus

32-35

95-100

Hydrocooling, Package icing

14-21

Yes

Avocados

40-55

85-90

14-28

Yes

Bananas

56-58

90-95

7-28

Yes

Beans, snap

40-45

95

Room cooling, Forced-air cooling, Hydrocooling

10-14

Yes

Beans, lima

37-41

95

7-10

No

Beets, roots

32

98-100

Room cooling

90-150

No

Blackberries

31-32

90-95

Room cooling, Forced-air cooling

2-3

No

Blueberries

31-32

90-95

Room cooling, Forced-air cooling

10-18

No

Broccoli

32

95-100

Package icing, Forced-air cooling, Hydrocooling

10-14

Yes

Brussel sprouts

32

95-100

Hydrocooling, Vacuum cooling, Package icing

21-35

Yes

Cabbage

32

98-100

Room cooling, Forced-air cooling

90-180

Yes

Cantaloupe

36-41

95

Hydrocooling, Forced-air cooling

10-14

Yes

Carrots, topped

32

98-100

Package icing, Room cooling

28-180

Yes

Cauliflower

32

90-98

Hydrocooling, Vacuum cooling

20-30

No

Celery

32

98-100

Package icing

14-28

Yes

Cherries, sweet

30-31

90-95

Hydrocooling, Forced-air cooling

14-21

No

Corn, sweet

32

95-98

Hydrocooling, Package icing, Vacuum cooling

4-6

No

Cranberries

36-40

90-95

60-120

No

Cucumbers

50-55

95

Forced-air cooling, Hydrocooling

10-14

Yes

Eggplant

46-54

90-95

Room cooling, Forced-air cooling

10-14

Yes

Endive

32

90-95

Hydrocooling, Package icing

14-21

Yes

Garlic

32-34

65-75

No pre-cooling needed

90-210

No

Grapefruit

50-60

85-90

28-42

No

Grapes

32

85

Forced-air cooling

56-180

No

Kiwifruit

32

95-100

28-84

Yes

Leeks

32

95-100

Hydrocooling, Package icing

60-90

Yes

Lemons

50-55

85-90

30-180

No

Lettuce

32

85-90

Hydrocooling, Package icing

14-21

Yes

Limes

48-50

85-90

21-35

No

Mushrooms

32

95

12-17

No

Nectarines

31-32

95

Forced-air cooling, Hydrocooling

14-18

Yes

Okra

45-50

90-95

7-14

Yes

Onions, bulb

32

65-70

No pre-cooling needed

30-180

No

Onions, green

32

95-100

Hydrocooling, Package icing

7-10

No

Oranges

32-48

85-90

21-56

No

Peaches

31-32

90-95

Forced-air cooling, Hydrocooling

14-28

Yes

Pears

32

90-95

Forced-air cooling, Room cooling, Hydrocooling

60-90

Yes

Peas, in pods

32

95-98

Forced-air cooling, Hydrocooling, Package icing

7-10

Yes

Peppers, bell

45-55

90-95

Room cooling, Forced-air cooling

12-18

Yes

Peppers, hot

45-50

60-70

Room cooling, Forced-air cooling

14-21

Yes

Pineapple

45-55

85-90

14-36

No

Plums

32

90-95

Forced-air cooling, Hydrocooling

14-28

Yes

Potatoes, early

50-60

90

Room cooling, Forced-air cooling

56-140

No

Potatoes, late

40-50

90

Room cooling, Forced-air cooling

56-140

Yes

Pumpkins

50-60

50-75

No pre-cooling needed

84-160

No

Radishes

32

95-100

Package icing

21-28

No

Raspberries

32

90-95

Room cooling, Forced-air cooling

2-3

Yes

Rutabagas

32

98-100

Room cooling

120-180

No

Spinach

32

95-100

Hydrocooling, Package icing

10-14

Yes

Squash, summer

41-50

95

Room cooling, Forced-air cooling

7-14

Yes

Squash, winter

50-55

50-70

No pre-cooling needed

84-150

No

Strawberries

32

90-95

Room cooling, Forced-air cooling

5-10

No

Sweet potatoes

55-60

85-90

No pre-cooling needed

120-210

Yes

Tangerines

40

90-95

14-28

No

Tomatoes

62-68

90-95

Room cooling, Forced-air cooling

7-28

Yes

Turnips

32

95

Room cooling, Hydrocooling, Vacuum cooling, Package icing

120-150

No

Watermelon

50-60

90

No pre-cooling needed

14-21

No

Sources: USDA Agricultural Marketing Service, Kansas State University Cooperative Extension Service
Table 2. Common climacteric and non-climacteric fruit and vegetables.

Climacteric fruit

Non-climacteric fruit

Apple

Blackberry

Apricot

Cherry

Avocado

Cucumber

Banana

Eggplant

Blueberry

Grape

Cantaloupe

Grapefruit

Fig

Lemon

Honeydew melon

Lime

Kiwifruit

Orange

Mango

Pepper (all)

Nectarine

Pineapple

Papaya

Pomegranate

Peach

Pumpkin

Persimmon

Raspberry

Plantain

Squash

Plum

Strawberry

Quince

Watermelon

Tomato

Zucchini