Animal Science professor receives CANR Excellence in Teaching – New Teacher Award
Jacquelyn Jacobs, Ph.D., to receive 2023 CANR Excellence in Teaching – New Teacher Award.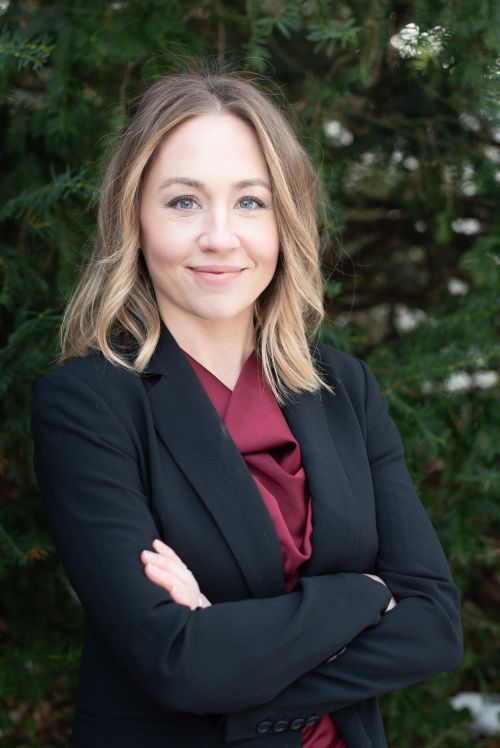 Jacquelyn Jacobs, Ph.D., assistant professor in the Michigan State University (MSU) Department of Animal Science, will receive the 2023 College of Agriculture and Natural Resources (CANR) Excellence in Teaching – New Teacher Award on May 11.
The CANR Excellence in Teaching – New Teacher Award recognizes individuals with less than five years of teaching experience who have demonstrated a commitment to quality scholarship of teaching and learning with demonstrated success in these areas.
An MSU alumna, Jacobs joined the MSU faculty in 2018, and has been focused on developing the first companion animal program in the department. With approximately 60% of the undergraduate population identifying companion animals as their primary focus, she serves as an important resource for many students that are interested in careers in the industry.
Since her arrival, she has re-structured or created eight different courses for the department, including a course on instructional pedagogy for graduate students and an undergraduate advanced companion animal course that scaffolds with the existing curriculum. In 2019, she was awarded a grant from the Michigan Animal Health Foundation to pursue education research comparing the effects of various media options on engagement and retention with class content, and in 2021 co-authored a manuscript on student learning challenges during Covid. In addition to her education and discipline-related research and teaching her courses, she advises two student clubs, coaches a judging team and co-facilitates a learning community to assist her peers in instructional methodology. She currently serves on departmental and college teaching committees, and is looking forward to further contributions to the community and continued development of her own scholarly endeavors in the coming years. Jacobs earned a bachelor's degree in animal sciences from the University of New Hampshire; a master's degree in animal behavior and welfare from MSU; and a Ph.D. in animal behavior, welfare and epidemiology from the University of Guelph.