"Food is immensely important in so many ways," said Holly Pummell, Food Industry Management and Environmental and Economics Management sophomore. "And it was an incredible experience to learn about food's role in public health, nutrition, and safety in a week-long, hands-on service trip."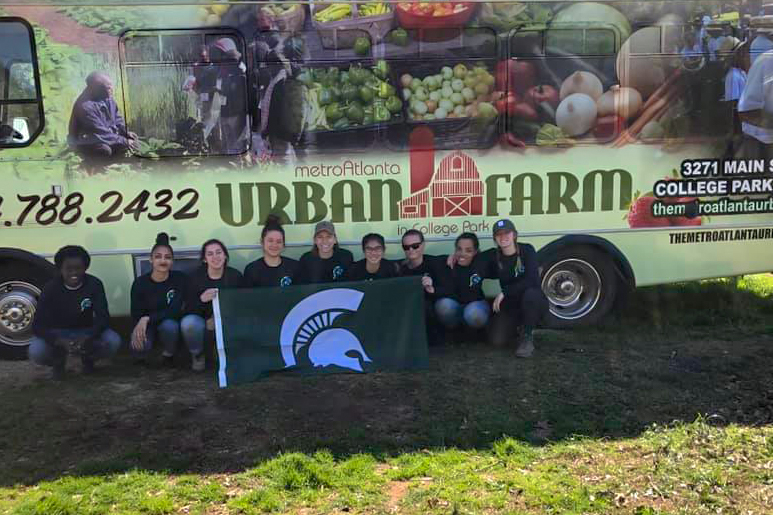 Pummell, along with eight other Michigan State University students, took a service trip to Georgia to volunteer at the Metro Atlanta Urban Farm and learn about the local food system and role of urban farming within the city.
"Being able to see first-hand how valuable and complex local food systems are really helped me tie everything together that I'm learning in my classes," said Pummell. "I got to see how an urban farm is managed and what sustainable practices are actually being used, which fits in well with my interests."
One of dozens of Alternative Spartan Break (ASB) trips sent out this spring break, Pummell co-led other Spartans from across the university, with majors varying from food science to nursing. Focused on public health, food justice, and sustainable urban farming, the trip participants helped around the Metro Atlanta Urban Farm for a week, while learning from the farm's leaders about their role in the community.
"I really enjoyed the physical aspect of our service — we were able to help plant, create hugelkultur mounds, and move compost around the farm. It made me want to create a garden at my own home!" said Pummell. "But on top of that, our community partner made the experience very inclusive, and we were able to learn about the organization and get behind-the-scenes views on how they operate."
"You get to learn that a farm isn't just about the actual food. There's management, communication, and even education involved. While we were at the farm, the community partner had an important meeting with different government stakeholders to create a STEM center at within their location."
Taking a different approach to spring break than most, Pummell came home after a week of service with new skills, knowledge, and a close group of Spartans.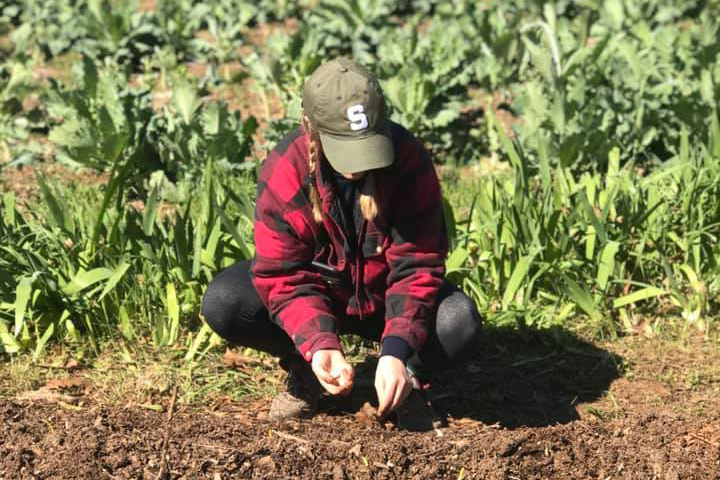 "ASB is an incredible experience — and this trip in particular allowed me to dive deeper into a social issue and lead a group of passionate individuals," said Pummell. "It makes me want to participate in more service projects throughout my life and make sure that in my career I am able to have an impact. Food is something that can bring people together or tear them apart. It is something we need to address now and into the future."
ASB is a program run by students, overseen by the Michigan State University's Center for Service Learning and Civic Engagement that offers Spartans opportunities to go on week-long and weekend service trips to different areas of the United States and around the world.
Learn more about ASB and our undergraduate programs.