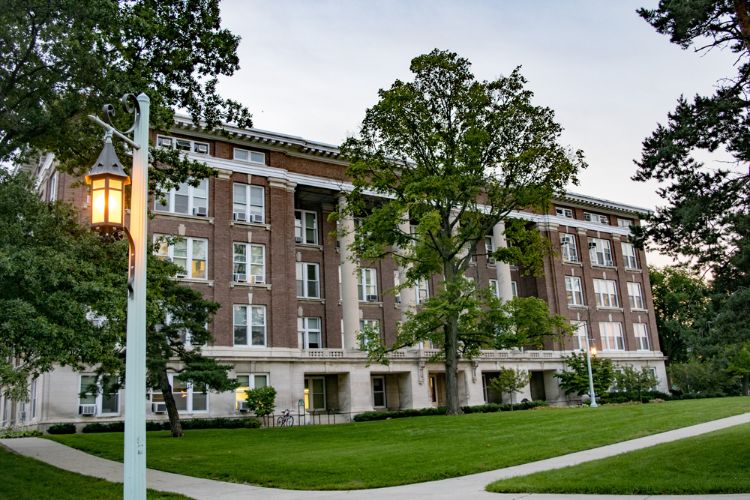 POSITION ANNOUNCEMENT
Job Title: Assistant Professor of Production Economics and Farm Management
Location: Dept. of Agricultural, Food, and Resource Economics, Michigan State University
Appointment:
9-month, tenure system
Position Description:
This position will provide expertise and leadership in research and extension programing focused on production and farm management economics. The successful candidate will be expected to develop an independent, externally funded, nationally recognized research and extension program. Additional skills such as agricultural finance and optimization methods are welcome. The position will contribute to the research (50%), extension (35%), and teaching (15%) missions of our department. The successful applicant's research and extension program is expected to focus on one or more aspects of the agricultural value chain, and to aid producers and agribusinesses in Michigan and elsewhere. The individual filling this position will have the opportunity to work with multidisciplinary teams of research scientists, extension educators, and stakeholders using integrative approaches to solve important questions facing agriculture today. Scholarship and publication in peer-reviewed journals appropriate to the individual's research focus is required. Teaching responsibilities will include one course and graduate advising.
Qualifications:
Ph.D. in Agricultural Economics, Economics, or related field required. Scholarly interests in management, production, or finance preferred. Candidates should possess excellent communication skills and a demonstrated ability to work effectively with other researchers and stakeholders.
Background:
Michigan State University is the pioneer Land Grant University, and the College of Agriculture and Natural Resources is a national leader in agricultural research and extension programming. The Department of Agricultural, Food, and Resource Economics, one of the leading applied economics departments in the U.S., is ranked in the top five for research in agricultural economics by RePEc and has 35 tenure system faculty, 44 fixed term faculty, 70 graduate students, and 500 undergraduate students (with majors in Agribusiness Management, Food Industry Management, Environmental Economics and Management). We address societal policy questions and solve practical problems for producers, consumers, and the environment. Our undergraduate and graduate programs prepare the next generation of economists and managers to meet the needs of the food, agricultural, and natural resource systems in Michigan and around the world. For more information on the department, see: www.afre.msu.edu.
Application Procedure:
Review of applications will begin November 15, 2019 and will continue until asuitable candidate is selected. To apply, please refer to Posting # 610466 and complete an electronic submission at the Michigan State University Employment Opportunities website https://jobs.msu.edu.
Applicants Should Submit the Following Materials:
1) a statement of research interest; 2) a current curriculum vitae; 3) a statement of teaching philosophy; 4) a summary of your experience with diversity and how you will contribute to our goals of inclusive excellence; 5) a writing sample (e.g. job market paper); 6) transcripts; and 7) three letters of reference. If you have any questions, please contact the Chair of the Search Committee, Dr. David Ortega, at dlortega@msu.edu.
MSU is an affirmative-action, equal-opportunity employer. MSU is committed to achieving excellence through a diverse workforce and inclusive culture that encourages all people to reach their full potential. The University actively encourages applications and/or nominations of women, persons of color, veterans and persons with disabilities. The College of Agriculture and Natural Resources (CANR) at MSU is committed to achieving excellence by creating and sustaining an accessible and inclusive culture that values cultural and academic diversity. We are an equal opportunity / affirmative action employer. The CANR is particularly interested in candidates of all background who are committed to the principle that academic excellence is achieved through open access and proactive inclusion.