Avoiding scams: What teens should know
Resources for teens to protect themselves from scams, fraud and identity theft.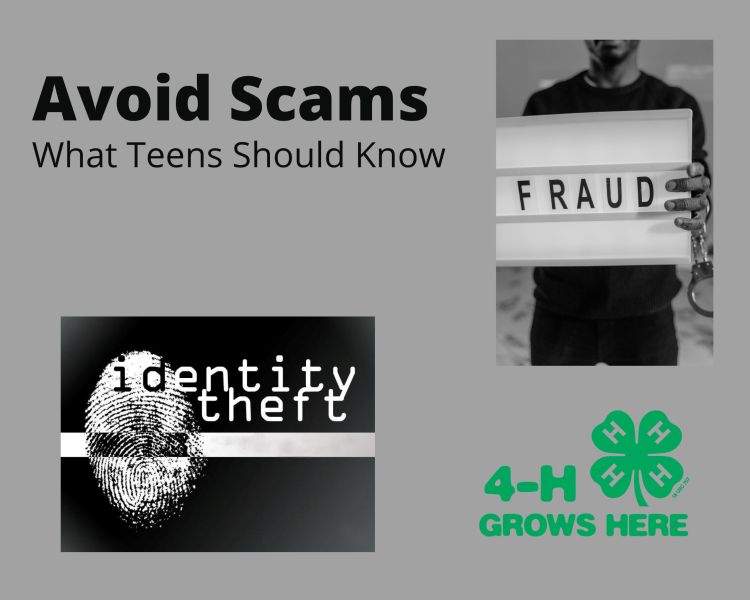 Generation Z, individuals born after 1996, are considered digital natives with 95% of them having access to a smart phone according to recent research from the Pew Research Center. Almost half (45%) of this generation reports being online "almost constantly."
Being online regularly makes this generation perfect targets for scammers and identity theft. In 2021, the Federal Trade Commission (FTC) indicated individuals 19 and younger reported 51 million dollars in loss from fraud. For the youngest consumers, online shopping was ranked first as the category with the highest number of fraud reports (39,415) with miscellaneous investments ranking first in the total money lost ($86,310,000).
Resources to protect yourself
Numerous agencies have been created to protect your consumer rights.
Avoiding money mishaps
Do you want to learn more on how you can protect your identity and money by avoiding scams and fraud? Michigan State University Extension 4-H Youth Development has designed, Avoiding Money Mishaps, a self-guided interactive course especially for teens. After taking the course, 89% of recent youth participants agreed or strongly agreed with the statement, "I feel more confident in my ability to avoid scams and fraud." Furthermore, 94% of the youth participants agreed or strongly agreed, "I feel more confident in protecting my identity." This course, along with nine other teen financial fitness courses, are available 24/7 for free through a grant from the Michigan Department of Licensing and Regulatory Affairs.
If you prefer to learn with others, MSU Extension has many virtual and in-person youth money management programs across the state. Consider following on Facebook or Instagram to stay informed of other related programs and resources.