Community health centers continue to help underserved areas
Community health centers break down barriers to care for individuals that may lack transportation, have cultural differences, speak a different language, and have a small income.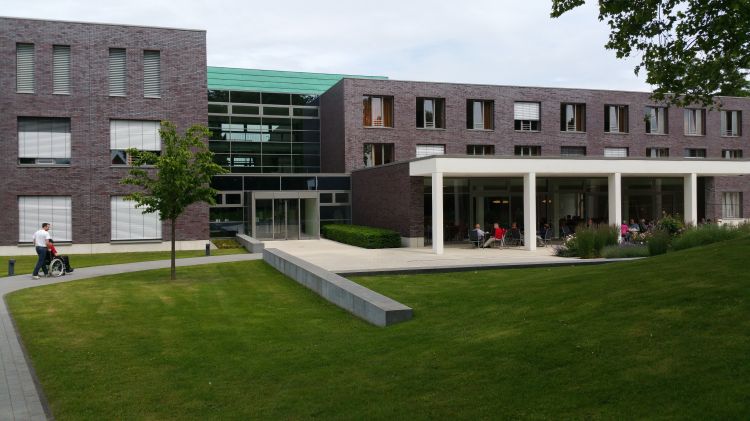 Community health care centers answered a need over fifty years ago by bringing primary and preventative health care services to poor urban and rural communities. At the time, President Johnson had waged a "war on poverty" and attention was brought to marginalized communities throughout the United States. Funding was approved in 1965 for the development of neighborhood health centers. Health care professionals, community leaders and the federal government worked together to build a new type of community health care that served all individuals regardless of income or insurance status.
Beginning with just two health centers along the East Coast, today they are the largest, most successful primary care system in America, offering not only medical services, but also dental and vision services, behavioral treatment and pharmacies. There are centers located in 9,200 communities serving over 23 million Americans, including seven million children and 26,000 veterans. You can find a health center near you using the Find a Health Center tool.
The National Association of Community Health Centers published an infographic that illustrates the accomplishments of health centers for 2018. Included are:
Four key components of health care centers
Located in areas of high need: Health centers are constructed in areas designated as medically underserved areas or populations by the federal government.
Comprehensive set of services: Based on community needs, health centers offer medical, dental, vision, behavioral health and enabling services.
Open to everyone: Regardless of insurance status or ability to pay, health centers offer sliding fee scale options to low-income patients.
Patient-majority governing board: At least 51 percent of every health center's governing board must be made up of patients.
Special characteristics of community health centers
Community health centers break down barriers to care for individuals that may lack transportation, speak a different language, have cultural differences, bring in a limited income or be uninsured. They are more accessible to new patients, the uninsured and those on Medicaid. The centers do not just focus on the end result of health care, they work with local organizations to address the root causes of poor health, like nutrition and food insecurity, homelessness, environmental conditions and unemployment. Because of this, health center patient outcomes are equal to or better than that of other primary care providers, even though the patients often have complex health needs. The centers are also known to reduce mortality, health disparities and low birth weight.
There is also broad support in both the public and private sectors for health centers because they produce value and save tax dollars. The savings per patient per year is $1,200 and the savings across the entire health care system is $24 billion per year. The savings come from patients being less likely to visit an emergency room for routine care and hospital stays are lessened or prevented. These results are possible because the centers focus on prevention, patient education and managing chronic disease.
In addition to health care, the centers provide an economic advantage to poor rural and urban communities by stimulating job growth and purchasing goods and services locally. Centers are also beginning to serve as teaching centers for the next generation of health care providers and provide help in times of natural disasters or emergencies.
Response to the opioid crisis
The number of full time behavioral health staff at health centers has increased from 1,362 in 2000 to 10,355 in 2016 in response to the current opioid crisis. Health centers serve one in six Americans living in rural communities, where the opioid epidemic has hit the hardest. Health centers also use telehealth services to reach hard to serve areas. Behavioral health services were the most common service provided via telehealth. Behavioral health has increased by 532 percent since 2000, outpacing all other services.
More information
More information about community health centers can be found at the National Association of Community Health Centers. Michigan State University Extension works with community health centers around the state to bring a variety of programs to communities. You can find programs at the MSU Extension website.