Drone workshops for agricultural professionals in Traverse City and East Lansing
Register for free, hands-on training in drone operation, processing and analysis.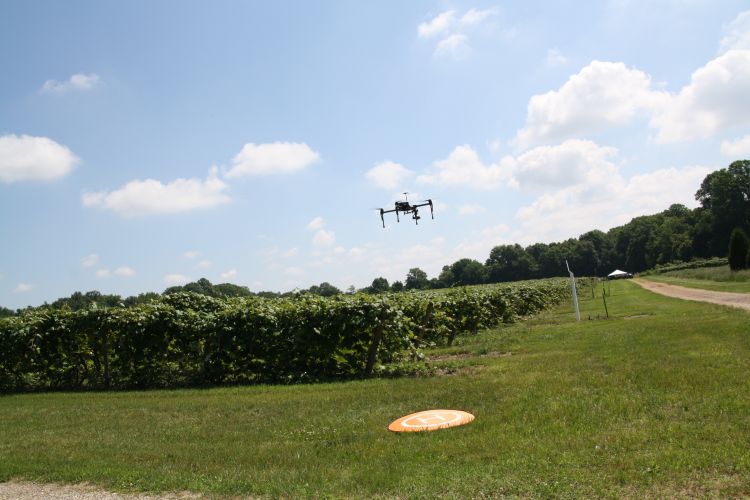 Thanks to a grant from Michigan State University AgBioResearch, RS&GIS and the Bruno Basso Lab, a series of free drone workshops will be offered in 2019 for agricultural professionals across Michigan. Each of the 1.5 to two-day workshops will target a specific commodity group including grapes, nursery stock and row crops.
Join Robert Goodwin, MSU senior geospatial analyst, on Nov. 4 and 5 at the Northwest Michigan Horticulture Research Center in Traverse City, Michigan, to receive hands-on instruction in drone operation, processing and analysis tailored for vineyards. A similar workshop will be held in East Lansing, Michigan, on Nov. 7 and 8, which will focus on drone use in nurseries and landscaping. The workshop dates tailored for row crops have yet to be determined.
Registration
Seats are limited and available on a first come, first served basis. Register soon to reserve your spot. Go to Registration: MSU Commodity-Focused Drone Training to access the registration form.
For more information, please contact Robert Goodwin at goodwinr@msu.edu or 517-432-0879.