East Michigan vegetable update – June 19, 2019
Growers are nearly caught up on plantings.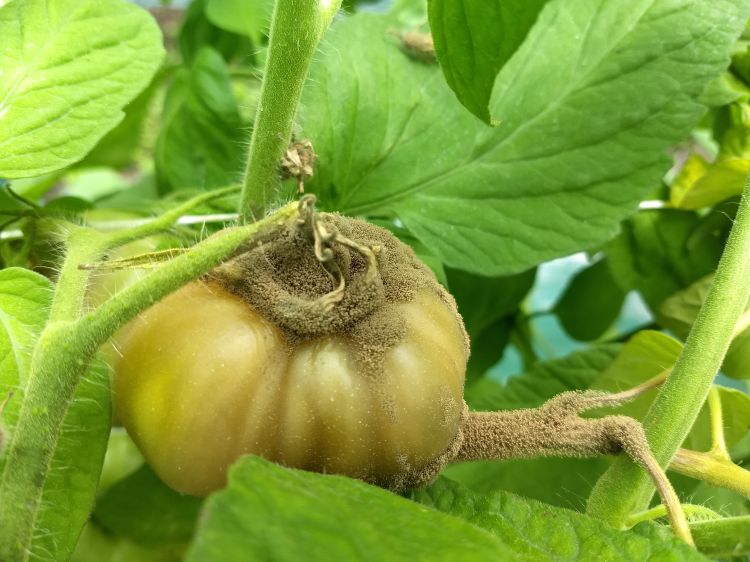 Weather
I visited growers in Clare, Gladwin, Tuscola and Bay counties this week. Most were caught up except for a few rows of this and that. Cultivation, post-emergent herbicides and alfalfa harvest was the main focus for most growers I visited this week.
We have been riding about 10 degrees Fahrenheit below normal during the day since April, and we can expect more of the same going into next week. We have a weather event coming through today, but Friday looks like it will be a great day. Another weather system is expected on Saturday-Sunday. Going into early July, Michigan State University agricultural meteorologist Jeff Andresen is predicting drier and warmer weather conditions than normal for a week or so.
If you feel like your allergies are worse this year, it may be because of the prolonged flowering period of grasses due to the mild weather and the large number of fields left unplanted and unmanaged for grass weeds from the wet spring. Also, forage grasses that would normally be cut and baled by now have been flowering because it has been wetter than usual for baling.
MSU entomologist Christina DiFonzo wrote and interesting article about what to expect from insects this year with all the wet weather and flooded ground.
You can find more detailed weather information for your area by visiting the MSU Enviroweather station closest to you:
Here is a table that summarizes seed and root maggots and European corn borer activity, based on Growing Degree Day models. I used Lapeer as an example. The seed corn maggot and cabbage maggot models are from Michigan State University's Enviroweather, and the onion maggot model is from NEWA.
| | | | | |
| --- | --- | --- | --- | --- |
| Current degree days (Lapeer) | 1,206 | 1,129 | 923 | 534 |
| Overwintering generation start to emerge and lay eggs | 201 (occurred April 18) | 390 (occurred May 15) | 298 (occurred May 11) | 450 (occurred June 11) |
| Peak flight and egg laying of overwintering generation | 342 (occurred May 4) | 735 (occurred June 1) | 565 (occurred May 30) | 700 |
| Peak flight and egg laying of first generation | 1,235 (predicted to occur June 20) | 1,752 | 1,476 | 1,700 |
| Peak flight and egg laying of second generation | - | 2,975 | 2,652 | 2,450 |
Crops
Transplants with yellowing cotyledons and browning leaf edges are probably underfertilized. I did a pour-through test on a tray of squash last week that showed an EC of 0.1 ds/m (65 ppm). It should be 0.4 ds/m (256 ppm) to 0.6 ds/m (384 ppm). I am seeing this in melons, cucumbers, peppers and tomatoes as well. They could benefit from a slug of fertilizer before hitting the field. Transplant growers who also plant field vegetables and pick strawberries are having trouble spinning all three plates.
Fertigation questions have been coming my way. Why have my last few plants at the end of the row started wilting? This could be from bacterial loads in the water forming slimes or from fertilizing with an incomplete solution (too much fertilizer in too little water). The most likely cause for hoophouse growers is from mixing calcium nitrate fertilizers with diammonium phosphate (DAP), which are not compatible in solution. They form a solid called calcium phosphate, which clogs lines and emitters, and should be fertigated separately.
You can prevent clogs by flushing the lines after fertigation. Turn off the Dosatron and run clean water through until the lines have completely flushed out all fertilizer. This could take a long time, depending on the amount of plumbing you've done. You can also prevent clogs by injecting an acid, which is the other question I've gotten.
How much acid do I add to my irrigation water? This is best answered with a water test that gives you the bicarbonate (HCO3) alkalinity of your water and referring to the table below. The table displays the amount of acid per gallon (ounces for granular, fluid ounces for liquid) in a bucket with your Dosatron set to 1:100 to bring your water pH to 5.8. If you use a bulk tank, the diluted rates per gallon are just those numbers divided by 100 and then multiplied by the total gallons in your bulk tank. Do not use phosphoric acid or sulfuric acid if your water test shows more than 50 ppm of calcium or with a mixed injection with calcium-based fertilizers or you will get calcium phosphate or calcium sulfate solids. For your own safety, never add water to acid. Instead, add acid to water.
| | | | | | |
| --- | --- | --- | --- | --- | --- |
| Bicarbonate ppm (meq/L) | Citric acid (50%, liquid) | Muriatic acid (36%, liquid) | Nitric acid (67%, liquid) | Phosphoric acid (75%, liquid) | Sulfuric acid (35%, liquid) |
| 50 (0.820) | 1.94 | 0.72 | 0.55 | 0.19 | 0.64 |
| 100 (1.639) | 3.88 | 1.44 | 1.11 | 0.39 | 1.28 |
| 150 (2.459) | 5.82 | 2.16 | 1.66 | 0.58 | 1.91 |
| 200 (3.279) | 7.75 | 2.88 | 2.22 | 0.78 | 2.55 |
| 250 (4.098) | 9.69 | 3.60 | 2.77 | 0.97 | 3.19 |
| 300 (4.918) | 11.63 | 4.32 | 3.33 | 1.16 | 3.83 |
I visited 12 hoophouses this week, and all 12 had Botrytis gray mold in their tomatoes, cucumbers and peppers. This pathogen is a problem when humidity is over 90% for too long and temperatures are cool. The pathogen starts infecting flowers, which then infects fruit. Fallen flowers infect leaves and stems. Wounds from trellising and pruning are often infected too. The best management plan is three steps:
Vent and heat.
Treat with a protectant fungicide.
Pick off and destroy infected tissue and prune out old leaves below the lowest fruit set to improve airflow.
The fungicide protects the plant surfaces from becoming re-infected while you make a big spore mess picking out infected tissues. Effective fungicides include Pageant Intrinsic (zero-day preharvest interval), Luna Sensation (three-day preharvest interval) and Catamaran (zero-day preharvest interval).
Field peppers on bare soil are starting to make flower buds, but I wish they were bigger. The cool start may have prevented some needed growth to support sustained fruit set. I found leafminers (Liriomyza bryoniae) in one planting. They are not a major pest of concern. Leaves can be picked off and destroyed. It is not worth an insecticide treatment.
The earliest cole crops are just now forming small heads. Flea beetle pressure has eased up, but Swede midge trap catches have increased dramatically in Sanilac County to over 250 flies per trap per week. Other sites in the state remain at one fly per trap per week.
Carrot planting in Imlay City, Michigan, has finished up.
Celery leaftier is showing up in celery-type crops in southwest Michigan. Pyrethroid (IRAC 3) insecticides do well on these.
Transplanted sweet onions have about seven leaves and are in various stages of growth. They could use more nitrogen this year from all the rain. Thrips pressure has been nonexistent. Goaltender and Prowl herbicide applications have been super effective on Bay County fields. The weather has been favorable for Botrytis leaf blight disease development, but I have not seen any leaf symptoms yet.
Garlic is knee high and flower heads (scapes) are forming. Cut off the scapes now to ensure larger bulbs. The scapes themselves are marketable and very desirable for some clientele.
Sweet corn from early plasticulture plantings is over knee high. Some growers are still working on getting their last plantings in. I expect there will be supply gaps this year on individual farms, but collectively this should bear out. European corn borer may be a pest of concern for these early fields. Young corn before V6 is not susceptible to the borer, but older corn from the earliest plantings are. Given the lack of field corn planting this season, our early market sweet corn growers will likely be facing the tip of that spear.
Melons and watermelons are nearly all transplanted. Caps and hoops are off, but plants are small and a bit yellow from the cool weather.
Zucchini and cucumbers grown under low tunnels and hoophouses are being harvested.
Peas are pickable, but I haven't seen them at markets yet.
Pumpkins are still going in. I've gotten a lot of questions about "what is too late?" In our area, a good rule of thumb for a last plant date is July 4 for seeding and July 11 for transplanting. If the field is still too wet to work, but you can get a sprayer in, then I would suggest spraying off the emerged weeds with a high rate of Roundup and planting into that after 10 days. Make sure the product can dry on the weed leaves. You can plant a few acres of pumpkins by hand a lot easier than other crops if it is still too soft to pull a transplanter through. Later, cultivate between the rows until they vine out.
If the weather is still uncooperative for cultivation, this might be the year to try Sandea or Permit, which has preemergent and post-emergent activity on broadleaves, and direct it between the rows after pumpkins have four leaves. A tank mix with Select will handle emerged grasses too, but do not add a surfactant if tank mixing with Sandea to avoid burning pumpkin foliage.
It's time to kill overwintered rye cover crops for mulch. True armyworm was found moving out of killed rye covers and feeding on neighboring cabbage in southeast Michigan.
Potatoes are in many stages of growth. Some were still being cut this week, others were in full flower and everything else is in between. Growers are trying to finish up last plantings by next week.
Red beets are 1-1.5 inches in diameter. Cercospora leaf spot has been showing up.
Asparagus picking is strong right now.
Strawberries are hitting stands and selling like hotcakes. Growers are battling gray mold on the berries where there was standing water last week.
Get togethers
The upcoming Young Growers Exchange Bus Tour is designed to allow the "next generation" of vegetable growers to network with each other while visiting west Michigan farms and is open to all growers in the Midwest. The tour will take place over two half-days on July 17-18. Day one will focus on soil health, showcasing Morgan's Compost and a major potato grower who is part of a soil health initiative. Day two will include another major potato grower plus muck vegetable production. There has been a lot of grower interest, so early registrations in the grower category are filling up fast. We are also offering a single-day option to allow for additional participants to caravan and leave on their own. Please consider registering.
It is never too early to make accommodations to attend the Great Lakes Fruit, Vegetable and Greenhouse Growers EXPO, Dec. 10-12 in Grand Rapids, Michigan. Hotel blocks are open and tend to go fast. The combination of grower-focused, research-backed presentations and an exhibit hall featuring a diverse set of vendors make it a can't-miss event.
Please contact me at phill406@msu.edu or 616-901-7513 with questions, concerns, or to schedule a farm visit. You can also send plant materials to MSU Diagnostic Services.