Entomology and PSM professor receives 2021 CANR Distinguished Faculty Award
Karimbhai Maredia, Ph.D., will receive the 2021 CANR Distinguished Faculty Award during ANR Month.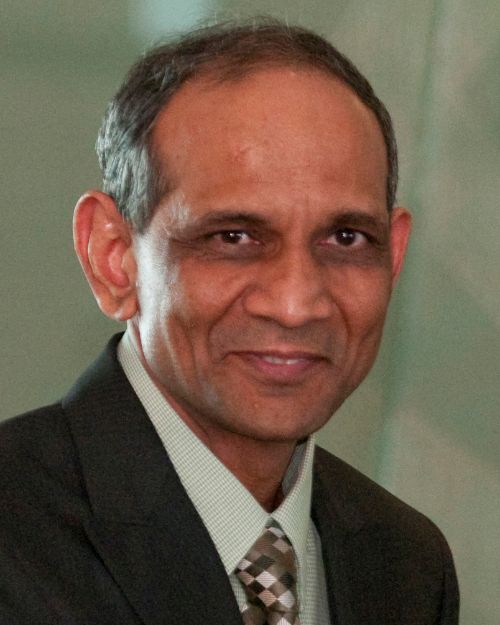 Karimbhai Maredia, Ph.D., will receive the College of Agriculture and Natural Resources (CANR) Distinguished Faculty Award at the March 12 ANR Awards Program.
The Distinguished Faculty Award recognizes faculty members who have brought distinction to the CANR through teaching, research and/or outreach and provided leadership that has helped students, faculty members and/or citizens reach their potential for excellence.
Maredia is a professor in the MSU Department of Entomology and Department of Plant, Soil and Microbial Sciences (PSM). He received three degrees in agriculture: a bachelor's degree from Konkan Agricultural University, a master's degree from Alabama Agricultural and Mechanical University and a doctorate from the University of Arkansas.
He currently serves as the director of International Programs for CANR, and program director of World Technology Access Program (WorldTAP). In this role, he has coordinated classes on integrated pest management, sustainable agriculture, food safety, biofuels and many more.
Maredia has been published in 82 research papers, has credits in eight books and has given over 70 guest lectures and seminars. In addition, he has helped organizations receive approximately $35 million in grant funding.
Currently, Maredia is a part of several professional societies, including International Association of Plant Protection Sciences, the International Society for Biosafety Research, and the Society for Medical Arthropodology. In honor of his service, Maredia has received several awards, including the International Plant Protection Award of Distinction (2019), Science Diplomacy Award (2018), and an honorary doctoral degree from the University of Ricardo Palma (2009).