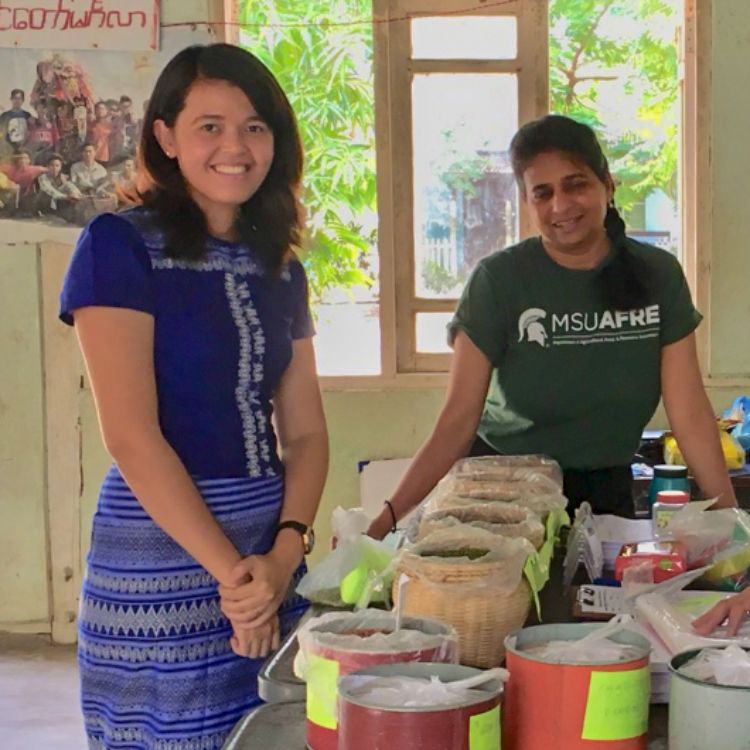 Department of Agricultural, Food, and Resource Economics graduate student Myat Thida Win is fascinated by the idea of transformation. And with the help of the Feed the Future Innovation Lab for Food Security Policy (FSP), she's using that curiosity to study the role new technology and quality seeds play in the transformation of Myanmar's agricultural economy.
"Seeds are critical to smallholder agriculture," said Win. "And those smallholder farmers make up most of Myanmar's rural economy, so the quality of seeds they choose and use has a big effect on agricultural productivity and the subsequent impact on the entire country."
According to Mywish Maredia, faculty advisor to Win and the project collaborator, the use of high-quality seeds has the potential to boost yields and profits for smallholder farmers in many developing countries, but its use still remains low. "This is either because farmers don't have access to quality seeds or because they cannot afford the price," said Maredia. "While there are currently policies, regulations, and technical solutions in place, our research explores the specifics of these limitations, and hopefully supply some meaningful suggestions to both farmers and policymakers."
After initial planning, preparation, and logistical arrangements, Win led the field work in Myanmar this summer to gather data necessary for her research, which included an experimental component, something Win had never experienced before. "We created an experimental auction for farmers, to simulate a real-world scenario on how they would react to different seeds, prices, and labelling," said Win.
Even with logistical complications (like having a difficult time in some villages to find a space to fit 30 farmers), Win reports the work was invaluable. "Rather than just going and asking questions to collect data, this study is more like a participatory approach, which has already helped me inform my work better."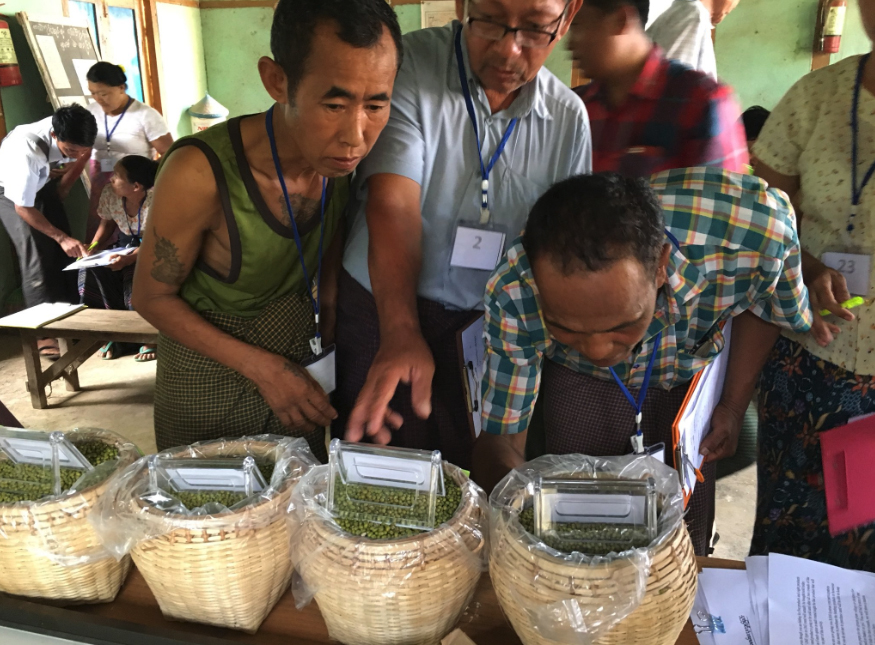 With the help of Maredia, Win is now diving into the data collected to sort out the results. Their hypothesis is that farmers will be willing to pay more for certified seeds produced by trusted sources like the Myanmar Department of Agriculture (DOA), and for quality signaling reflected in packaging, branding and seed test results.
Win will use the data she collected to work on her Master's thesis that hopefully plays a part in the ongoing transformation of Myanmar. "I feel very fortunate that I had this opportunity to collect primary data for the sample size of 500 farmers," said Win. "It was a great learning process as I had the chance to develop my own research questions, plan research design, prepare the questionnaire, train enumerators, and implement the study. As a Master's student, this was a huge opportunity for me to do field research that not everyone gets."