Farm to School Funding Heading to Michigan
Michigan is among the recipients of the recently awarded United States Department of Agriculture Farm to School grants.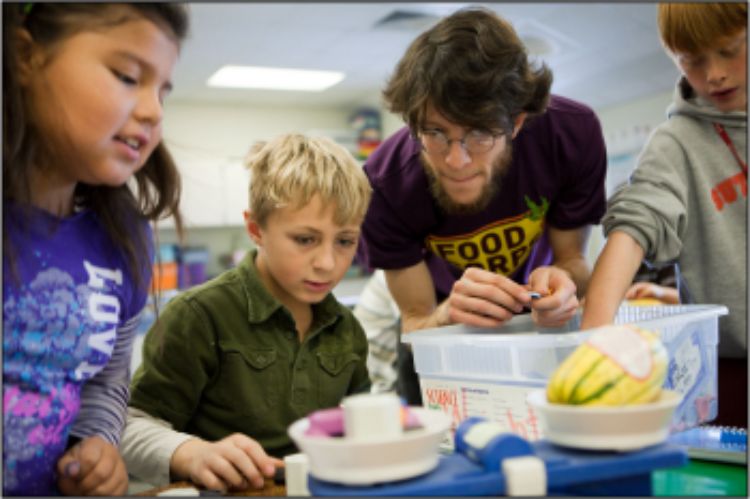 Michigan is among the recipients of the recently awarded United States Department of Agriculture Farm to School grants. These grants are the first that the USDA has dedicated to improving the quality of food in schools and supporting the purchase of local foods. The $4.5 million in grants were awarded to 68 projects in 37 states and the District of Columbia.
The program is providing funding to schools, state and local agencies, agricultural producers and Native Tribal organizations to increase local food procurement for school meal programs and to expand on educational gardening and agriculture programs.
In Michigan, the Michigan Land Use Institute (MLUI) was awarded $100,000 over two years to implement its project "Scaling Up: Healthy Kids & Thriving Farms." The grant allows MLUI to partner with eight local school districts and area farmers to invest in cold storage and processing equipment to scale up local food procurement by the schools. It also allows MLUI to expand cafeteria tastings, local food curriculum in classrooms and school garden activities.
Additional partners in this project include Michigan State University Extension, the Intermediate School District in Lower Michigan, and other community groups.
"Schools, farmers, local food distribution company Cherry Capital Foods, the economic development community – they all want to see farm to school programs grow here" said Diane Conners, senior policy specialist in Food and Farming at MLUI. "What we needed were small but strategic investments in infrastructure, education that turns kids on to eating healthy local food, teacher involvement and school marketing. The National Farm to School grant fills these crucial gaps".
One of the goals of the Michigan project is that it will act as a laboratory for important lessons for farm to school programs nationwide. The initiative plans to be able to scale up local procurement through the partnerships between districts, farmers, communities and supply chain partners.
As a part of the grant, the MLUI will help the targeted school districts with professional development around Farm to School efforts.
In addition, MLUI will act as the region's information resource on farm to school, utilizing tools such as a website, marketing, communications and outreach, and technical assistance to school cafeteria staffs to help engage kids in healthy eating and understanding the importance of local food.
For more information contact Diane Conners, Senior Policy Specialist in food and farming at the Michigan Land Use Institute at diane@mlui.org.