Four questions to ask when launching a new food product
Some tips that could help lead towards a successful launch for your food product.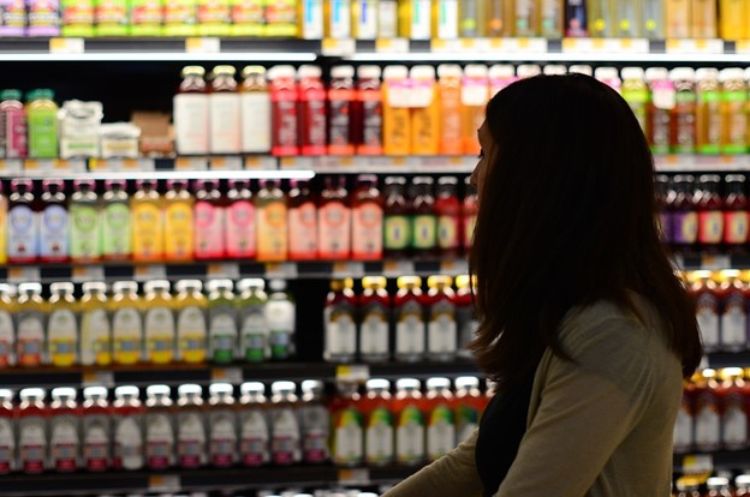 Have you been dreaming about starting a food business or selling your family's favorite cinnamon roll recipe to a wider audience? Are your secret recipe seasonings so savory that people are willing to spend for them? Do you have a mouthwatering salsa that everyone craves? Is your habanero hot sauce marketable? Whatever your food business goals are for the upcoming year, Michigan State University (MSU) Extension Product Center wants to help. Here are four questions to ask yourself prior to launching that new product this year.
Where should I begin?
Possibly the most frequent advice given to food entrepreneurs in the pre-product roll-out phase is to do your research. Find out where (or if) similar products are available in your area. Visit supermarkets, farmer's markets, local food venues, and other point of sale spots for food vendors to see how other products are displayed, what space options are available, and how those products are marketed.
Determine what competitors are charging for their products and decide how you'll make your product stand out in a marketplace filled with options. Develop a business plan model for your product that includes long-term, medium-term, and short-term goals. Where do you want to see your product in one year? Five years? Ten Years? Small Business Development Centers (SBDC) are able to help with the planning phase of your business, including financial management and raising capital, research, human resources and organizational development, and expansion aspects. Visit this website to find the closest SBDC near you.
Many great products originate from favorite home kitchen recipes. Set aside time to perfect your product by tasting, sampling, and testing it as much as possible. This type of research can be the most fun, as well as the most rewarding. Determine how you'll source ingredients and where your production process will take place. Consider handing out free samples to neighbors, friends, and family or hosting a tasting party with friends and family – both of which can multi-function as networking or crowdfunding events, too.
Ultimately, the amount of time you spend on research before your launch allows you to make any necessary adjustments to your product beforehand, which could save you money down the road. So, let your product develop over time. It is always okay to have big dreams, but think about starting small; then, let your product grow as your consumer base expands.
What possible product inspection requirements and licensing approvals do I need?
Before distributing your new product, it is always a good idea to have a plan in place to help reduce any potential food illness threats to your customers. Depending on what product you want to bring to market, it may be necessary to develop a Hazard Analysis and Critical Control Point (HACCP) plan. Often, food products require additional laboratory testing and licensing approvals from governmental authorities to ensure shelf-stability and meet food safety regulations. The MSU Product Center assists Michigan food entrepreneurs with the Process Authority Review (PAR) process to review recipes and complete proper testing with approved officials. Achieving proper licensure from a Michigan Department of Agriculture and Rural Development (MDARD) inspector could also be an additional step that you need to take about before selling or distributing your product to the public. To learn more about possible requirements or regulations for your product, please contact the MSU Product Center.
Have I considered different packaging options and created proper labels?
Baked goods, liquids, spices, and dips/salsas/sauces all have different containers. Take-out and to-go boxes come in an array of sizes and styles which allow your customer to bring products home. Disposable bags (food grade paper and plastic) are durable and practical while maintaining product quality. Food packaging wraps (aluminum foil, cling films, and paper products) can help preserve your product from spoiling. Likewise, see-through, tamper evident containers ensure the integrity of your product while allowing customers to quickly identify what they're purchasing. Lidded, souffle-portion cups can provide a safe option for sampling. Some alternative trends in food packaging include providing a sustainable container that is recyclable or made from recycled material, reusable, compostable, or plant-based. There are also a variety of multi-functional packaging options which allow for resealing, microwaving, and portability capabilities available.
Additionally, you should have a plan in place for proper labelling. Product label guideline requirements can be different based on the sales volume of your business. For example, the Michigan Cottage Food Law requires the statement – "Made in a home kitchen that has not been inspected by the Michigan Department of Agriculture & Rural Development" – be added to the product's label in at least the equivalent of 11-point font and in a color that provides a clear contrast to the background of the label for home-businesses that sell up to $25,000 annually.
Generally, food labels follow regulations put in place by the U.S. Food and Drug Administration (FDA). Products manufactured and sold in Michigan must abide by this guide regulated by MDARD. For more information regarding the numerous regulatory and marketing considerations for Nutrition Facts labeling, read this article.
Have I established a distribution plan?
Giving people what they want – where they want it – should be part of your business planning strategy. Begin thinking about how you're going to get your product to your consumer safely. Starting small usually means providing direct sales from producer to consumer. Keep in mind, some food items require refrigeration or need to remain frozen. Are you equipped with the right vehicles to keep your products at the proper temperature? Also, depending on when you scale up your product, you may want to consider retail or wholesale options in the future.
Try to think ahead about what strategy you want to pursue. Will you be selective about the location, target customer, and how many stores you distribute your product from? Will your product be exclusive and limited to specific outlets at particular locations? Or, are you going to be intensive in your distribution plan and reach as many customers, locations, and stores as possible to penetrate the market? These are all decisions that should be made prior to product hitting the market that could make your product more profitable in the long run.
MSU Product Center
Launching a new product can be overwhelming – help is available. The MSU Product Center is an organization that brings together on-campus expertise in the sectors of food, agriculture, and natural resources to help entrepreneurs define and launch innovative products. Field-based innovation counselors advise entrepreneurs on business planning, regulatory requirements and product development needs. To access business development assistance, select the "Become a Client" button on the MSU Product Center website or call (517) 432-8750.