Global to local: Food trends to watch in 2023
Buzz-worthy food product predictions for the New Year.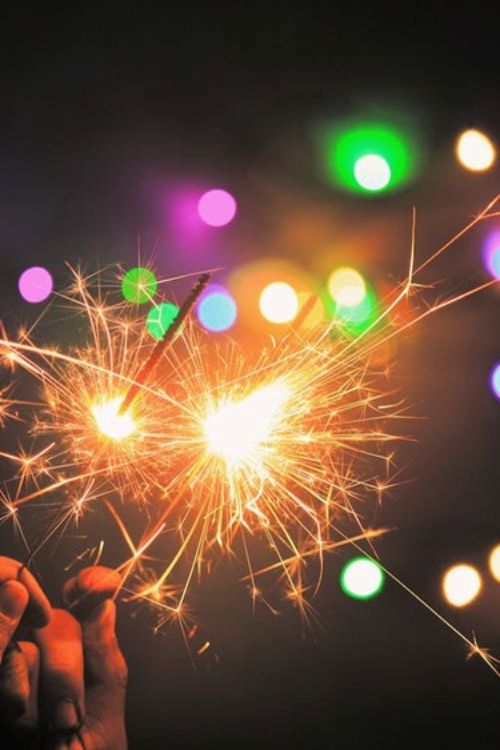 Every year, food and agricultural publications, marketing intelligence agencies, and even some nation-wide supermarket chains release reports of food trends to watch in the upcoming year. Here is a curated list of a few interesting ideas, concepts, and ingredients to watch for while visiting your local market or food establishment soon. You may also want to consider adding them to your food business's product list in 2023.
Mocktails and dirty soda-mania
Although not a new concept, alcohol-free cocktails, or "mocktails," are becoming more and more popular at eating establishments and even local watering holes. Some theories for the recent up-tick in these non-alcoholic libations may have to do with New Year's resolutions or because of the recent ending to the COVID-19 pandemic lock-down in which many people started contemplating the long-term benefits of living a healthier lifestyle. For a list of some colorful mocktail recipes to build off from, check out the article by Lauren Hubbard and Micaela English for Town & Country Magazine, "The 28 Best Recipes for Mocktails."
Similarly, "dirty sodas" originated in the western United States and grew in popularity in the early 2010s. Beyond the Mountain West region, #dirtysoda has become an all-out craze on multiple social media platforms like TikTok and Instagram, with many celebrities participating in the trend. Recently, late-night talk show host, Stephen Colbert, was even seen enjoying a combination of Pepsi and milk (#pilk) in a segment on his show. Made from a combination of your favorite carbonated beverage and a variety of other ingredients, like creamers, flavored syrups, and chopped fruit, dirty sodas are typically served over crushed or pebbled ice. It will be interesting to see what's in store for this beverage trend in the upcoming year.
Increased plant-based options and natural sweetener alternatives
The rise in plant-based options over the last few years looks like it will continue in 2023. Look for more mushrooms, seaweed, and jack-fruit options to come to your local shelves soon. Many food businesses will use these sustainable ingredients as "better-for you" alternatives, according to Caleb Wilson in an article for Food Business News. Some of these items are also considered "functional foods," or foods that offer health benefits beyond their nutritional value. Additionally, food entrepreneurs may find this article about functional foods helpful when considering using them in your value-added products.
Obviously, dates aren't a new concept, but according to an article by Madeline Buiano for MarthaStewart.com, the fruit is anticipated to be a prevalent ingredient in the new year for a variety of food products – from ketchup to overnight oats. Whole Foods even foresees it being used as a natural sweetener, as reported by Alex Loh in the article, "10 Food Trends to Look Out for in 2023, According to Whole Foods Market," whether that's in date syrup, date paste, or dehydrated dates, producers and consumers will both likely see this sweet ingredient everywhere in 2023.
Bold and intense flavors
Originating in the Philippines, ube is a purple yam that has a flavor reminiscent to vanilla, according to Monique McArthur in the article "2023 Food Trends." Considered a versatile ingredient, it is used in both sweet and savory foods. The popularity of ube has taken off in a multitude of food businesses because of its strong, unique color, especially in baked goods and dessert shops. Usually resulting in a variety of purple-hued confections at these locations, it's also being used in some gastropubs or restaurants to make ube chips, fries, and side dishes.
Yuzu is another flavor profile with Asian roots that has been gaining ground recently across the globe, as reported in the article, "Food Trends That Are About To Take Over 2023" for Mashed.com. A citrus fruit that's small in size, yuzu looks like a mandarin orange, but tastes similar to a grapefruit. Although the fruit is packed with vitamin C, it doesn't contain much juice. So, yuzu is usually used as a flavoring in a variety of items ranging from drinks to sauces, and even baked goods.
Another bold flavor combination taking over in the food industry is "swicy" – a mixture between sweet and spicy elements in one product, according to another article for Mashed.com, "What Swicy Sauce Really Means." Some examples of swicy foods include chili dark chocolate candy bars, frozen mangonadas with chamoy, tajin and lime, hot honey chicken, barbecue sauces, and a variety of sweet and spicy nut mixes. More and more, the swicy flavor profile is being included on menu items spanning a diverse spectrum of ethnic foods.
MSU Product Center
Michigan State University (MSU) Extension's Product Center is an organization that brings together on-campus expertise in the sectors of food, agriculture, and natural resources to help entrepreneurs define and launch innovative products. Field-based innovation counselors advise entrepreneurs on business planning, regulatory requirements and product development needs. To access business development assistance, select the "Become a Client" button on the MSU Product Center website or call (517) 432-8750.